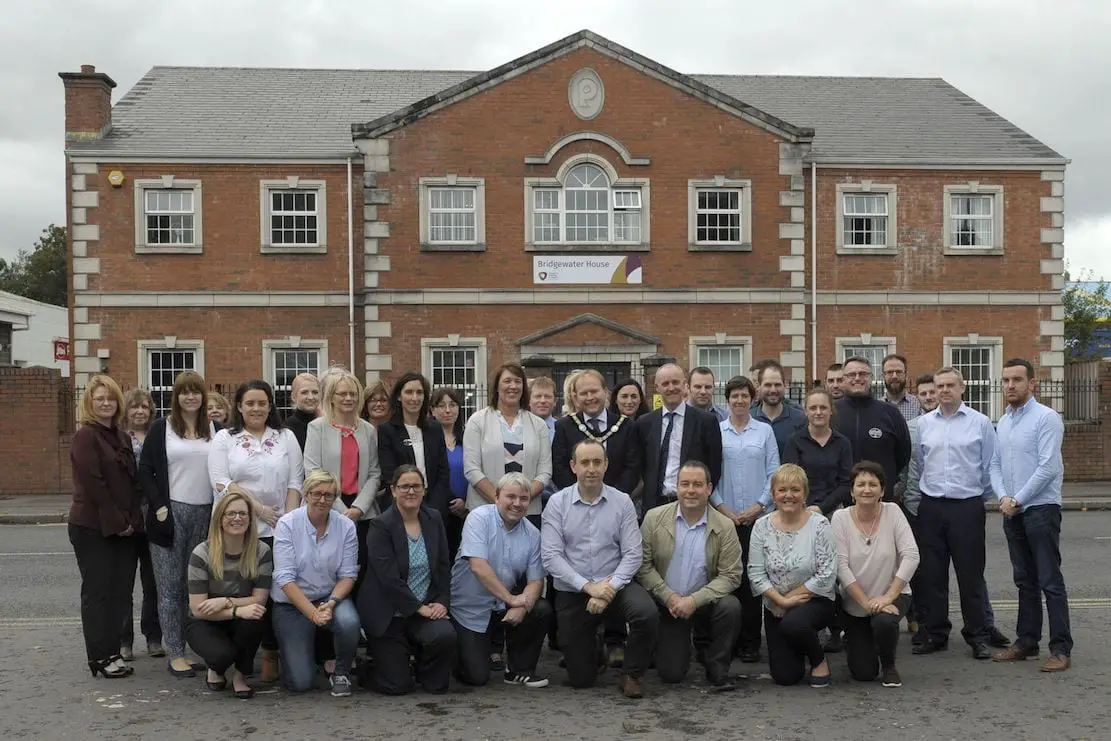 Concerns have been raised over the size of ABC Council's Planning Office with staff fearing their ability to social distance in a building "unfit for purpose".
Armagh City, Banbridge and Craigavon Borough Council's Planning Office currently operates out of Bridgewater House in Banbridge.
The concerns have prompted DUP MLAs William Irwin and Jonathan Buckley to call for the relocation of staff.
The Assembly members said that the limited space in the building and the fact that Covid-19 restrictions would further limit space, means the building in their opinion "is unfit for purpose".
"We have been made aware of the unfit nature of the working environment at Bridgewater House, in which 25 members of staff are tasked to work in one small, tightly contained open office floor," the MLAs said in a joint statement this afternoon.
"Around nine administration staff are also tasked to work in a smaller office within the same building in similarly cramped conditions.
"We are previously on record to both ABC Chief Executive and councillors highlighting the unworkable environment within this building, which is Northern Ireland's second biggest planning department."
They added: "The current Covid-19 restrictions and risk assessments have only served to further highlight just how unworkable a space the Bridgewater House office building is and we feel a serious look needs to be taken by ABC Council as to the practicality of the building as a Planning Service centre.
"ABC Council must recognise and value the crucial role of our planning staff, who in themselves are one of Council's main income generators via the planning fees, and we would call on them to urgently review these conditions.
"ABC Council must seek to ensure Planning Services can resume quickly and effectively to full capacity, in a fit for purpose building, as soon as possible.
"We do not believe the service can operate efficiently in the current building given the realities of Covid19 and the very limited space."
Sign Up To Our Newsletter