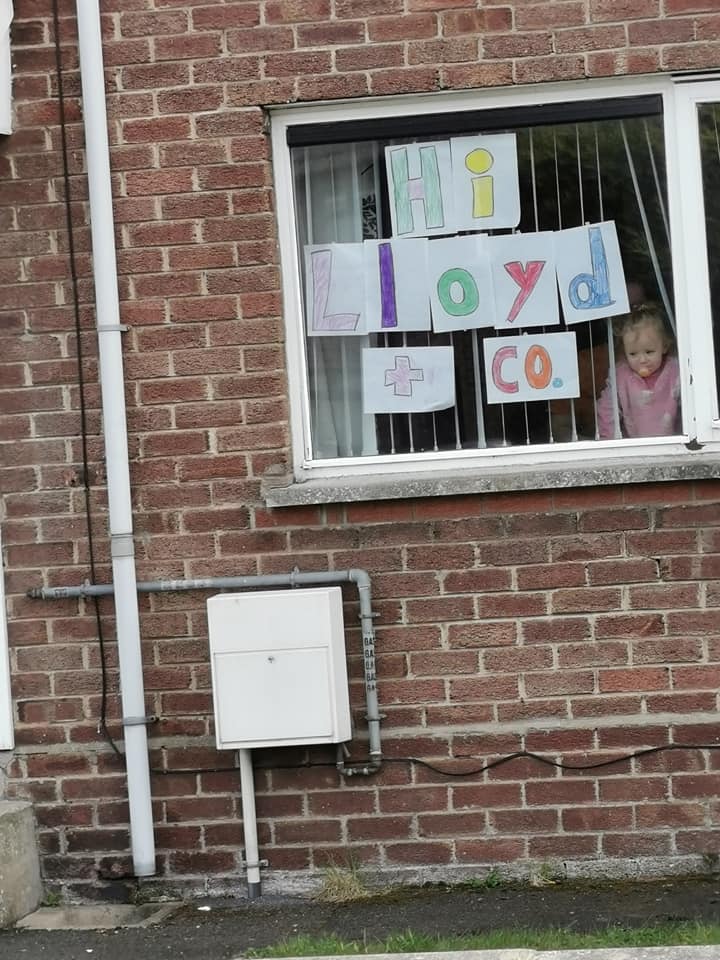 How's this for a bit of home-schooling and social distancing?
The Nelson girls could teach some people a thing or two.
And in the midst of all the surrealism and sadness that this pandemic has wrought on communities it's great to see them bring a smile to other people's faces.
The girls – who live in Banbridge – had a 'crafty' idea to cheer up the bin men doing their daily rounds this week.
For Armagh man Lloyd Hawthorne and his colleagues work must continue to ensure a regular waste collection is provided across the Armagh City, Banbridge and Craigavon Borough.
And two-year-old Emily Nelson always looks forward to seeing Lloyd and Co drive by in their bin lorry.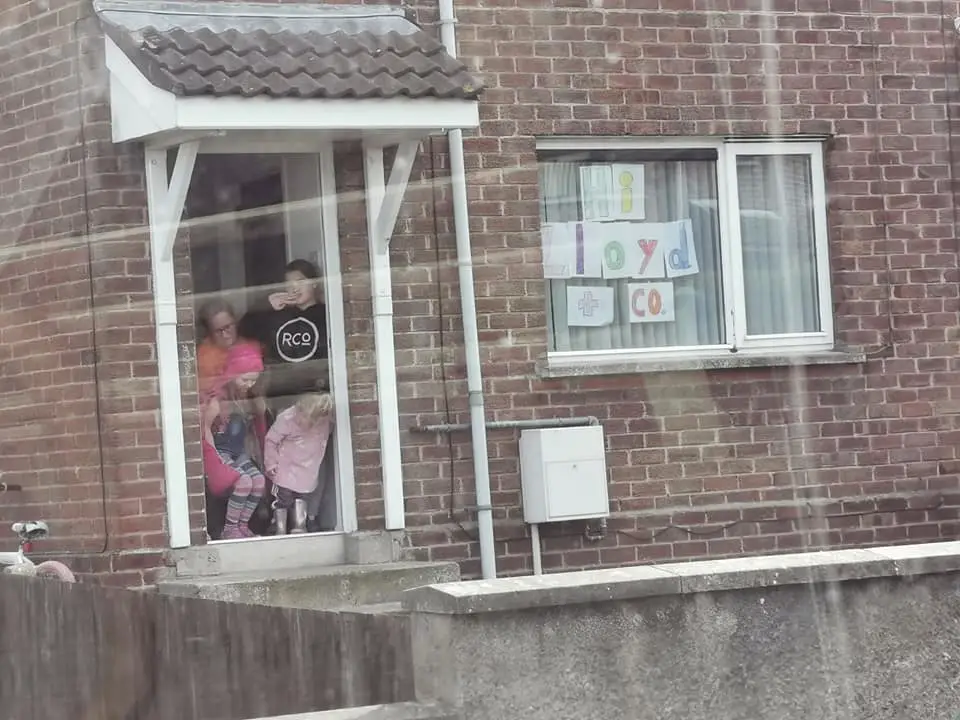 But circumstances this week did not allow Emily outside.
So, instead she and her sisiters put their creative minds and their creative heads to work and did the next best thing.
Eleven-year-old Lana, and her sister Ruth (six) are both pupils at Abercorn Primary School and are settling in to home schooling.
It's difficult for any child to adapt and people do so in different ways.
Mum Glenda said: "Ruth is loving no school, although only being allowed to play in the back garden without her friends is a little bit harder for her to deal with. She understands the importance of not spreading the 'wee spikes'.
"Lana is finding it all a little more challenging. She loves school and is missing her friends and teacher. She says video chat with her friends is just not the same ….. and apparently Mr McClelland is a way better teacher than me!
"The Nelsons all girls school would actually be more like a fight club than a school at the minute!
"Emily just doesn't seem to have come to terms with her new routine with her sisters at home yet!"
Still, when these little ones put their heads together they have the power to brighten someone's day.
Getting down to work, the siblings painted pages with the message 'Hi Lloyd and Co' – a page to a letter – and stuck them to the window of their home.
"Lana loves crafts and is so creative – it was her idea for the poster," explained Glenda.
And what a delightful surprise for Lloyd!
He and his colleagues were cheered immensely.
Said Lloyd: "It was a nice surprise – it's just great the way kids think that they came up with the idea."
Well done girls – keep up the good work!
Sign Up To Our Newsletter