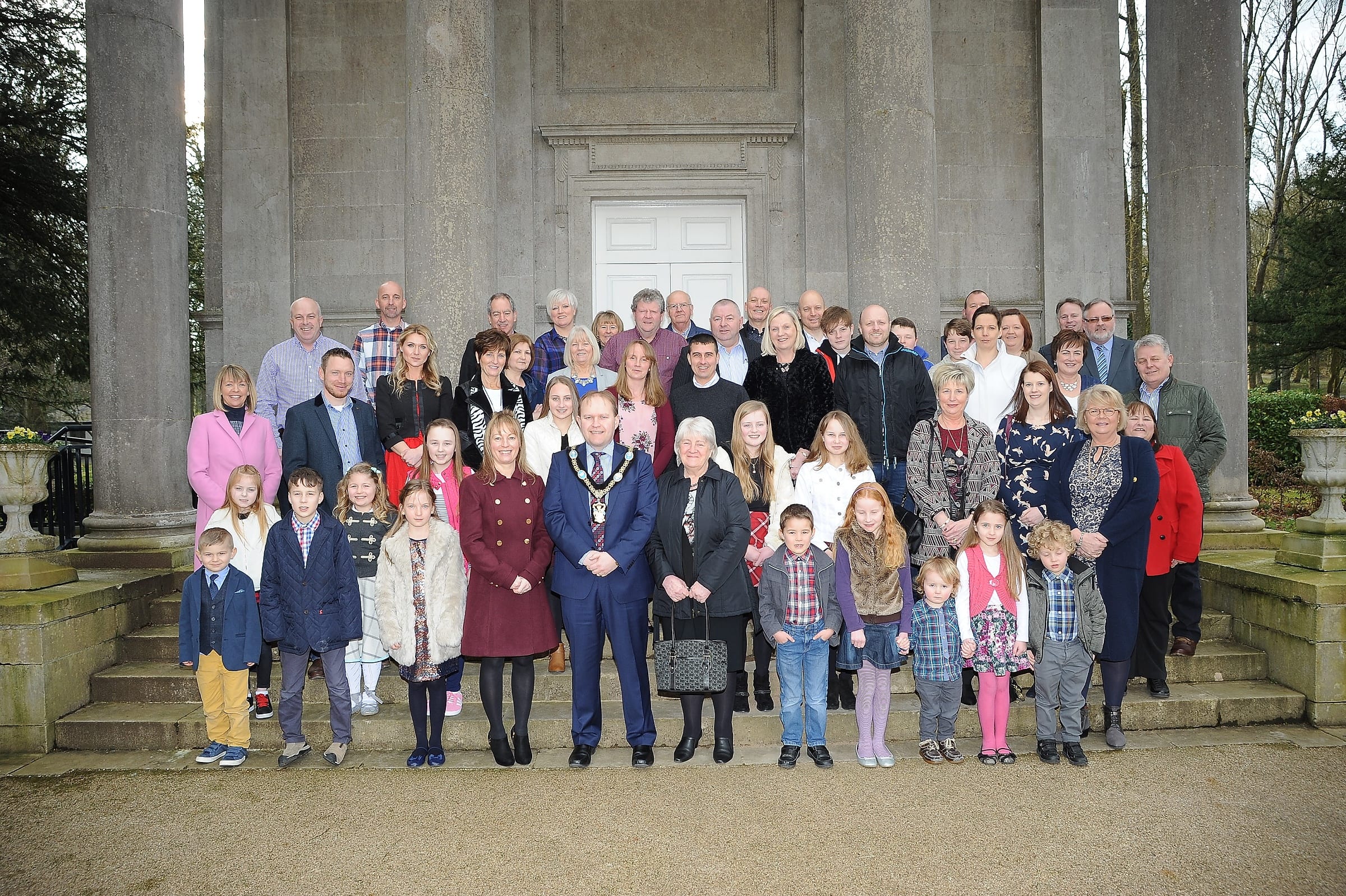 Two ladies have who have made an outstanding contribution to dementia care in the borough have been recognised and thanked for their efforts.
Armagh City, Banbridge and Craigavon Lord Mayor Gareth Wilson honoured Carole Abernethy and Emerald Weir.
Both were finalists at the National Dementia Care Awards, a UK-wide event organised by the Journal of Dementia Care.
The awards are staged to recognise the very best people in the dementia care sector.
Carole, who works for Bannview House Care Home, in Banbridge went on to win the award for 'Activities Co-ordinator for People with Dementia' at a ceremony in South Yorkshire back in November.
Emerald, who is a relative of a resident at the Home, was shortlisted on the evening for 'Best Resident / Relative Contribution'.
Alderman Wilson said: "Both Carole and Emerald are so deserving of these accolades and having visited Bannview House and having met Carole 'at work', it's so clear why she scooped this amazing award.
"And what an achievement for them both to be recognised at a national level!
"Both ladies take great care and attention in getting to know each resident and spend a lot of time responding to their individual needs, which all helps to make their stay at Bannview a really positive experience."
Councillor Margaret Tinsley had proposed the council honour the contributions of the two ladies.
Lord Mayor Wilson added: "It was great to welcome Carole and Emerald's friends and family to the Palace to officially recognise their success.
"I wish them both well as they continue their amazing work."
Sign Up To Our Newsletter