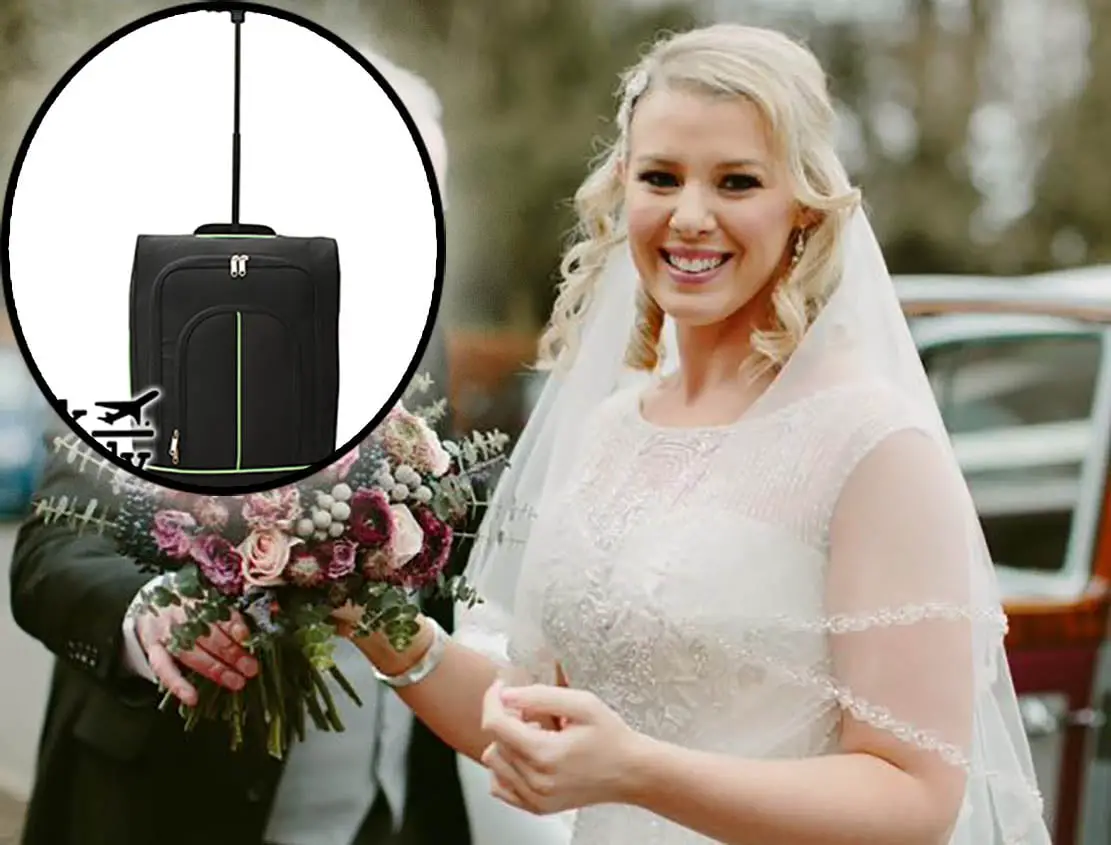 A birthday trip to Orlando has ended on a sour note for one unlucky couple after a baggage mix-up on their return from Dublin airport.
Pamela Robb, from Banbridge, and her husband were returning from Orlando after celebrating her 30th birthday.
The pair boarded the Belfast Express bus home to Banbridge, but to her horror, when she returned home to begin unpacking, a bag she thought was her own was not.
It was when she opened up the identical bag that she quickly realised what had happened.
Speaking to Armagh I, she explained the situation: "I'm not sure how I came to have the wrong bag but we had four in total; two big ones and the two carry-on.
"One of those carry-on bags I have now is the exact same as the 'Home Bargains' one I have.
"This bag was with our other three and either we were tired and lifted the wrong one, or someone has done the same and lifted mine at the Newry stop, before us."
She added: "It was a holiday for just me and my husband, celebrating my belated 30th birthday, and one I had been so looking forward to. The holiday was already off to a rough start as we arrived the Thursday before hurricane Irma hit.
"I'm still a little sick with worry. It's got some men's and children's clothes in it.
"Mine had new purchases with tags on from Orlando. I've realised too that my details are all still in this little 'Floridatix' booklet, such as a copy of mine and my husband's passport, US visa, the holiday pages, park tickets etc so there might be my details on there and yet I've heard nothing."
Pamela said her details would have her surname listed as Davidson – her maiden name.
She added: "I live in Banbridge and between Dublin airport and here there is one stop in Newry. This is when it might have been accidentally lifted. Or if it was my mistake, it either could have been lifted in Lisburn or Belfast after we got off."
The bus Pamela and her husband travelled on was the Belfast express X1/X2 at 10.20am departure from Dublin airport on Friday morning (September 29).
"We arrived in Banbridge around 12pm," she said. "When I opened it my heart hit the floor; my stuff wasn't there."
Please help and share this appeal.
Sign Up To Our Newsletter