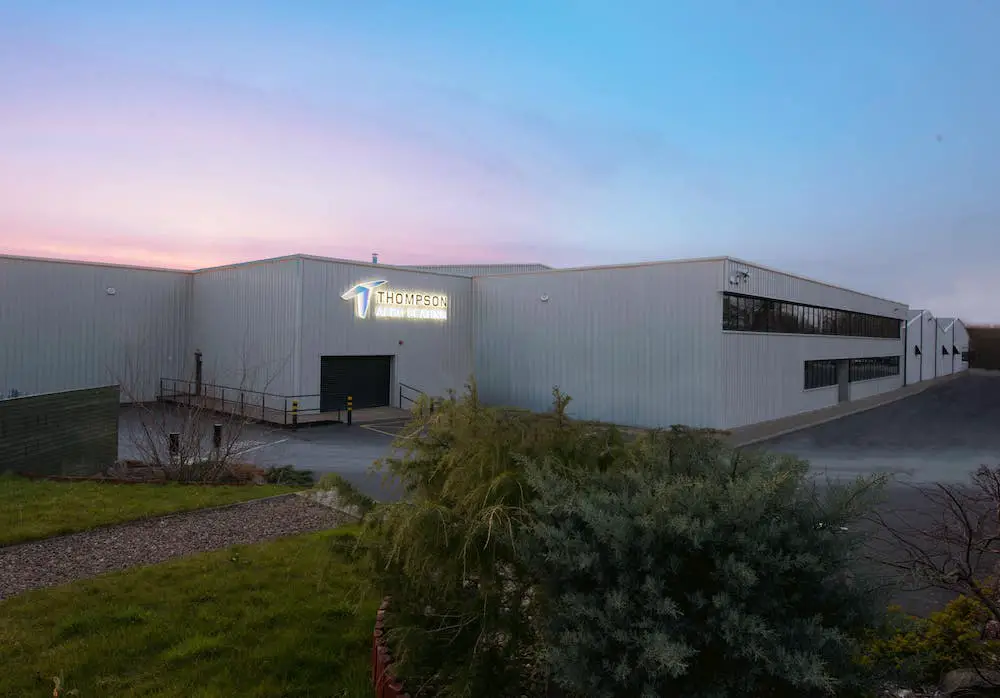 Co Armagh-based Thompson Aero Seating is gearing up for a major investment with plans to build a dynamic testing centre.
The development would see a significant extension – as well as a number of new jobs – at the company's Co Down operation.
Proposals have already been drawn up and submitted to Armagh City, Banbridge and Craigavon Borough Council for consideration.
They relate to the premises at Lincoln Walk, Seapatrick, Banbridge.
The works would involve alterations and an extension to the existing aircraft seat manufacturing factory.
The development would see the provision of a "dynamic testing facility", together with associated stores, preparation area, control room, an external plant platform for condenser units and ancillary plant rooms.
The new facilities would involve the use of pneumatic powered testing equipment.
This major extension, if approved, would see additional floorspace at the Co Down factory of in excess of 10,000 sq ft – bringing the total to just over 35,000 sq ft.
Just 11 months ago, Thompson Aero Seating announced a proposed reduction of 180 jobs across its three sites based in Portadown and one in Banbridge.
A company spokesman said at the time:
A company spokesperson said: "It is with great regret that the company has taken this essential step, which is a direct result of the Covid-19 pandemic, the impact it has had on the travel and airline industry and related market pressures.
"The company will continue to focus on winning new business as the market begins to slowly recover.
"As Thompson Aero Seating enters into a consultation period with those affected by this development, the company's immediate priority is to support its employees at this time."
But it is now looking to the future amid predictions of a very fast recovery for the aerospace industry post-Covid-19.
Thompson Aero Seating is a major local manufacturer producing aircraft seating for the world's foremost airlines.
While the aerospace industry and air travel have been hit hard by Covid, Thompson Aero Seating's pioneering engineering capabilities and strong leadership team have ensured the company has continued to innovate and produce cutting-edge seating ranges throughout the pandemic.
Recently former Economy Minister Diane Dodds and Upper Bann MP Carla Lockhart
Mrs Dodds and Ms Lockhart were given a tour the facilities so they could see for themselves the high level of design and engineering skill involved in the manufacture of the aircraft seats and to meet local members of staff based at the company's site at Seagoe Industrial Park.
"We are very proud of what we are able to achieve on a global scale from this small part of Northern Ireland and it is always rewarding to have our achievements recognised," Neil Taggart, Vice President and General Manager of Thompson Aero Seating, said afterwards.
A recruitment evening was also held by Thompson Aero Seating at their Seagoe facility in Portadown at the start of March, leaving managers impressed by the potential of the delegates attending.
The evening was the first of its kind to be organised by the company and focused on professional staff, including engineers, supply chain, HR and Quality.
The timing of the event was advantageous both for Thompson and for delegates, as Covid restrictions at last start to be lifted, and new opportunities open for future growth.
Thompson Aero Seating is becoming recognised globally by the aircraft industry for its level of excellence in industrial design and creativity that is bringing about innovative solutions for passenger-seating manufacture.
The business was recently recognised as a finalist in the ABC Business Awards – Best Apprentice Employer of the Year Award 2022 – and has also launched employee development campaigns to support professional and personal development.
This latest development – if given permission to proceed – will help the company continue its sustained growth after such a period of uncertainty.
The proposals are due to be publicly advertised shortly with a decision in due course.
Sign Up To Our Newsletter