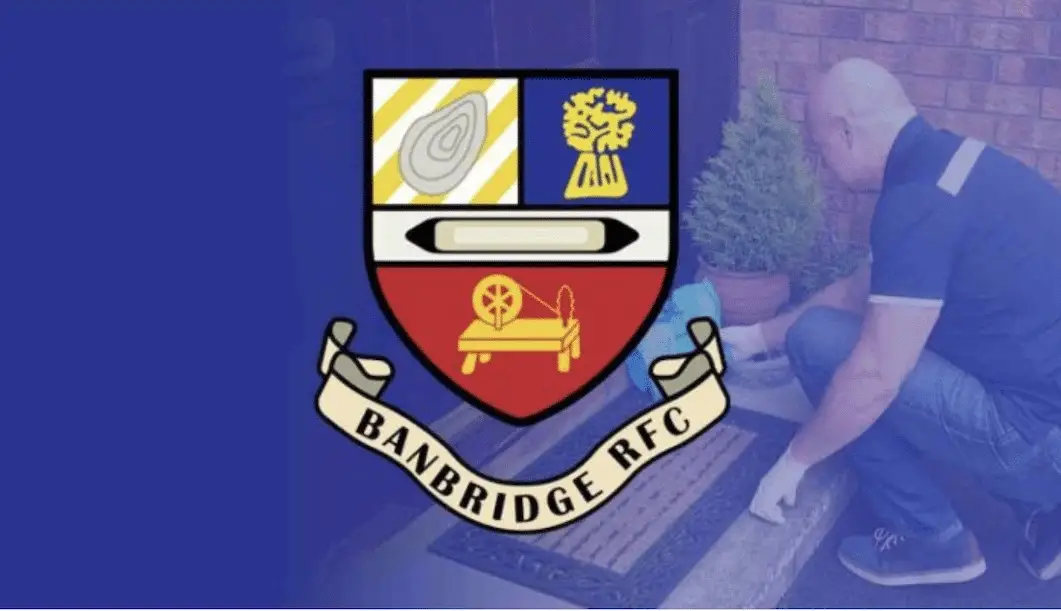 Banbridge RFC is battling a "cashflow crisis" as Covid-19 restrictions have severely hampered the Club's ability to garner any income in almost four months.
With almost zero cash arriving through the door since mid-March the County Down club has been forced to set up a GoFundMe page in a bid to help stem the flow and to help them get back up and running.
"The virus has had a detrimental impact on our club whereby we have now been closed since mid-March with no income," said a Club spokesperson.
"A small sub-committee was set up and has been pursuing the various grant packages announced by the Government."
However, the Club said these applications have all been turned down for the various reasons. Small business grants, leisure grants; and micro business grants all rejected.
The Club was successful in obtaining a small grant from Sport NI for £2,000 and they have been able to furlough the regular staff – coaches and club steward.
Representation has also been made to local councillors and the MP regarding the situation but to little avail.
The spokesperson added: "We have lost our fundraising activities planned for the period including the final two AIL games, annual Friends BBQ, Scarva and the Armed Forces Day.
"Costs and outgoings over the period have been cut to an absolute minimum with the only expenditure over the summer being the annual maintenance to the pitches as it was considered a false economy not to carry out this essential work.
"However this complete lack of income has created a cashflow crisis that could not have been foreseen.
"We are hopeful with the ongoing easing of restrictions that some form of rugby will be possible in the near future and that we will be able to re-open the clubhouse so we can all enjoy the craic again.
"We are now in need of support as we seek to get back up and running and we are asking for a donation no matter how big or small that will help us through these difficult and unparalleled times.
"We are conscious that we are asking people who have supported the club for many years through 'thick and thin' and indeed looking to people who may have played and enjoyed the benefits of the club but are no longer active within the club.
"However these are unprecedented times and we are in need of your support. No donation too big or small."
You can support Banbridge RFC by donating to their GoFundMe page here.
Sign Up To Our Newsletter