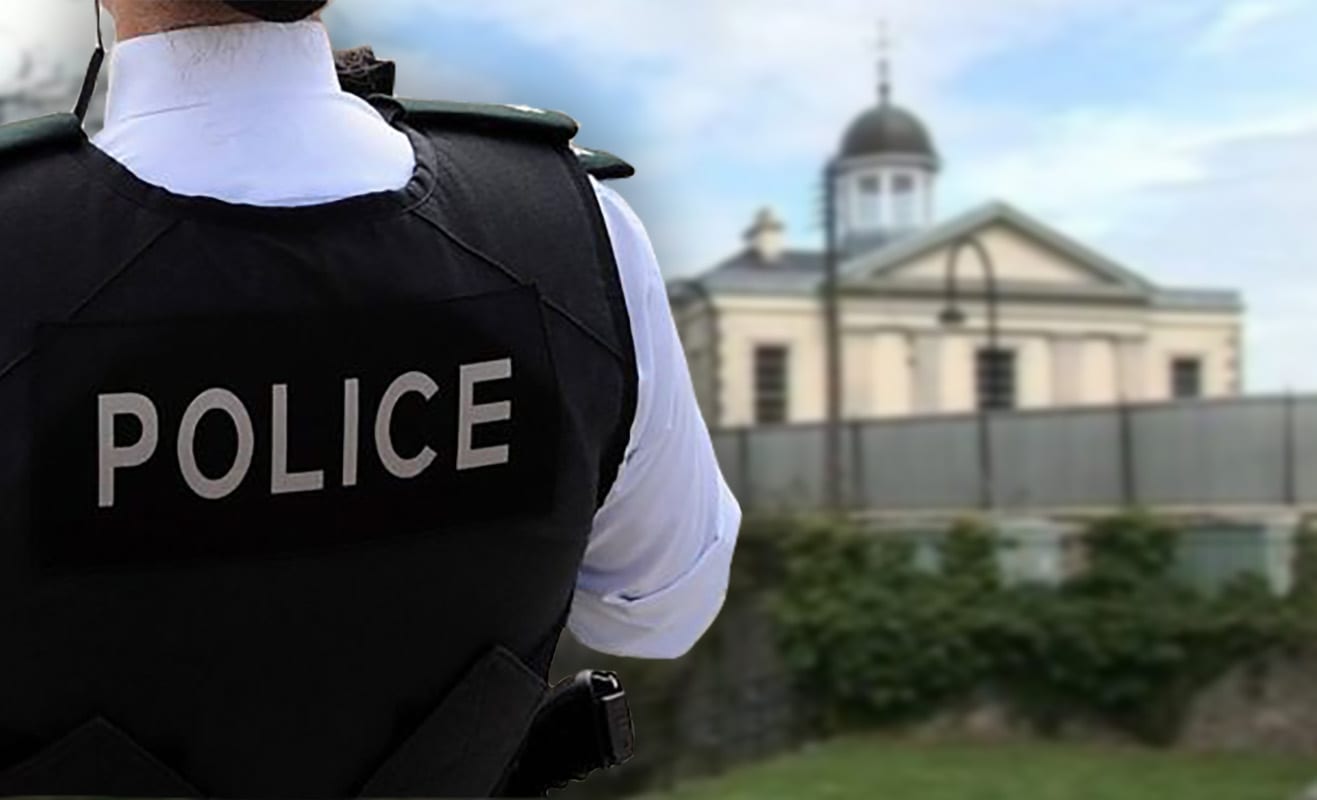 A Banbridge bricklayer appeared in court today (Friday) accused of twice raping a sleeping woman.
In addition to two counts of rape allegedly committed on July 1 this year, 31-year-old Denvoir Larkin was also accused of attempting to anally rape the complainant on the same date and with intimidating her to withdraw her evidence on August 30 this year.
Appearing at Newry Magistrates' Court by videolink from police custody Larkin, from Fort Street in Banbridge, confirmed he understood the four charges while Detective Constable Hamilton said he believed he could connect the 31-year-old to each of the offences.
During a contested bail application the court heard that according to the police case, Larkin had attended a party at the complainant's home; the pair had gone to bed and had consensual sex but during the night, after she fell asleep, she was raped twice.
When she woke up the first time, "he was behind her and he was having sex with her, she froze and went back to sleep," said the prosecuting lawyer adding that at some later stage, the complainant woke up again to allegedly find Larkin trying to have anal sex with her.
Despite telling him to get off, Larkin allegedly raped her again and she fell asleep again.
"A few days later she was with a friend in a bar and the defendant approached and said something like 'oh yeah I sort of half raped her the other night'," the prosecution told the court, claiming that Larkin sent the woman a voice note.
In that voice note Larkin is alleged to have told her "I'm sorry for f****** you when you were sleeping. I know that's classed as rape but knew you wouldn't mind – surprise sex is the best sex."
The alleged rapes were reported to police on August 2 and the intimidation charge arose, said DC Hamilton, from a message Larkin sent to the alleged victim's friend, asking for the evidence to be withdrawn or "I'll go ahead and show the 12 videos to prove I'm innocent".
Despite being repeatedly asked to show those videos to police during interviews, "there was no evidence provided to the police," said the detective, adding that he was objecting to bail due to fears that Larkin would commit further offences, try to intimidate the complainant or fail to appear for court hearings.
As defence counsel Kevin Magill highlighted however, there were no threats in the text, he had no history of sexual offending and he had voluntarily attended the police for interview in circumstances where his solicitor had been in full contact with detectives.
"The risks are not substantiated," declared the lawyer and District Judge Eamon King said despite the serious nature of the charges, "I feel that the concerns can be addressed by conditions."
Freeing Larkin in his own bail of £2,500 with a surety of £1,000, the judge ordered the alleged rapist to surrender his passport, to give the police his mobile phone number and to "keep his phone on at all times" and to have no contact with the complainant or any witness.
The case was adjourned to September 28.
Sign Up To Our Newsletter