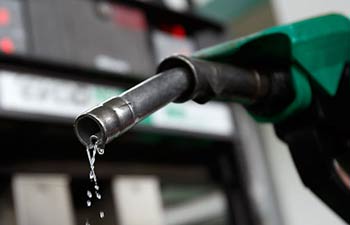 Petrol and diesel prices across Co Armagh have hit their lowest in four years – as motorists reap the benefits of tumbling costs in global oil prices.
And the good news is that it doesn't stop there.
It has been predicted that the cost for both petrol and diesel could finally fall below a pound a litre!
Today (Thursday) leading supermarkets across the Province – Tesco, Asda and Sainsburys – all shaved a further two pence a litre off pump prices.
For Asda, that means that customers can expect to pay no more than 107.7p per litre for petrol and 114.7p a litre for diesel.
Just under two years ago drivers were being hit by stinging costs of up to 143p a litre for petrol and 147p per litre of diesel.
A survey conducted of 28 supermarket and 49 non-supermarket sites across the Province just last week showed – as a result of the independent sample taken – Armagh paying more than 30 pence a litre less.
In fact, those surveyed across Armagh City and District by the Consumer Council of Northern Ireland showed prices ranging from 110.9p to 114.9p for petrol, while for diesel the cost varied between the cheapest at 117.9p for diesel and the top figure of 120.9p.
There was similar good fortune for motorists in Craigavon with prices recorded at 110.9p for petrol and between 116.9p and 119.9p for diesel.
Similar prices of 110.9p and 117.9p were recorded respectively in Portadown.
Some areas of the Province are also now showing prices of less than £200 for 500 litres of home heating oil.
Further cuts are expected in the coming weeks so some good news to start the New Year!
Read more news:
Police concerned for missing Brittany (15)
Driver has lucky escape as lorry overturns on narrow county Armagh road
Police name Co Armagh woman who died in Fermanagh accident
Lord Lieutenant for Co Armagh features in Queen's Honours
Armagh's historic Handel House to be given new lease of life
Uluru Bistro to remain open for a month – for diner's birthday bash!
Tandragee Golf Club's Gate Lodge plans refused permission by DoE Planners
Armagh Observatory backing campaign fronted by Queen guitarist Brian May
Sign Up To Our Newsletter
Sign up to our newsletter for major breaking news stories as they happen – right to your inbox.