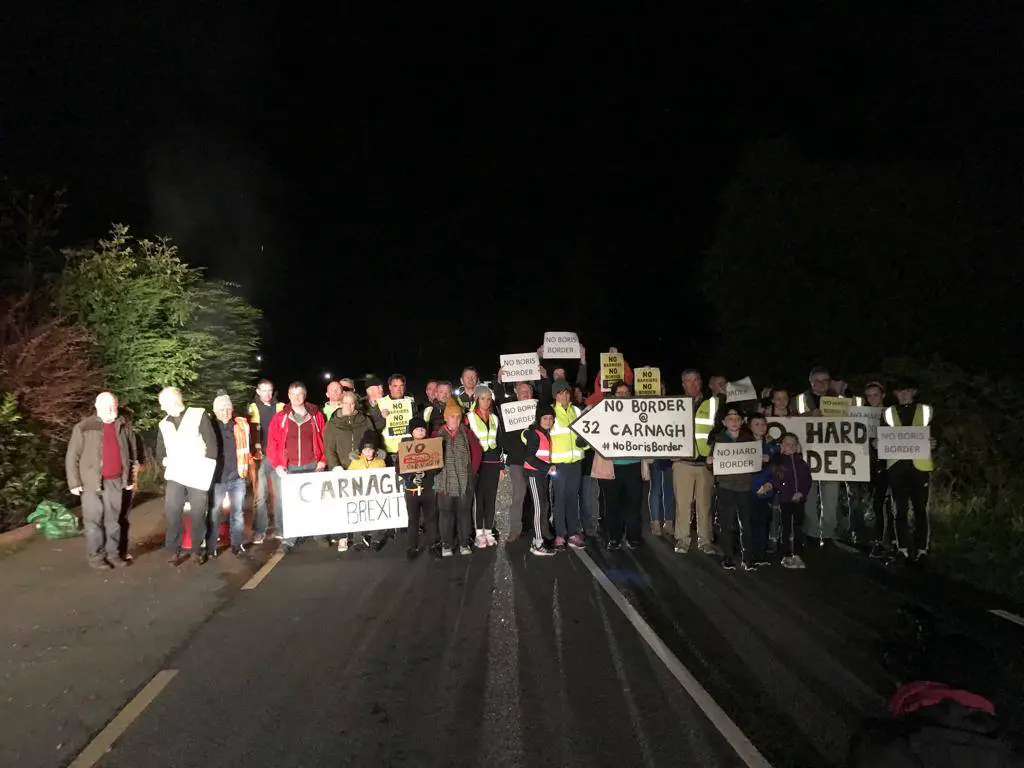 Large crowds gathered at the border regions across Co Armagh this evening in protest against any hardening of the border.
Adults and children gathered in Carnagh, Killeen, Derrynoose, Jonesborough, Altnamackin and a host of other locations holding placards and signs stating they do not want any physical border.
The protests were a series of gatherings along the 300+ miles of Northern Ireland/Republic border at 8pm this evening; organised by the Border Communities Against Brexit group.
Sinn Fein councillor Brona Haughey, who was in Derrynoose, said it is "important that we make our voices heard and our message clear, a border is not acceptable on this island".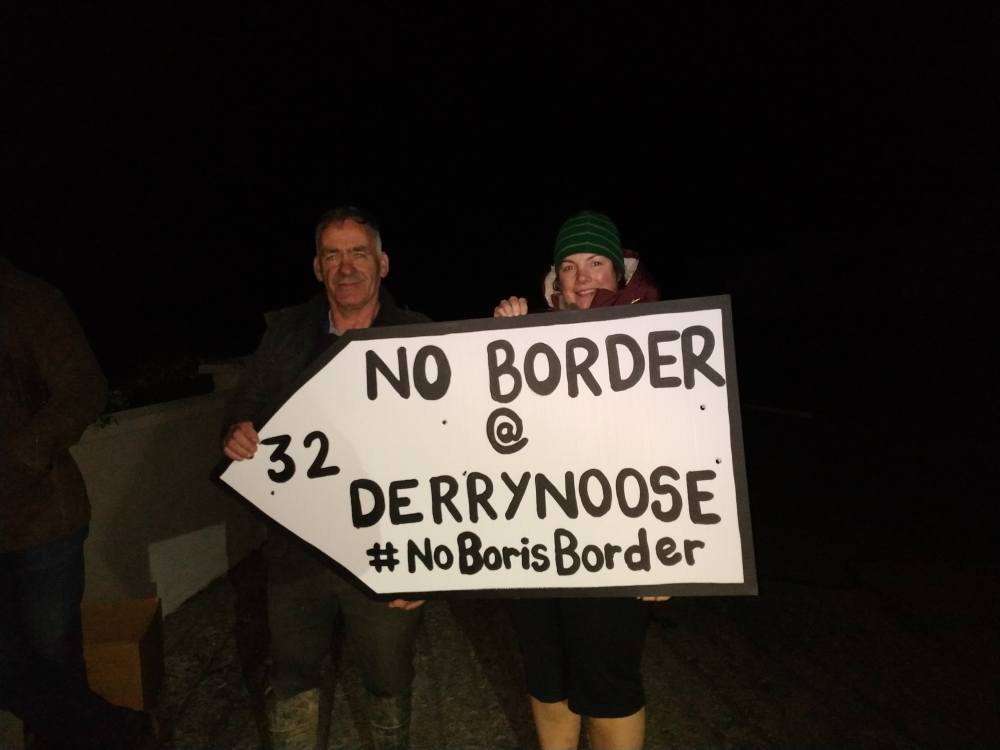 North Louth councillor Antoin Watters said up to 100 people attended the protest on the Omeath Road.
"The message was simple and clear our communities will not accept any borders," he said.
"Any Brexit deal must protect our communities, economy and our peace process."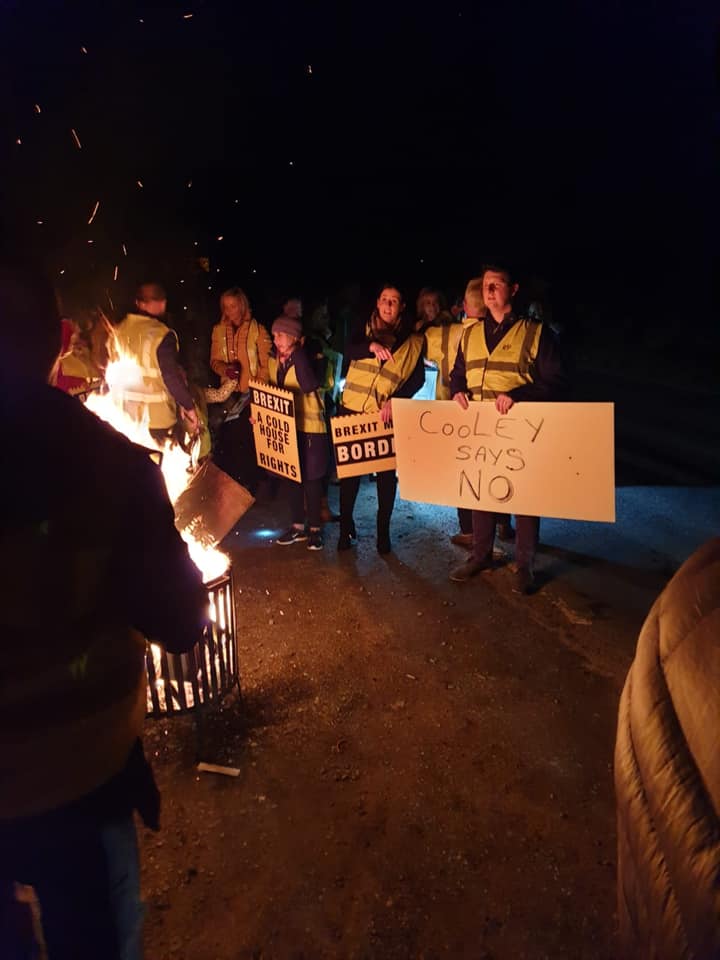 Speaking ahead of the event, Newry and Armagh MP Mickey Brady, said: "The Tories have shown a complete disregard for the livelihoods of the people of the north of Ireland in their hasty pursuit of Brexit.
"There is a concern that Brexit will cause profound and lasting damage to our economy and jobs, and reverse two decades of hard work to build a more equitable society in the north.
"The open border has become a symbol of the progress the people of the north have worked tirelessly for and any hardening of the border or a unionist veto is an unacceptable reversal of that."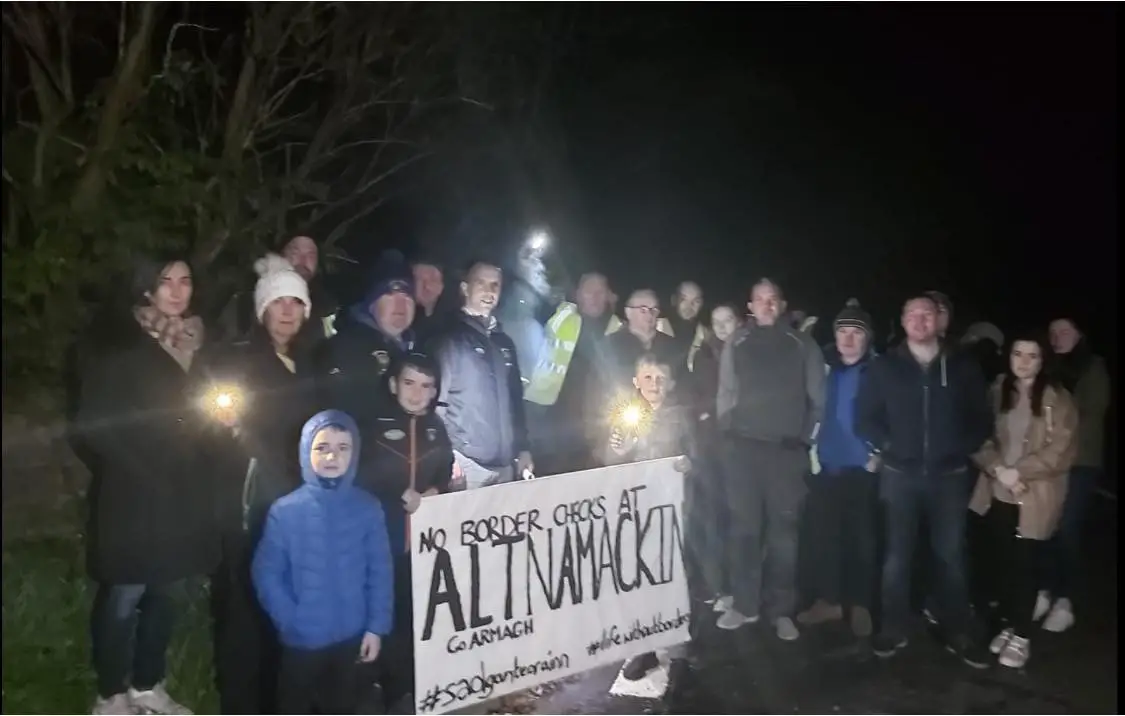 Local protests also took place at Flagstaff/ Kileen, Clontigora/ School Road/ Kileen, Carrickcarnon/ Kileen, Jonesborough Hill/ Jonesborough, Eddenappa/ Jonesborough, Kilnasaggart, Moyra Castle/ Jonesborough, Carrickbroad/ Faughart/ Dromintee, Tievecrum/ Kilcurry, Captains Road, Kilcurry/ Dromintee, Carrickasticken/ Forkhill, Dungooley/ Forkhill, Carrive/ Forkhill, Tullydonnell, Ballsmill, Leeter, Mounthill, Ballybinaby, Courtbane, Concession Road and Corrasmo.
Sign Up To Our Newsletter