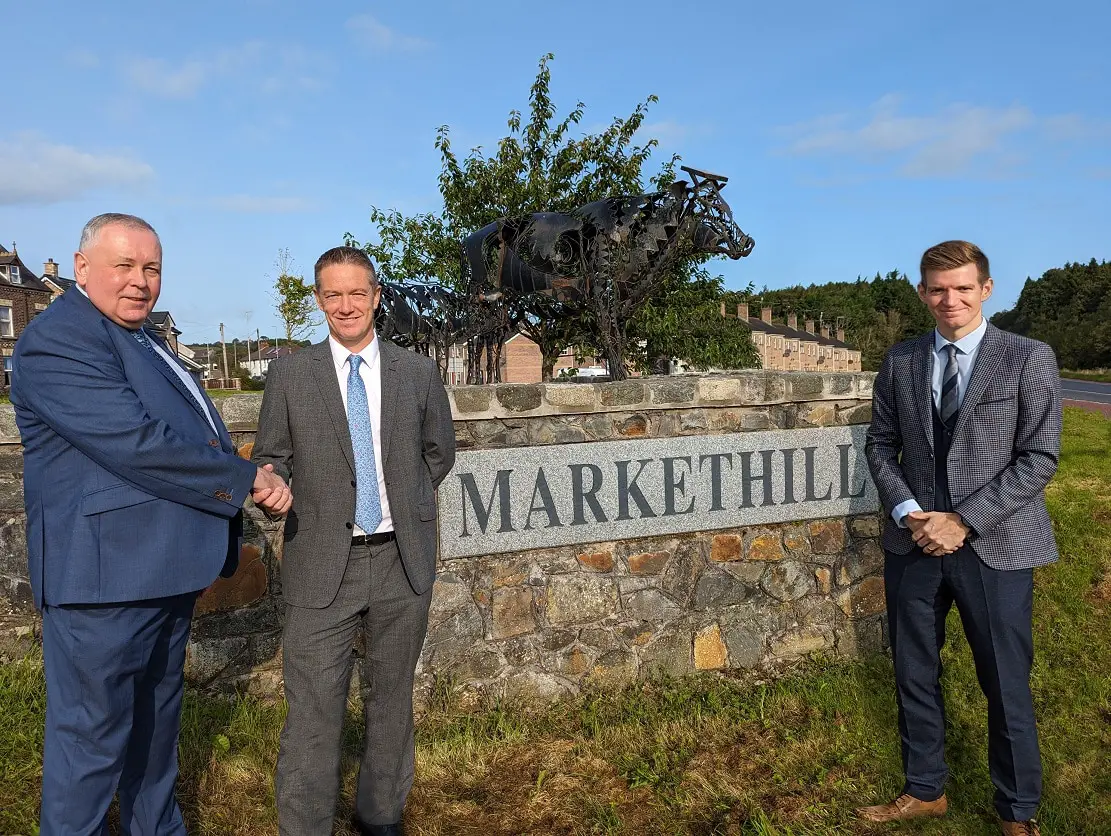 An Armagh-based accountancy firm is set to turbocharge its 2023 growth with an exciting expansion into Markethill.
Wylie Ruddell Accountants, who are based at the Armagh Business Centre on the Loughgall Road, say they are delighted to announce the acquisition of Steven Rainey Accountants, based on Main Street in Markethill.
Steven commenced his career in accountancy back in 1983, working in offices across the county before setting up his own practice in Markethill in 2002. After 22 years Steven has decided that the time was now right to take a step back and free up valuable time for family.
He commented: "I will remain working in the office on a reduced days basis for at least the next couple of years to secure a smooth transfer for the future of the practice.
"I have built up a close working relationship with many of my present clients, indeed I regard many of them like family and I have thoroughly enjoyed my time serving them as well as developing my practice to offer a high standard of service to the public."
David Ruddell, the Principal of Wylie Ruddell, says that his goal is to sustain and grow the successful business that Steven has established in the town.
He said: "It's an excellent opportunity for Wylie Ruddell to complement our existing business and grow. Markethill is a strong commercial town with many owner managed businesses which is a natural fit for us at Wylie Ruddell."
Continued David: "We are delighted that Steven is willing to remain working alongside us on a part time basis. Our strategy is to continue Steven's legacy, with the plan to fully staff the office to meet the needs of both existing and new clients alike."
Andrew Cornett, Tax Director of Wylie Ruddell, is relishing the opportunity that this new venture brings.
"We've been solely based in Armagh for over 12 years, so we're really looking forward to opening in a second location in Markethill. It's a vibrant area that's full of thriving businesses and with the level of experience and expertise that exists across our team, we are very well equipped to help those businesses grow and prosper," Andrew said.
Wylie Ruddell was originally established in 2010 by Alan Wylie as AR Wylie & Co. After David Ruddell became the firm's Principal in 2016 it was rebranded as Wylie Ruddell.
The team has expanded over the years and includes six chartered accountants who have a wealth of experience, with some having originally trained with some of the UK's big four firms. There are also a number of trainees working their way towards becoming fully qualified accountants.
They offer auditing, accounts, tax compliance, tax planning and business advisory and support services to a wide range of businesses and individuals.
As part of getting to know new and existing clients, the firm will be running a drop-in lunch from 12:30pm to 3pm at the Courthouse in Markethill on Wednesday, September 13, which is open to all.
If you require any assistance you can contact Wylie Ruddell on 028 37 552 777 (Markethill) or 028 3752 3227 (Armagh) or contact David and Andrew directly by email at david@wylieruddell.com and andrew@wylieruddell.com.
Sign Up To Our Newsletter