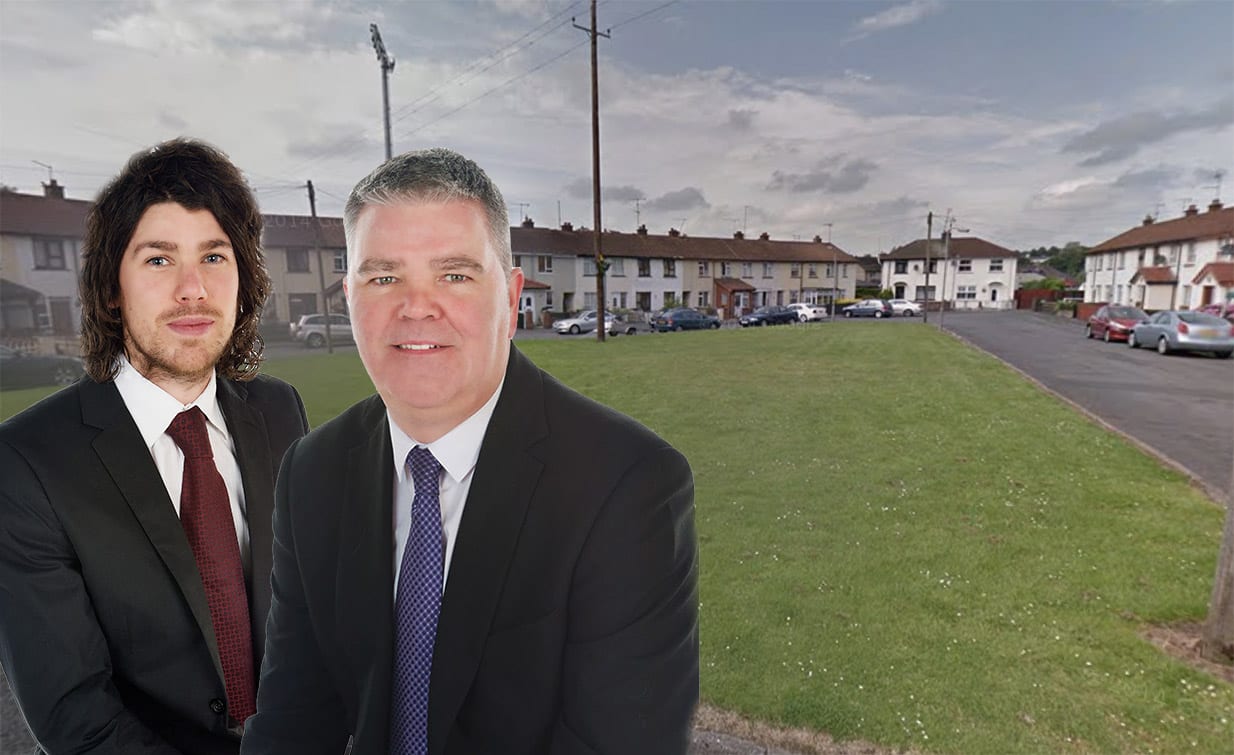 Concerns have been expressed over a "lack of consultation" with Armagh residents on upcoming sewerage works.
Residents of Niall's Crescent in Armagh city have been left perplexed as to why sub-contractors working for NIW have pitched up at the green area on Thursday, and begun digging up soil and grass on which children play.
Cathal Boylan MLA says residents had not received any warning that works were coming "considering the scope of the massive excavating operation that is due to commence".
"No-one appears to have been consulted on this which is extremely worrying," said Mr Boylan.
"My office has been inundated with phone calls questioning what is going on. It is highly unprofessional for any agency to proceed with works without notifying residents and this is cause for concern.
"After getting on to NIW we have come to learn that new sewerage pipes are to be laid under the Killylea Road.
"Nobody can deny that sewerage is an issue across Armagh, indeed I have met with NIW on many different occasions to highlight this.
"There are many across the West of the city who have been experiencing problems with sewerage will be glad to hear that something is finally being done to address it.
"When complete the scheme will meet NIEA standards, reduce the risk of 'out of sewer' flooding and facilitate future development within Armagh city for the next 30 years by improving and increasing the capacity of the sewerage infrastructure.
"This is much needed work however it cannot be denied that the least that could have been done is for local residents to have been told of the work in advance, the reasons for it and how long it would take. None of these actions have been taken.
"Frustration at the constant roadworks is building and lack of communication and consultation only adds to this frustration."
Councillor Garath Keating has been down to the site to determine what has happened and has seen that the sub-contractors have already dug up the grass and laid down stones and slabs which will be used as a base for machinery to carry out the much needed works.
He said: "Even if an arrangement were to be made so that the contractor could work from an alternative base, the green area has been completely ruined and will take months to for it to return to a suitable condition for children to play on.
"At this stage it is unclear if even the Housing Executive have been made aware of this.
"I have been advised that the works themselves will take approximately five weeks providing that workers do not encounter any unexpected delays.
"After pressing NIW we have come to learn that works will be taking place after 9.30am and will finish at 4.30pm to keep traffic disruption to a minimum.
"Sinn Féin representatives will be pressing NIW to carry out proper consultation with residents and local authorities. This simply cannot be allowed to happen again.
"The people of Armagh are fed up with the continuous tail-backs and disruptions along this road. It is long past time for the city's link roads to be given serious consideration by all authorities involved."
Sign Up To Our Newsletter