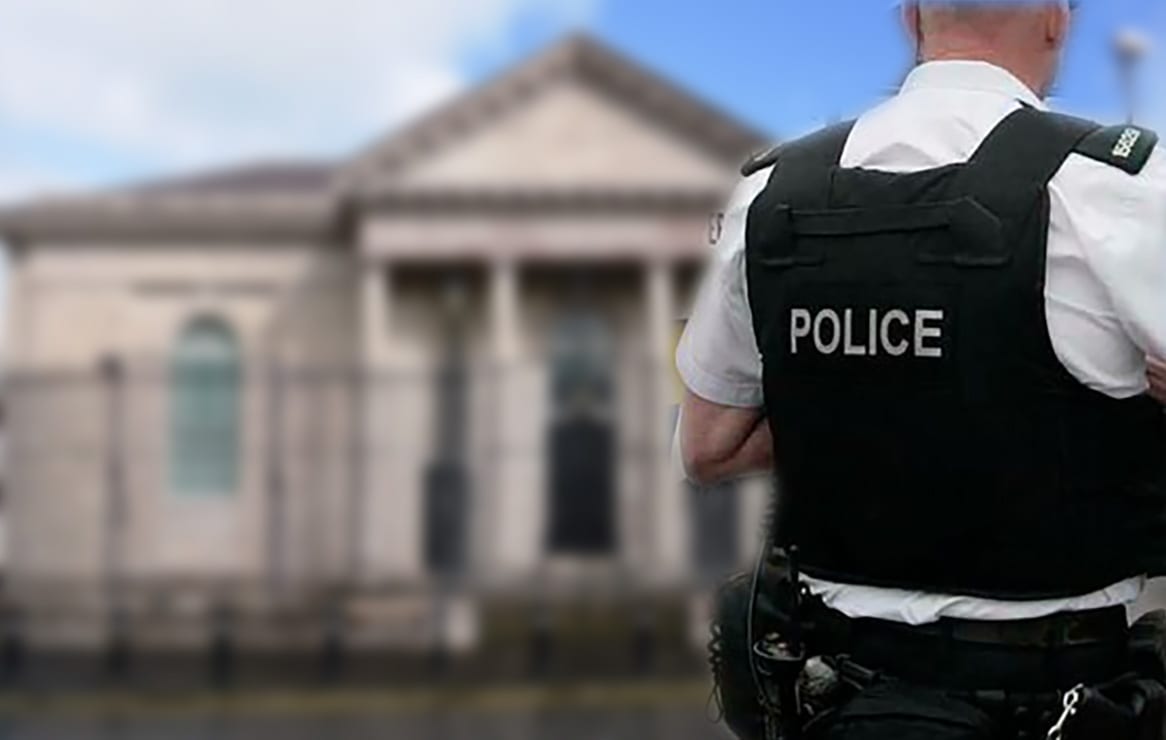 A Hamiltonsbawn woman who used a kitchen knife to puncture a tyre on another female's vehicle has been handed community service.
Court heard that the 25-year-old was heard making remarks regarding the injured party's religion, but both she and the victim later claimed that this was not a sectarian attack.
Hannah Tucker, of Drumorgan Court, appeared for sentencing on criminal damage and possession of an offensive weapon with intent to commit an indictable offence at Armagh Magistrates', sitting at Newry, on Tuesday via videolink from her solicitor's office.
Prosecution outlined that on April 19, at 11pm, police received a report of a female with a knife being restrained by members of the public in the vicinity of Lisanally Lane in Armagh.
The female was identified as the defendant, and the injured party claimed that Tucker had punctured a tyre of her vehicle with a kitchen knife.
The defendant was heard to make several comments about the injured party's religion, generally relating to her residing in the area.
However, when police spoke to the injured party she stated that she did not believe this to be a sectarian attack.
When interviewed, Tucker admitted to putting the knife to the injured party's tyre. She submitted that this was a personal attack which was not sectarian in nature and apologised for her actions.
Prosecution informed court that the damaged tyre was valued at around £100.
Defence barrister John McCann stated that Tucker had made a mistake with medication which "played quite a big role in the offending".
He submitted that the defendant had been having problems with the injured party's grandson and that Tucker had "taken her anger out on the wrong person".
Mr McCann said: "This wasn't a sectarian offence. Your worship has heard that the injured party did not believe it was and Ms Tucker has accepted responsibility for her actions and wishes to apologise.
"She does have a record but everything is as a youth, there is nothing relevant in the last 10 years and no offending at all in the last eight years."
District Judge Eamonn King stated: "These are serious matters, for someone to arm themselves with a knife and use it, in this case on a tyre belonging to another.
"There is also reference to an underlying theme but the injured party did not take it as such. She has been accessed as having a medium likelihood of reoffending."
He continued: "She is concerned about custody and quite rightly given she has two children that she wants to remain responsible for.
"There is one option of community disposal and I think that in the circumstance this will benefit Ms Tucker."
The defendant was sentenced to an enhanced combination order consisting of 12 months probation and 75 hours of community service, she was also ordered to pay compensation of £100 for the tyre.
Sign Up To Our Newsletter