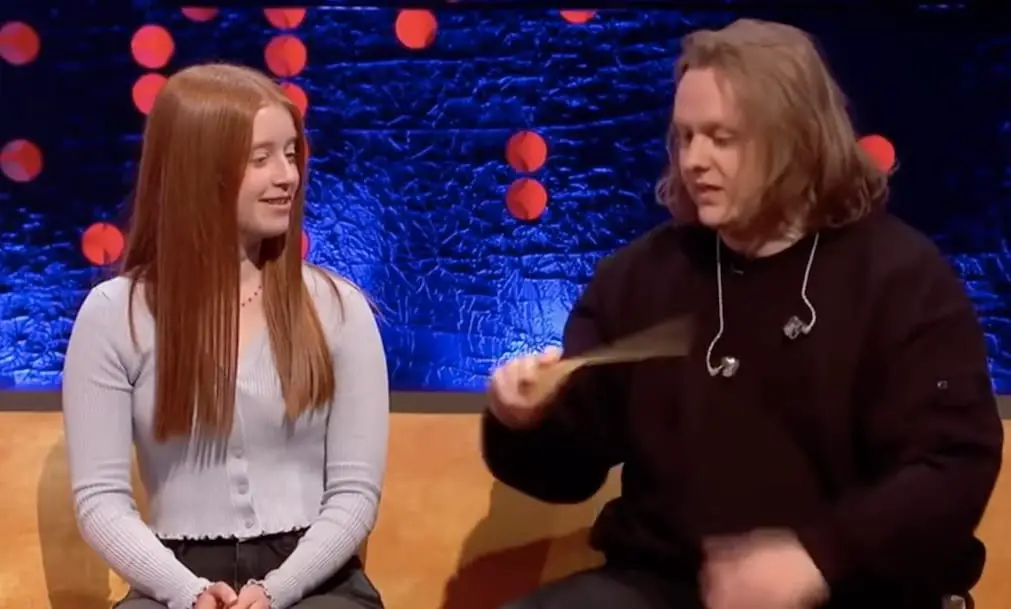 An Armagh teenager was honoured with a Pride of Britain award this week for saving the lives of her father and a family friend in France.
Lucy Montgomery, a 15-year-old Royal School Armagh pupil, saved her dad Graham – who cannot swim – and her eight-year-old family friend Mathieu, when they were swept away by treacherous river currents.
The pair were dragged out by the water while paddle-boarding in the Charente River, near Jarnac, in july of last year.
Recently, Lucy thought she had won a tour of the ITV studios and was going to take part in a documentary about inspirational people.
Little did she know at the time that she was indeed the recipient of a Pride of Britain Award – and she was informed by none other than Lewis Capaldi.
"We've all heard about how incredible you are, so you've been given this," the Scottish singing sensation said as he give her a golden envelope with the news.
Said Lucy: "I was shocked, it all happened so fast. I never expected to be nominated for any kind of award for doing what I did.
"I wasn't expecting Lewis to come out and sing to me, I just couldn't believe it. It was overwhelming."
Watch the video below from 3m 14s onwards for Lucy's meeting with Lewis Capaldi.
Sign Up To Our Newsletter