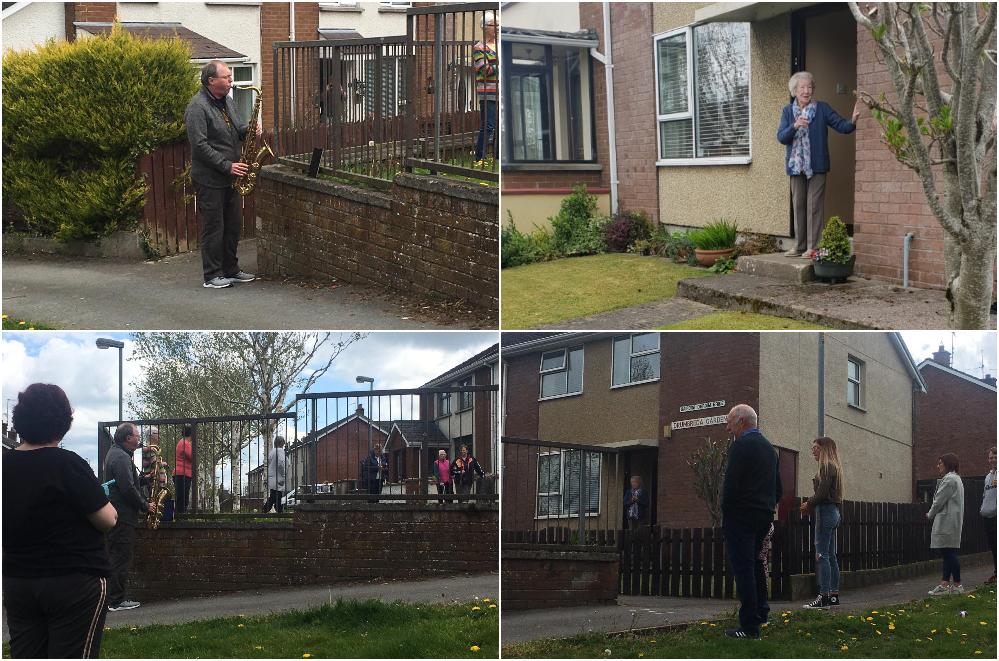 Neighbours on an Armagh estate came together earlier today (Tuesday) to serenade their fellow resident on her 101st birthday.
Centenarian, May Devlin, was "overwhelmed" to see dozens of her neighbours, friends and family gather around her home in Drumbreda earlier today.
Bob Hunter played Happy Birthday on the saxophone as others joined in on the sing-song.
The family, speaking to Armagh I, said May was "surprised and overwhelmed" by the response of her local community.
May also claimed to have "the best neighbours in the world" and on this evidence, it's hard to disagree with her.
May, who is the mother of Jim (RIP), Gabriel, Mary, John, Peter, and Gabriel, also received a bouquet of flowers and supplies from the Armagh Covid-19 response committee.
Having turned 100 last year, Ms Devlin received a letter from the Queen as well as the Irish government, celebrating her magnificent achievement.
Here's to many more birthdays May – hope this was one to remember!
PS. Happy Birthday to May's granddaughter Maeve Devlin who turned 30 today!
Sign Up To Our Newsletter