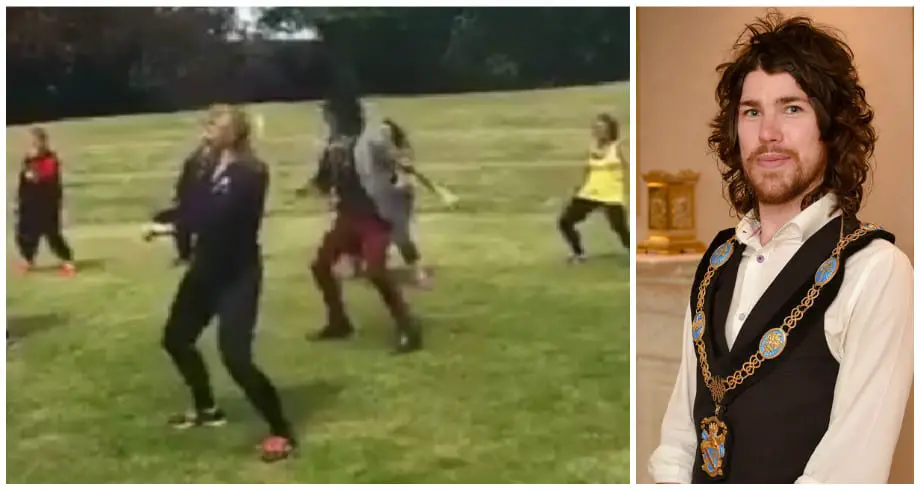 Armagh's new Lord Mayor is always willing to give it a go!
Portadown People's Park was packed on Saturday, as the borough hosted its big Stars & Stripes event for Independence Day.
Siobhan McGarry was compering the event from the main stage.
And, with a Zumba class ongoing, participants were really getting energetic and into the spirit.
Enter an unsuspecting Lord Mayor Garath Keating.
"Siobhan saw me walking past in the crowd and heckled me from the stage to come and take part in the Zumba demonstration," he said.
"Some girl in the crowd filmed it and sent it to me on Facebook."
We're glad she did.
The Lord Mayor could certainly teach a thing or two when it comes to 'busting a move'…
Complete with chain, he certainly raised a few eyebrows – and a few laughs!
Sign Up To Our Newsletter