This is the shocking moment a family car burst into flames in Armagh city this evening (Sunday).
It is understood the car had been travelling along the Shambles area when it was forced to pull over.
A couple hastily removed their children from the car moments before it erupted into a raging inferno as stunned by-standers could only watch on helplessly.
Emergency services rushed to the blaze, which happened shortly after 8pm tonight.
One eye-witness, speaking to Armagh I, said the car just went right up in front of his very eyes.
"I couldn't believe what I was seeing; I'm not sure how it happened but a young family with children were forced to get out quickly. The next thing you know it's up in flames. It was a shocking sight but thankfully the family seem to be okay.
"Obviously nobody went near the car as it looked like it was going to blow at any moment."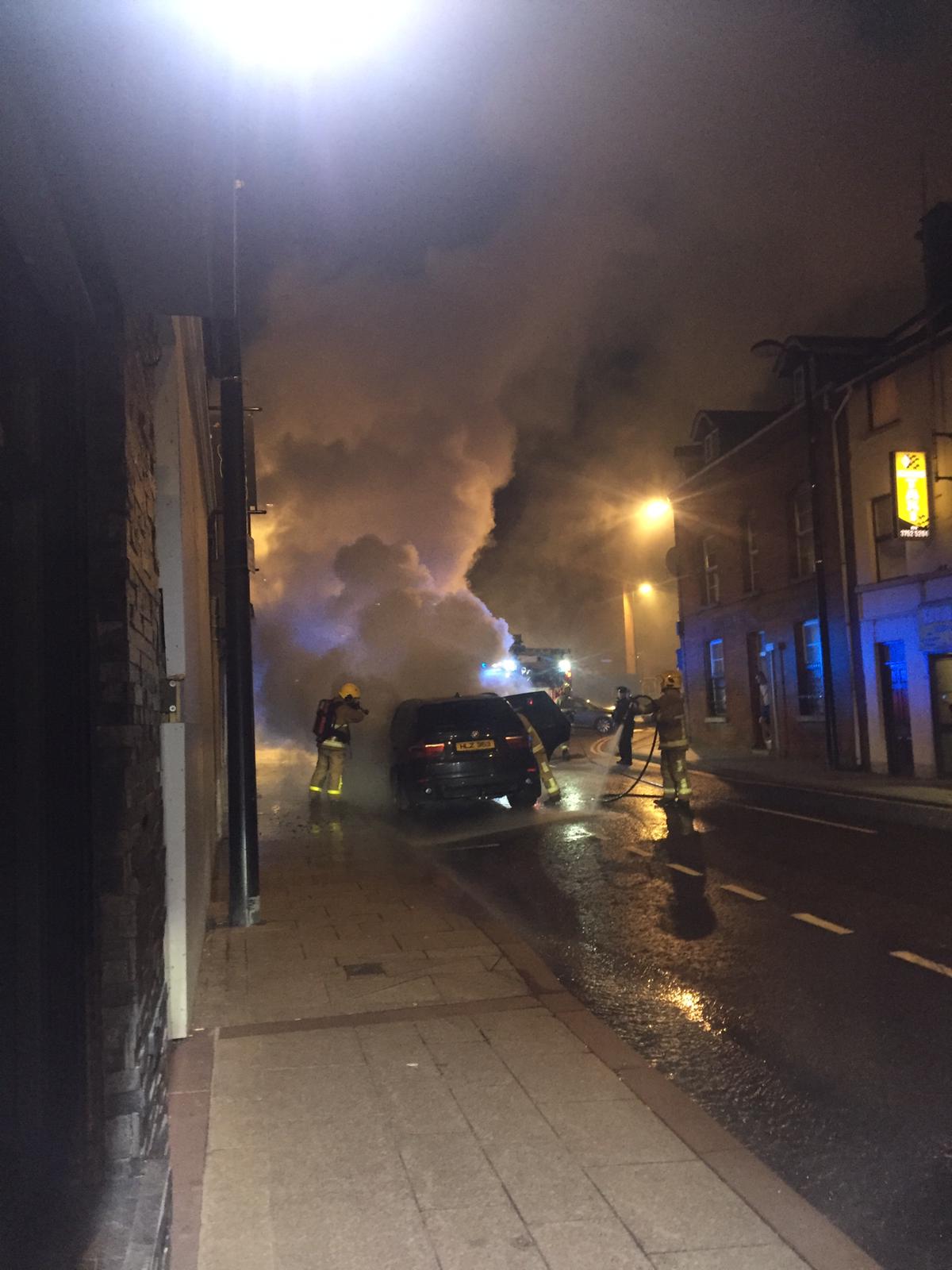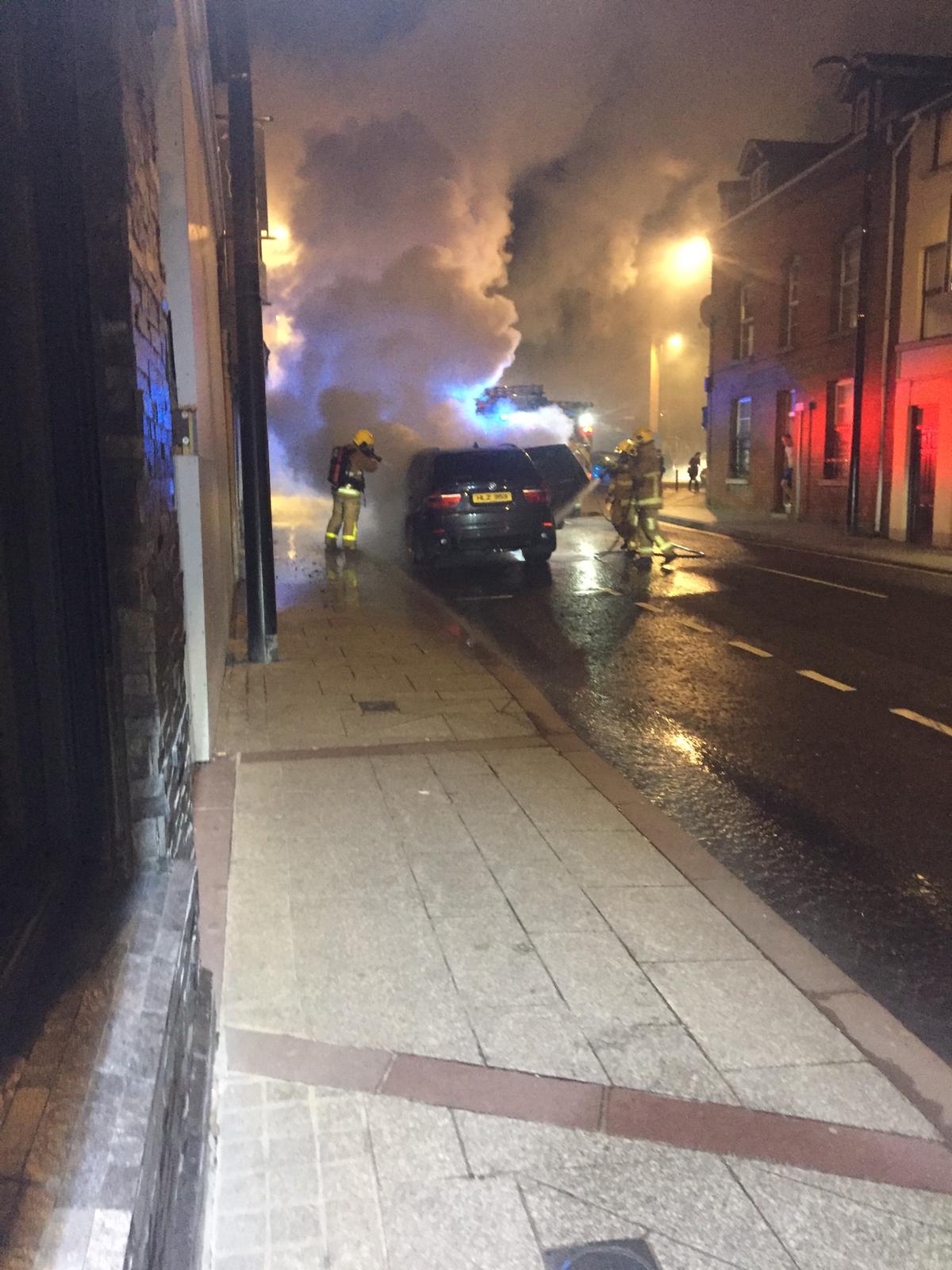 He added: "There was a bang – almost like a gun had been fired – which gave everyone nearby a bit of a fright to be honest."
The video shows the severity of the flames, with a mini explosion occurring.
Firefighters managed to douse the flames when they arrived on the scene.
The cause of the fire is unknown at this stage but there are not thought to be any casualties.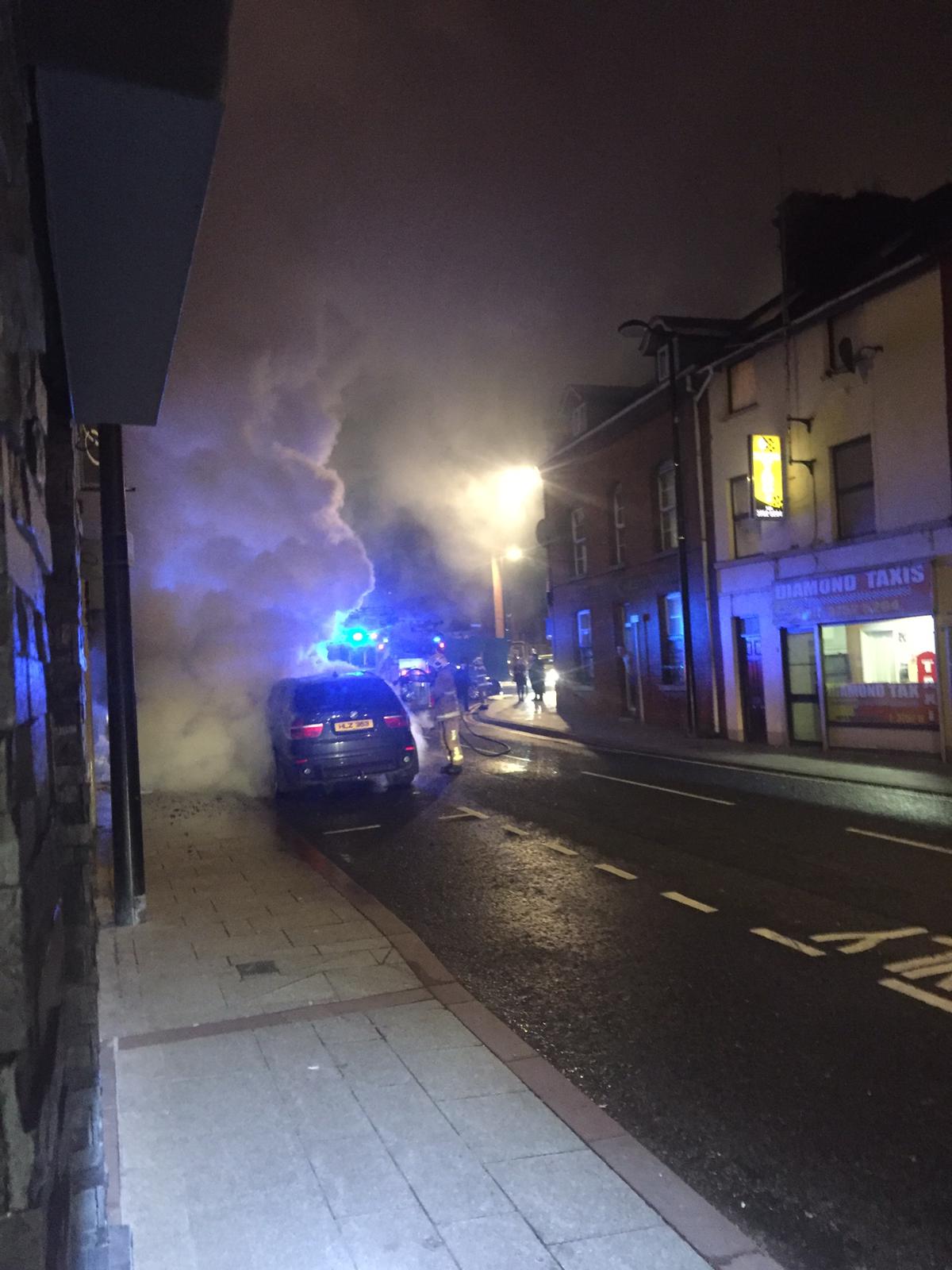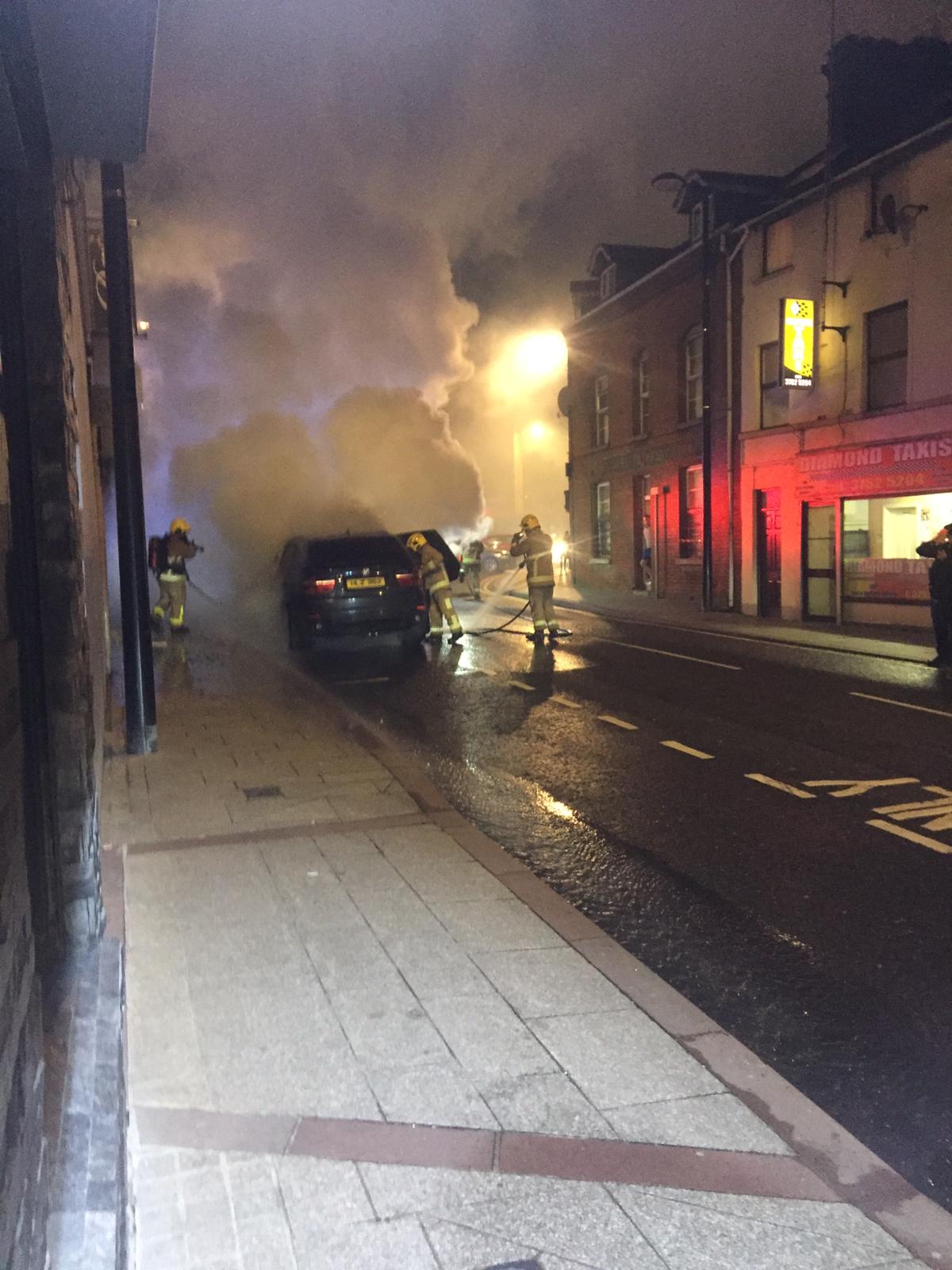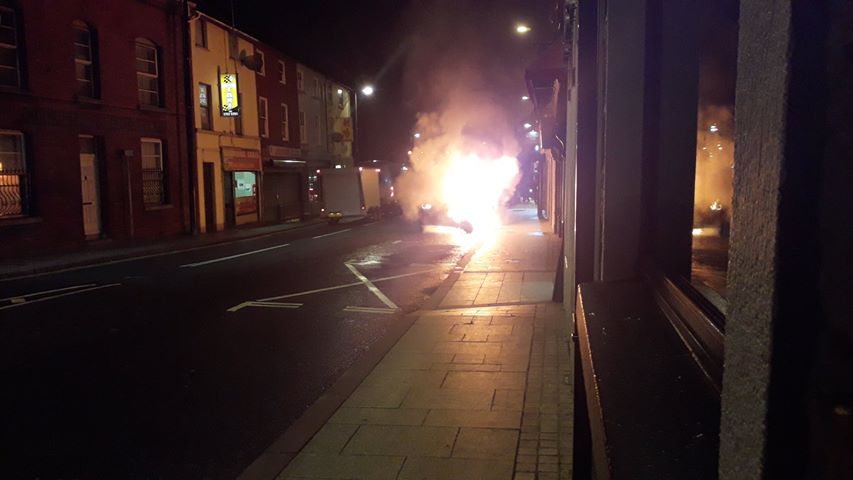 Sign Up To Our Newsletter