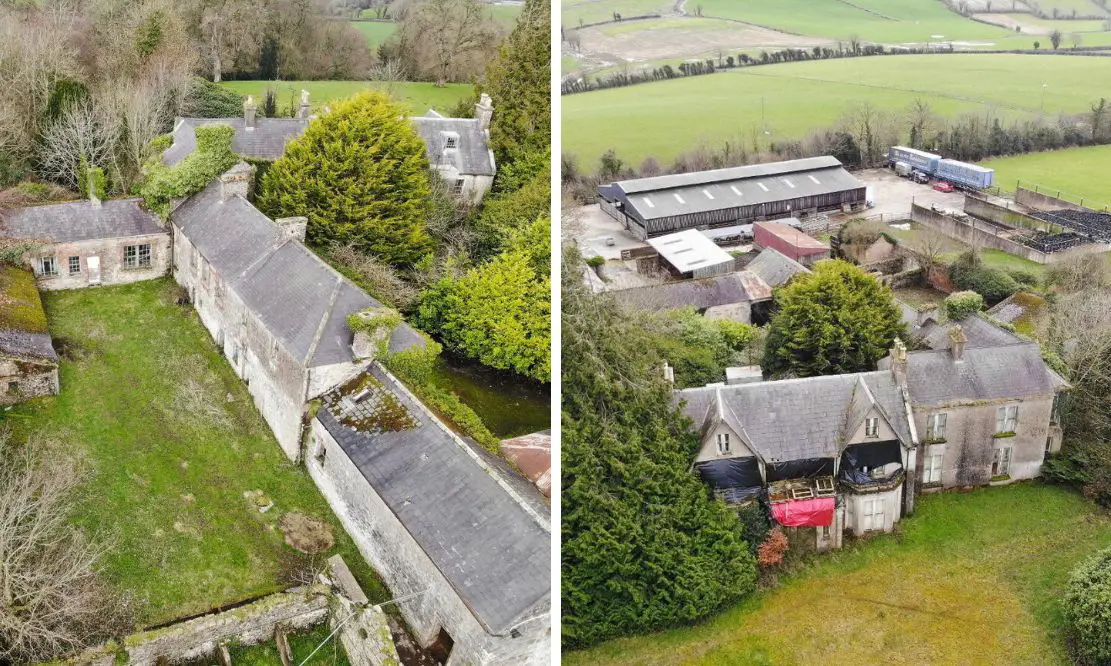 An opportunity to own part of Co Armagh's history has entered the open market and could be yours – that's if you have a spare £1.4 million.
Mount Irwin Estate, which sits outside the village of Tynan and some 10 miles from Armagh City, was, for many centuries the home of the Irwin family.
The property has a rich and fascinating past, spanning over 400 years, and is steeped in local history and lore.
The agents, Peter Cullen & Son, handling the sale describe it as "a very rare opportunity to acquire a piece of history with Mount Irwin Estate".
The estate, initially built in the early 1600s by Hugh Irwin, a wealthy merchant who made his fortune through trade remained in the Irwin family until the mid-1700s when it was sold to the Brooke family, who were prominent landowners in the area.
With the earliest parts of the house dating from around 1690, the impressive property has been extensively altered both in terms of its architecture and its purpose.
The main house underwent renovations and extensions, transforming it from a modest country home into a grand mansion.
Sitting on 119 acres, this awe-inspiring 17th Century Tudor style 10-bedroom dwelling, is in need of restoration.
In the early 1900s, the estate was purchased by the Leslie family, who were known for their love of hunting, turning Mount Irwin into a hub of activity and entertainment in the Tynan area, building stables, kennels and other facilities to support their passion for equestrian sports.
Included as part of the sale is cattle accommodation for 120 cattle, two open silos, cattle handling facilities, concrete yard and offices described as 'derelict'.
The property and range of farm buildings are approached by a tree-lined avenue with a gate lodge and cast iron gates at the entrance.
There is an excellent farm road serving the majority of the adjoining fields and the entire western boundary and part of the eastern boundary are bounded by the Tynan River.
The one-time neo-gothic-romantic country house Tynan Abbey, neighbours the property, having being built around 1750 and renovated in approximately 1815.
Tynan Abbey – an Abbey by name only – was destroyed by an inferno in January 1981.
Sign Up To Our Newsletter