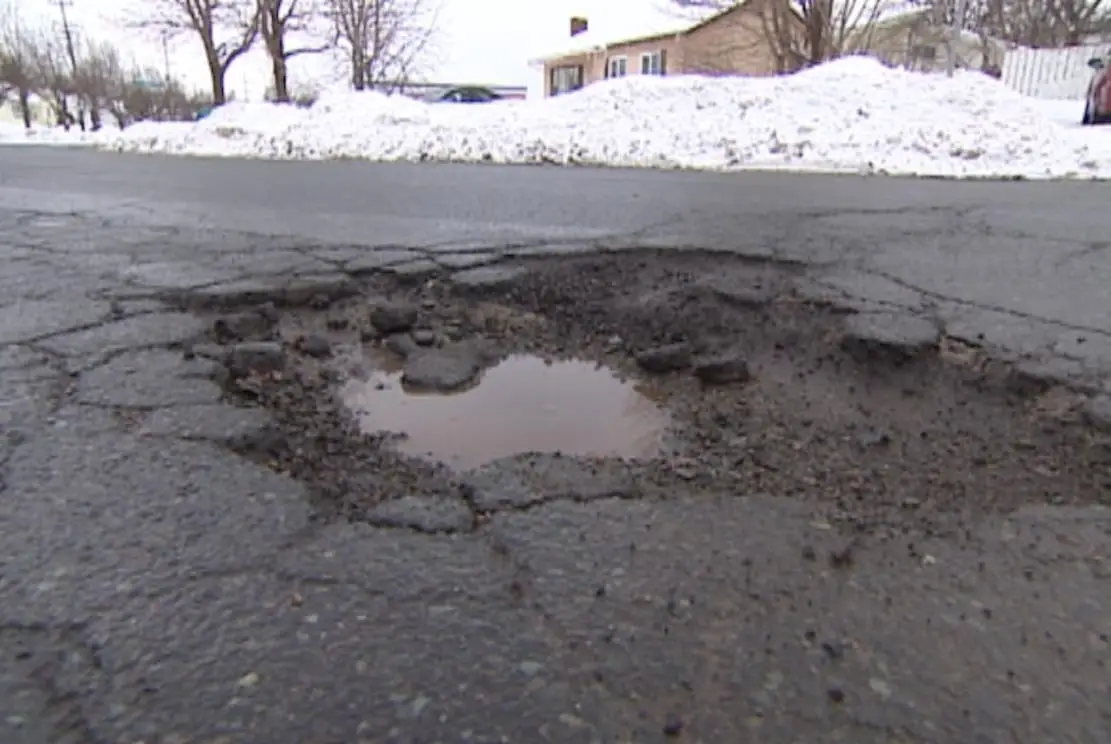 The heavy snowfall has played havoc with the condition of local road surfaces and left them "ten times worse" than before.
And a local councillor has written to the Secretary of State Karen Bradley and Head of Civil Service David Sterling demanding an urgent 'repair fund' to take immediate action.
Thomas O'Hanlon has insisted that even if that money is made available staff could no longer cope with the volume of work required.
The SDLP representative said the situation was getting out of control, and last week everything from minor roads to major trunk roads in an "appalling state".
But now he said: "In the aftermath of this week's snow and sub zero temperatures things are now 10 times worse.
"The road network is crumbling, you risk damaging your car every time you leave the house and this is no exaggeration.
"In the continued absence of a Minister at Stormont we need someone to step in and approve a sizeable investment package for road repairs.  We need a package that will go beyond filling a few potholes here and there, this needs urgent action. 
"External contractors need to be brought in and a widespread programme of repairs commenced. Motorist after motorist is experiencing the same problem, everything from flat tyres, damaged alloys, springs gone to suspensions wrecked. 
"Motorists are facing bills of thousands of pounds and yet the same potholes are lying unrepaired despite being reported regularly for months. The reality is, the longer roads are left unrepaired the more it will cost to repair them.'
"If money was allocated in the morning local teams couldn't cope with the amount of work needed. 
"I have spoken with officials and indeed manual workers within Transport NI who are ashamed of the network.
"These people took great pride in all the improvement works they were involved in but now can't look you in the eye and tell you when a pothole will be fixed or a sign replaced. The place is in an absolute shambles and the condition of local roads is spiralling out of control. 
"It's very worrying and to be honest I see no end in sight unless someone steps up and approves the necessary finance."
Councillor O'Hanlon said he had written to the Secretary of State and Head of Civil Service seeking "an urgent budget for road repairs". 
He added: "I know with their roles they probably don't get far beyond the Knock dual carriageway at Stormont and think our roads aren't that bad and we're exaggerating. We're not. 
"Karen Bradley wouldn't put up with these road conditions in her Parliamentary Constituency of Staffordshire Moorlands so why should we?"
Sign Up To Our Newsletter