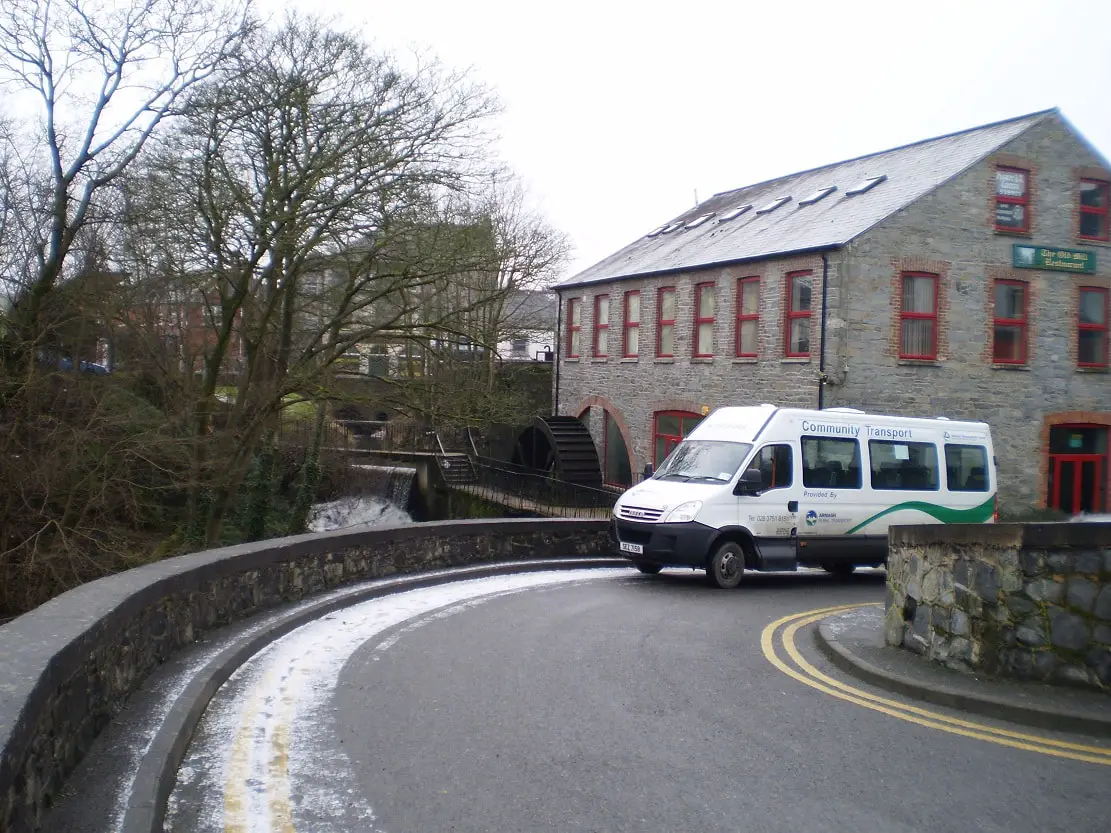 An "urgent meeting" with the man at the helm of the Department of Infrastructure is being sought after it was revealed local community transport providers – who provide a lifeline to vulnerable people in rural areas – could be facing the axe.
Armagh I this week highlighted concerns by Armagh Rural Transport that it could be forced to cease operating due to a lack of funding.
A temporary reprieve had been given to allow it to function until the end of April.
Dial-a-lift community transport services have proven vital across County Armagh and further afield, to help vulnerable people in rural communities access GP appointments and shops.
But there have been no guarantees made by the Department for Infrastructure (DfI) for future funds and concerns have been raised surrounding the future of the service.
Armagh Rural Transport, which covers the area surrounding Armagh city, including Loughgall, Markethill and Tandragee, was set up in 2000 and aims to provide accessible community transport to people who are isolated or who live in rural communities.
The service specifically helps senior citizens and people who have disabilities, who may have difficulty accessing conventional public transport services, and provides community transport to appointments, recreation, shops and also for registered community groups.
Diane Irwin, the Manager of Armagh Rural Transport, told Armagh I this week that underfunding has pushed the service to the brink, with further cuts in funding having the potential to strike the killing blow on what she describes as a "lifeline service".
If ART does not receive further funding, the organisation is likely to close, which will see 10 members of staff lose their jobs.
"We haven't had an increase in our funding since 2015, so every year we run at the same amount of budget," Diane explained.
"In Armagh we get below £95,000, which is our share of the pot. Every year we have to stretch and stretch and stretch. Now we are at breaking point. Our fuel bill this year alone is roughly about £850 a month more than what we're budgeted for and that's just one cost."
Now Newry and Armagh MLA Justin McNulty is seeking action – and answers!
To that end, the SDLP representative is seeking a meeting with the Permanent Secretary of the Department for Infrastructure.
Mr McNulty – speaking after Armagh I highlighted the local group's concerns on Tuesday morning – warned that any threat to the community transport service will isolate vulnerable people in rural areas and will have an adverse impact on families.
He said: "The uncertainty over funding is causing obvious distress to service providers and users, with many people at risk of losing a vital lifeline, while community organisations may have to let staff go or cease operations altogether.
"This service allows people to do everything from attending important medical appointments to socialising in their community and doing their weekly shopping and without it many would have nowhere to turn.
"I highlighted the very real concerns of my constituents with the Permanent Secretary for the Department for Infrastructure, and I have requested an urgent meeting.
"Rural constituents are contacting me, distressed at the prospect that they may be left isolated, unable to get to doctors appointments, or see their social circle.
"I believe that we need to do everything possible to retain this service for the people who depend on it each and every day and we have contacted Stormont departments urging them to work together to find a solution.
"This is yet another example of the harmful impact that Tory austerity and the failure of the Stormont institutions to function is having on the lives of communities here.
"If this service ends, vulnerable people will be left isolated and I dread to think the negative impact it will have on their lives."
Sign Up To Our Newsletter