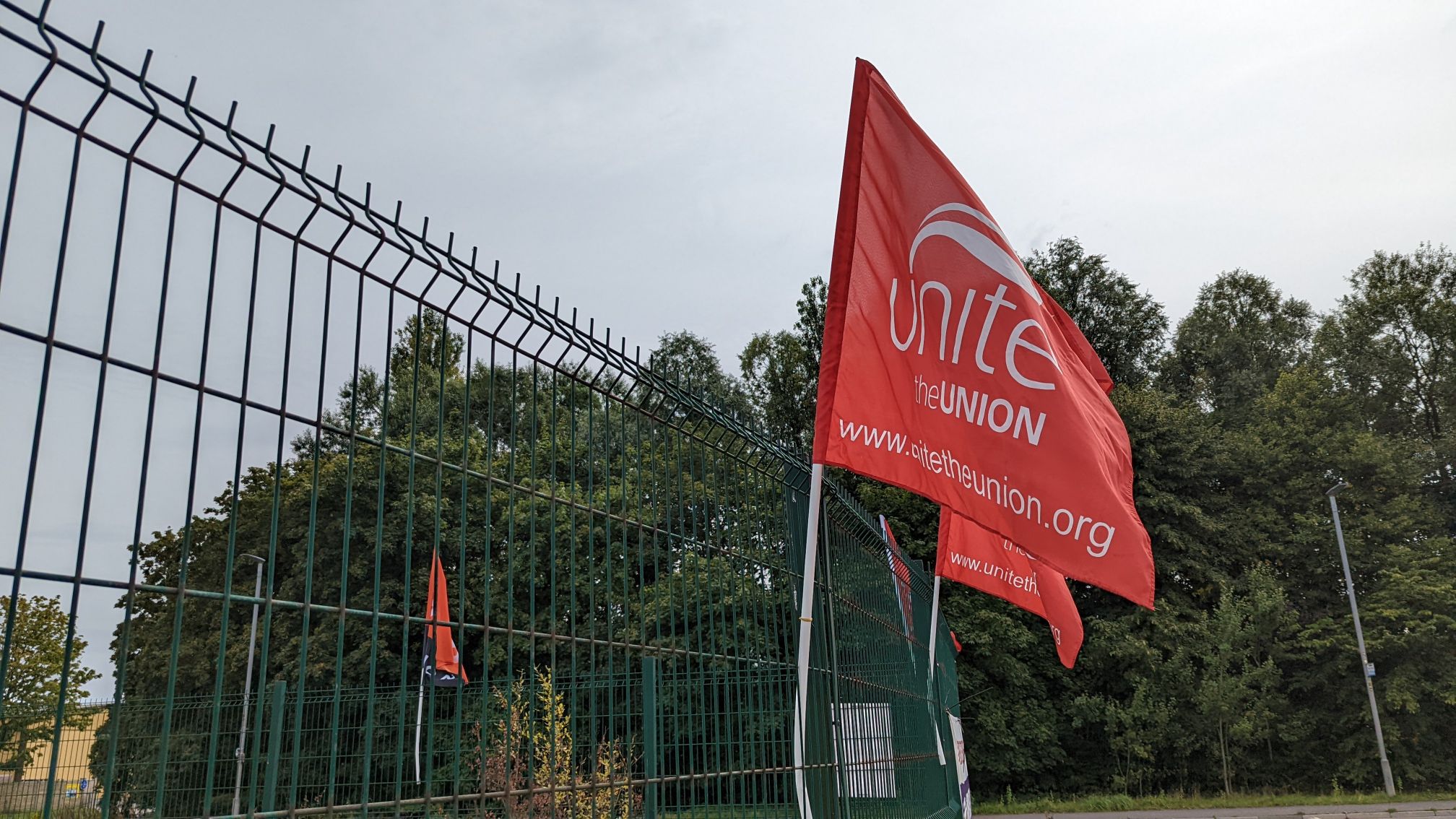 As Unite members employed by the NI Housing Executive enter their ninth week of strike action, the union has hit out at the employer's failure to resolve the dispute, which it says is causing mounting problems for vulnerable tenants.
According to Unite, the strike is having a huge impact on the operations of the NI Housing Executive.
Unite general secretary Sharon Graham called on the employers to move to end the dispute by addressing the workforce pay claim: "The blame for this strike and the mounting backlog of repairs lies firmly at the door of the NI Housing Executive.
"Basic and necessary repairs are not being done and that is the fault of the NI Housing Executive who ought to have resolved this dispute months ago.
"Disputes across NI councils have been resolved where management sensibly negotiated a deal. It is high time that the Housing Executive and the Communities Minister did the same."
Workers have rejected an "insulting" 1.75 percent offer recommended by the National Joint Council.
Read more: Unite survey of striking housing workers exposes 'shocking impact of poverty pay' at NIHE
They are seeking two pay point uplifts and a cost of living payment to avoid a further crunch on their household's incomes.
Talks on Wednesday (October 5) between Unite and NIHE Chief Executive Grania Long collapsed within minutes after she ruled out as "non-negotiable" any increases to pay points or payments, claiming her position had the support of the Communities Department.
Michael Keenan, Unite regional officer added: "If Grania Long was correct in asserting that her 'non-negotiable' stance had the backing of the Communities Department, then Unite is demanding to open up negotiations direct with Minister Hargey.
"We are calling on Deirdre Hargey to meet our members' pay claim, end this dispute and address the mounting safety concerns it is posing to vulnerable housing executive tenants."
Repairs backlog (Figures supplied by Unite)
The current backlog of routine works (including fire door repairs, health and safety test and inspect) has risen to more than 7,300. Of these, 2,700 have had no initial contact with tenants.
In addition, almost 300 disabled tenants are waiting for housing adaptions, including many bath and shower installations and safety railings.
The backlog has also led to an unprecedented volume of rejected work amounting to more than £250,000. These contracts include the fitting of smoke alarms, glazed windows and drain cleaning.
Sign Up To Our Newsletter