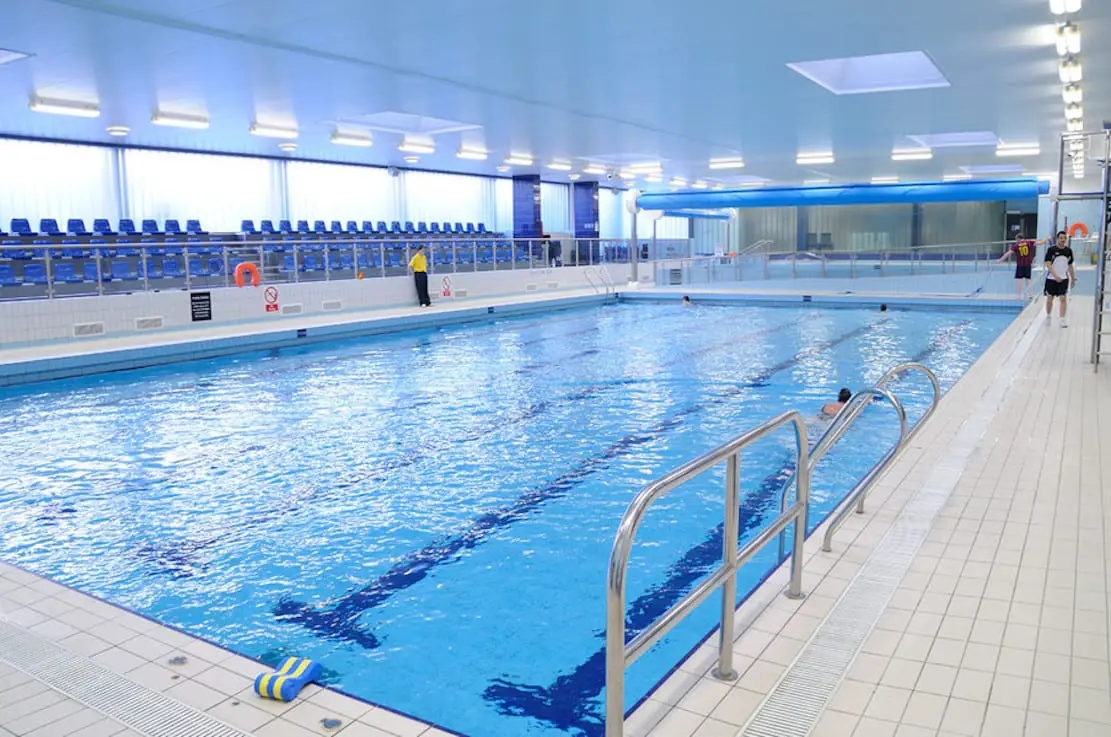 A war of words has bubbled to the surface after a debate to extend concessionary swimming fees created fresh waves across the political divide.
Unionist councillors were told they "should feel ashamed" after refusing to endorse calls to extend free swims to "vulnerable" users in the Armagh City, Banbridge and Craigavon Borough Council area.
It was a move which would have cost £1,600.
But the rhetoric used at the leisure committee meeting left unionists far from enamoured, with one councillor accused of making "offensive" comments and the chief executive asked to investigate the alleged remarks.
With different rules in place across each of the three legacy council areas, the committee was being asked to approve a "consistent charge for concession category users" of council-owned swimming pools.
The debate created ripples of division across party lines.
It was September 2017 that the issue was last looked at and a report was ordered.
All three councils had previously recognised that there are groups of people for whom cost may be a barrier for participating in using leisure facilities.
Each had different arrangements to address this issue and since April 2015, the ABC Council has been moving towards a position of harmonising that approach.
The current charging practices and two options – aimed at bringing about that consistent approach to charging for public swimming – were presented.
Currently in the Armagh legacy council area, both disabled and unemployed people swim for free, but in Banbridge and Craigavon they are charged the concessionary rate of 65 per cent.
The two options were to extend free swimming for both categories to cover Banbridge and Craigavon, in addition to Armagh, where it is in place, or charge concession rate of 65 per cent for all three areas, meaning Armagh ending the practice of free swims for disabled and unemployed.
Providing free swimming at all for both categories would have cost £1,600 a year.
And, based on the 881 who availed of the free swim for disabled and unemployed in Armagh, it was estimated that similar usage levels would bring in £1,688.
Both the DUP and Ulster Unionists backed a proposal for more detail to come back before councillors before agreeing to any change, while Sinn Fein and the SDLP advocated free for both categories across the whole borough.
The Unionist proposal was backed in committee.
However, it was the alleged use of the phrase "all the Christians" by a Sinn Fein councillor, which has led to a complaint being made.
There was an angry backlash during and after the meeting on the contentious issue.
Sinn Fein councillor Catherine Nelson slammed the "rejection by the DUP and UUP" of a "proposal to offer free swims to vulnerable constituents at an annual cost of £1,600".
She added: "A second option to charge a subsidised rate was also rejected.
"The benefits of physical activity, particularly for the most vulnerable in our society – including those with mental health issues – are well known.
"Those who voted against acted under the ruse of needing more information despite a very wholesome report.
"The DUP and UUP councillors who voted against this proposal should feel a real sense of shame having denied free swims to the most vulnerable at such a low cost to this council."
Meanwhile, the DUP has hit back at Sinn Fein and accused the party of making an "attempt to grab a cheap headline".
Group leader Mark Baxter said it was a "ridiculous claim" that the DUP should "feel some sense of shame about asking for more information on a pricing issue", saying it "smacks of early electioneering".
He said: "Our party had requested that we task council officers to bring back more information with regards to free swims for the unemployed. We fully support a concession for disabled swimmers and couldn't have been clearer.
"Our issue arose with regards to handing out free passes to those who are unemployed without fully understanding the ramifications of such a decision.
"Council officers explained we do not have the expertise or resources to means test any customer of the leisure facilities, so our view is that more work is needed to be able to make an informed decision .
"Ironically this comes from a party who pontificate regularly about equality when indeed this very issue poses serious equality questions .
"The DUP will not make unwise and reckless decisions of this nature without understanding the full cost to all of our ratepayers within our borough."
The DUP representative also called on councillor Garath Keating "to reflect on his comments and the manner in which he conducted himself", alleging it was "not befitting of an elected representative".
He claimed councillor Keating had "quite frankly left the chamber aghast by branding all those who disagreed with him in a scoffing tone 'all the Christians'."
Councillor Baxter added: "I would argue this is in breach of the council code of conduct and indeed the chief executive has been asked to investigate the offensive comments."
Sign Up To Our Newsletter