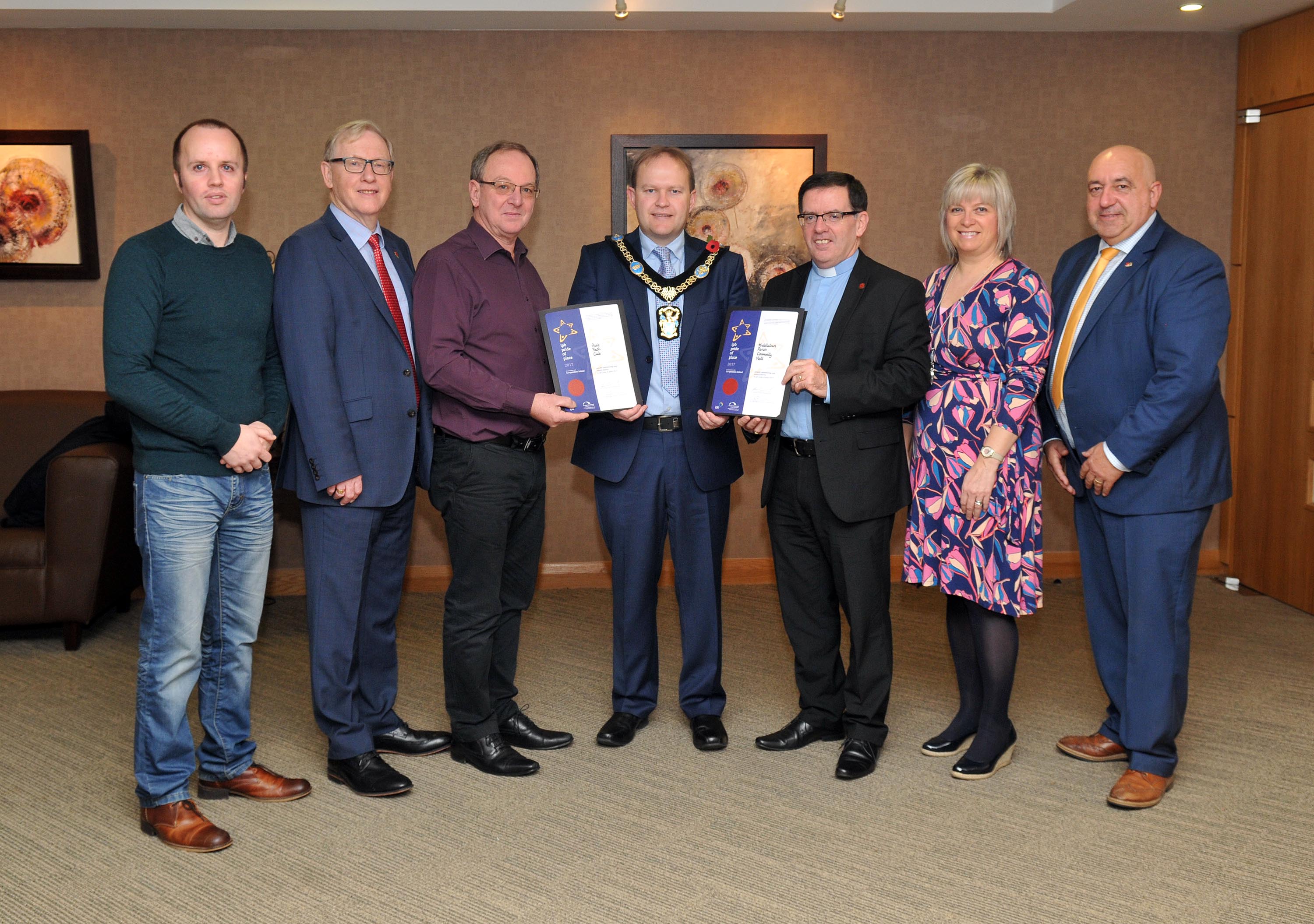 Two local organisations have been nominated for the prestigious IPB Pride of Place Awards.
Oasis Youth Club and Middletown Parish Community Hall have beaten off stiff competition to be selected as this year's nominees.
The all-Ireland competition, in association with Co-operation Ireland, acknowledges the fantastic work being done every day by communities and groups to create civic pride in their area, coming together to shape, change and enjoy all that is good about their area.
With entries for the competition only considered through local councils, Armagh City Banbridge and Craigavon Borough Council invited applications from extraordinary and inspiring groups in the area earlier in the year.
The groups were required to have been involved in the activity for which they are being nominated for at least one year, work in a voluntary capacity and be of benefit to the people and life of the borough.
"The IPB Pride of Place Awards recognises all the hard work volunteers selflessly do on a daily basis.  They show how working together ordinary people can get things done, make a real positive change to their society and help turn where they live into brilliant vibrant communities.
"We are delighted to nominate and support Oasis Youth Club and Middletown Parish Community Hall in representing the borough. They are already winners and we wish them all the best in the upcoming awards ceremony" said Lord Mayor Gareth Wilson.
Groups could enter one of three categories: Population, Theme and Non Population depending on what best applied to their organisation.
Representing the Armagh City, Banbridge and Craigavon Borough in the Population category will be Middletown Parish Community Hall showcasing how they provide and support a wide range of community development opportunities, training or the active recruitment of volunteers while operating borough wide.
Oasis Youth Club will be representing the borough in the Theme Category under the Community Based Youth Initiative demonstrating how they help young people reach their full potential.
Officials from both organisations will join council officers in support of their nomination at the IPB Pride of Place 2017 Awards ceremony at Mount Errigal Hotel, Letterkenny, Co Donegal, on Saturday, December 2.
Sign Up To Our Newsletter