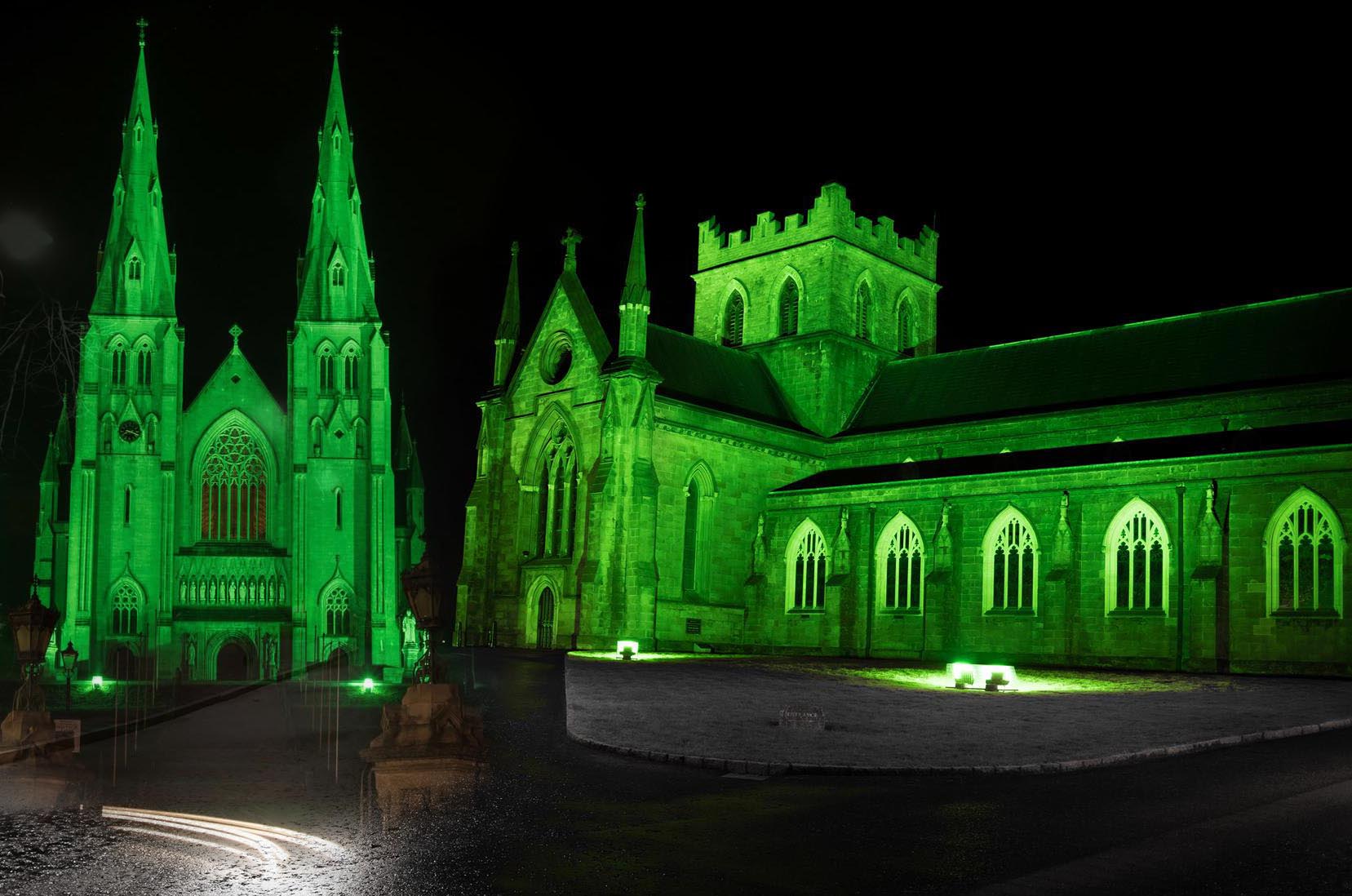 A London-based television producer has called on Armagh's two cathedrals to feature on a new TV show which has just been launched to fantastic acclaim.
The first episode of 'Britain's Great Cathedrals' aired on Channel 5 last night (Friday).
And the reaction on social media was superb.
Host Sir Tony Robinson explores the history and architecture of some of the most stunning cathedrals ever built.
The legendary TV presenter, who also starred as Baldrick in the classic sitcom Blackadder, has been blown away by the reaction after the first episode – featuring York Minster – was screened.
And he has called on suggestions for other Cathedrals which he should feature in the show if a second series is commissioned – which it undoubtedly will be!
He took to social media for ideas, tweeting: "If the twitter reaction is anything to go by, Great Cathedrals on Channel 5 is going down really well. Winchester, Salisbury, Durham, Canterbury and Liverpool to go, but if we get commissioned to do a second series, where do we go next, and why????"
Lisa Osborne has a cunning plan to get Armagh on the bill!
The London-based TV producer – who has produced top screen drama including Jericho, Mapp & Lucia, Quirke, and period shows like The Mystery of Edwin Drood and Little Dorrit – is placing Armagh firmly on Tony Robinson's view!
Responding to the host's call for new locations, she has tonight urged him to visit Armagh.
And her reasons are a no-brainer as far as we are concerned!
How could be resist, as Lisa puts it, "The ecclesiastical capital of Ireland with not one but TWO beautiful cathedrals – both dedicated to St Patrick… Aeons of history between the two AND "the ashes of Brian Boru"!
With the idea firmly on his radar, let's hope a second series is on the cards!
If the people of Armagh join in the social media call, sure he'll not be able to say 'no'!
And of course it won't be his first time in Armagh, having visited the Navan Fort in the mid-1990s for a special Time Team episode!
Tweet @Tony_Robinson and let's make this happen – Armagh's two St Patrick's Cathedrals would make for a great TV double act!
Got to be @ArmaghI – the ecclesiastical capital of Ireland with not one but TWO beautiful cathedrals – both dedicated to St Patrick… Aeons of history between the two AND "the ashes of Brian Boru"! pic.twitter.com/L8Xla6orDm

— Lisa Osborne (@osb03) March 31, 2018
Sign Up To Our Newsletter