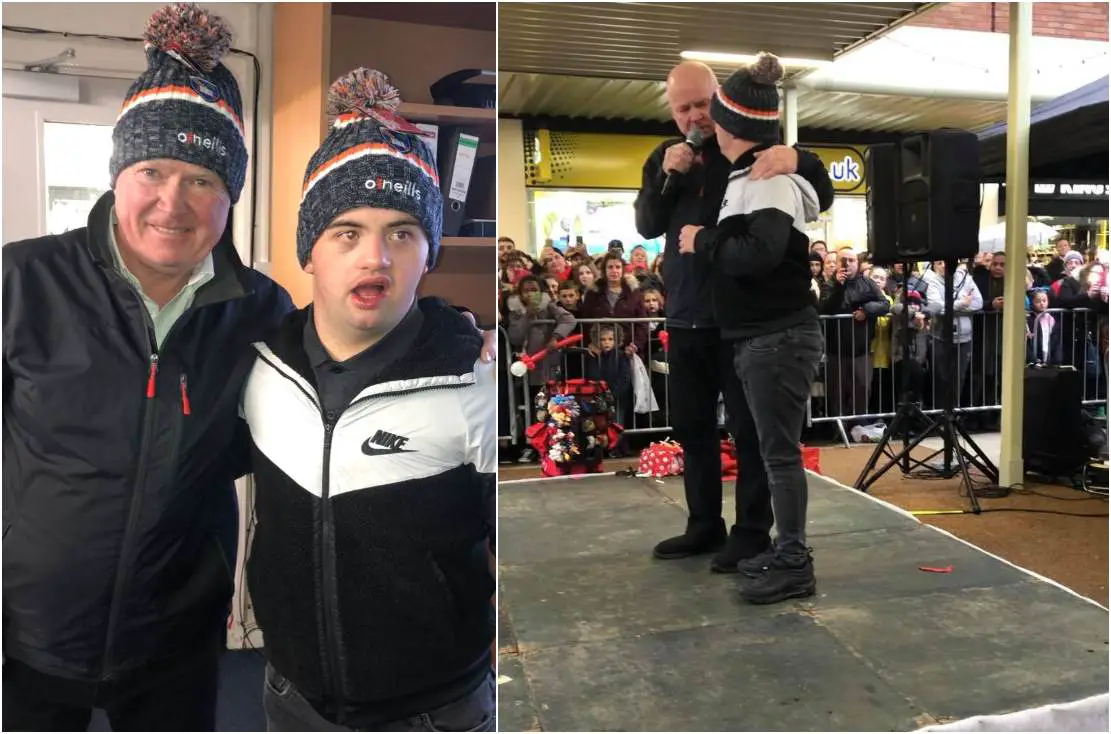 They always say you should never meet your hero but one Co. Armagh man has done just that and the dream come true could not have gone any better.
When Tullysaran man, Matthew McCreesh found out that EastEnder's star Phil Mitchell (real name Steve McFadden) was attending Birmingham shopping centre for their annual Christmas light switch on, it was an opportunity he couldn't miss.
His family whisked an email off to the organisers in hope of a Christmas miracle.
And miracles do happen; Matthew got to meet his long-time hero and his reaction was priceless.
It did not stop there either as the young man, who plays for O'Connells GAC, was invited onto the stage to join Steve.
Matthew presented his hero with a special gift following the invite – an Armagh GAA bobble hat.
Steve proudly wore the hat as he posed for photos, and so thankful for the gift he had received the soap star commented he would be bringing it with him on a skiing trip in January.
This really was a dream comes true and it puts that old phrase to bed; some times your heroes can live up to your expectations.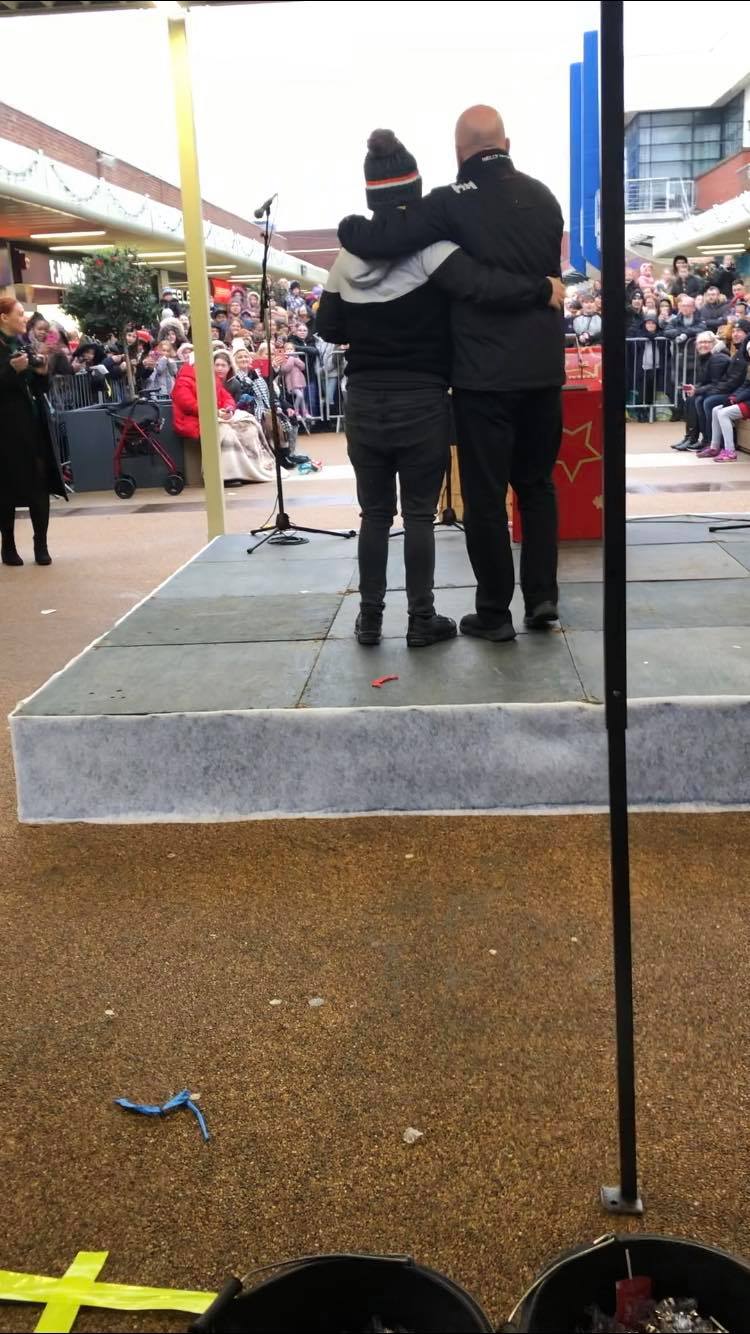 Sign Up To Our Newsletter