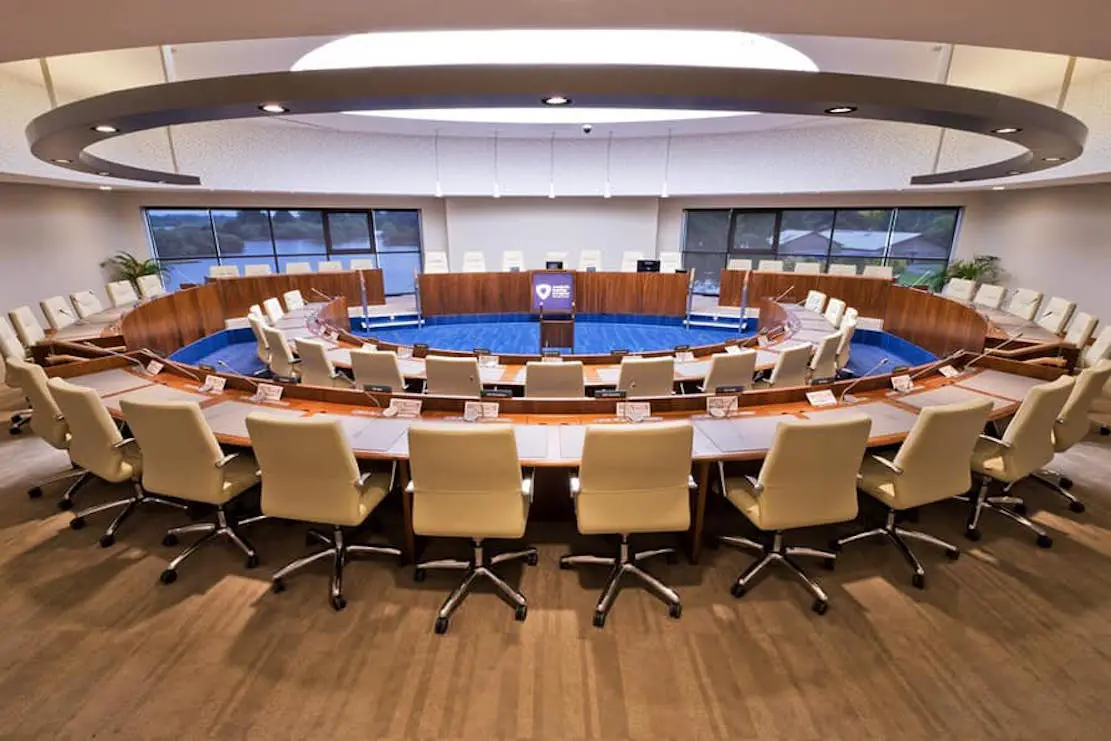 Armagh City, Banbridge and Craigavon Borough Council has voted against holding a civic reception for the Armagh Camogie team who won the junior All-Ireland final but chose to celebrate by singing a pro-IRA song.
Following the team's historic victory against Cavan, which secured the county's first All-Ireland Camogie title since 1993, footage emerged appearing to show some of the players chanting "Ooh ah, up the 'RA".
After widespread criticism, the Armagh Camogie Board issued an apology.
"Further to the Armagh dressing room celebrations following their victory in the All-Ireland Premier Junior Camogie Championship final on Saturday, December 5th, Armagh Camogie Board wish to state that it was never the intention to offend or upset anyone," said the statement.
"On behalf of Armagh Camogie we sincerely and deeply regret any offence caused as a result of this incident."
The proposal for Council to hold a civic reception to recognise the team's achievement was tabled by the SDLP and Sinn Fein.
However, at the start of Council's December meeting, Councillor Paul Berry said he was against such a proposal.
Describing the sporting achievement as "tremendous" Councillor Berry said the chanting that followed made it, in his opinion, a "complete disaster for all involved".
"It is very sad to see young girls at this type of behaviour and as such, I don't think it would be befitting of Council to support it," said Councillor Berry
"I propose that in light of this behaviour, the reception does not go ahead, it is an insult to victims and such an event should not be held by Council in our civic society."
DUP group leader, Councillor Mark Baxter seconded the proposal and acknowledged the girls deserve for their "fantastic win" but said their post match activities tainted the result.
"It has to be noted that any glorification of terrorism in any form can't be tolerated," said Councillor Baxter.
"It was a great victory but they really let themselves and Armagh Camogie down.
"I think recognising this in the way we normally would have, would send out a very bad message from this Council, essentially condoning this type of behaviour."
Ulster Unionist Party councillor, Sam Nicholson, congratulated the girls on their sporting performance but said he was on record as being "deeply disappointed by these actions".
"We have to recognise there was an apology but it does fall short," said Councillor Nicholson.
"It does not really deal with why it was done and fails to condemn the glorification of terrorism. My party is on record in this chamber as being totally against this.
"If we don't get away from this type of behaviour we are on a bad trajectory as a country.
"Regretfully, I can't support this request, I don't think the issue has been dealt with. Victims from both sides feel aggrieved and what should have been a celebration has turned sour.
"It is a great achievement but has been totally blackened by these actions."
Sinn Fein group leader, Councillor Liam Mackle sought clarity as to whether Council's permission was required for the Lord Mayor to host the event and claimed Councillor Berry said "'up the RA' far more times than any wee girl."
Councillor Baxter said he was of the understanding as the request came through Council, it is official council business but said that Lord Mayor has his own budget and is entitled to do what he sees fit with it.
SDLP group leader Thomas O'Hanlon said he would like to congratulate those who did "both their families and their community proud" and refused to be "distracted by other comments".
Alliance Party group leader, Councillor Eoin Tennyson said he was "disappointed and shocked" by the post match footage and attempted to make another proposal but the Lord Mayor, Councillor Kevin Savage, said Councillor Berry's proposal would be dealt with first.
Councillor Keating said it was a brilliant sporting achievement and highlighted the need to encourage "female participation in sport in this borough".
Councillor Berry's proposal was then put to a vote with the DUP, UUP and Councillor Berry all in favour of not holding the civic reception.
The SDLP and Sinn Fein councillors present voted against the proposal while the Alliance Party representatives abstained.
As such the proposal was adopted by Council with 22 members in favour, 15 against and three councillors abstaining.
Speaking after the meeting, Armagh Sinn Féin Councillor Bróna Haughey said Council's refusal the achievement of the All Ireland winning Armagh Camogie team was "shameful".
"The recognition was to honour the sporting achievement by this team and their mentors," said Councillor Haughey.
"Those involved in promoting the game of Camogie in Armagh have worked tirelessly to develop the game throughout the region.
"Many hundreds of young girls and women are involved through the promotion of this sport by the local schools and clubs. They are working to better their players not only in skills but physically, mentally and emotionally.
"Unionist political representatives, all be it aided and abetted by the 'abstaining' Alliance Party, have allowed their hostility towards anything perceived as Irish sport or Irish culture to be celebrated or recognised. It is a hugely disappointing action."
Sign Up To Our Newsletter