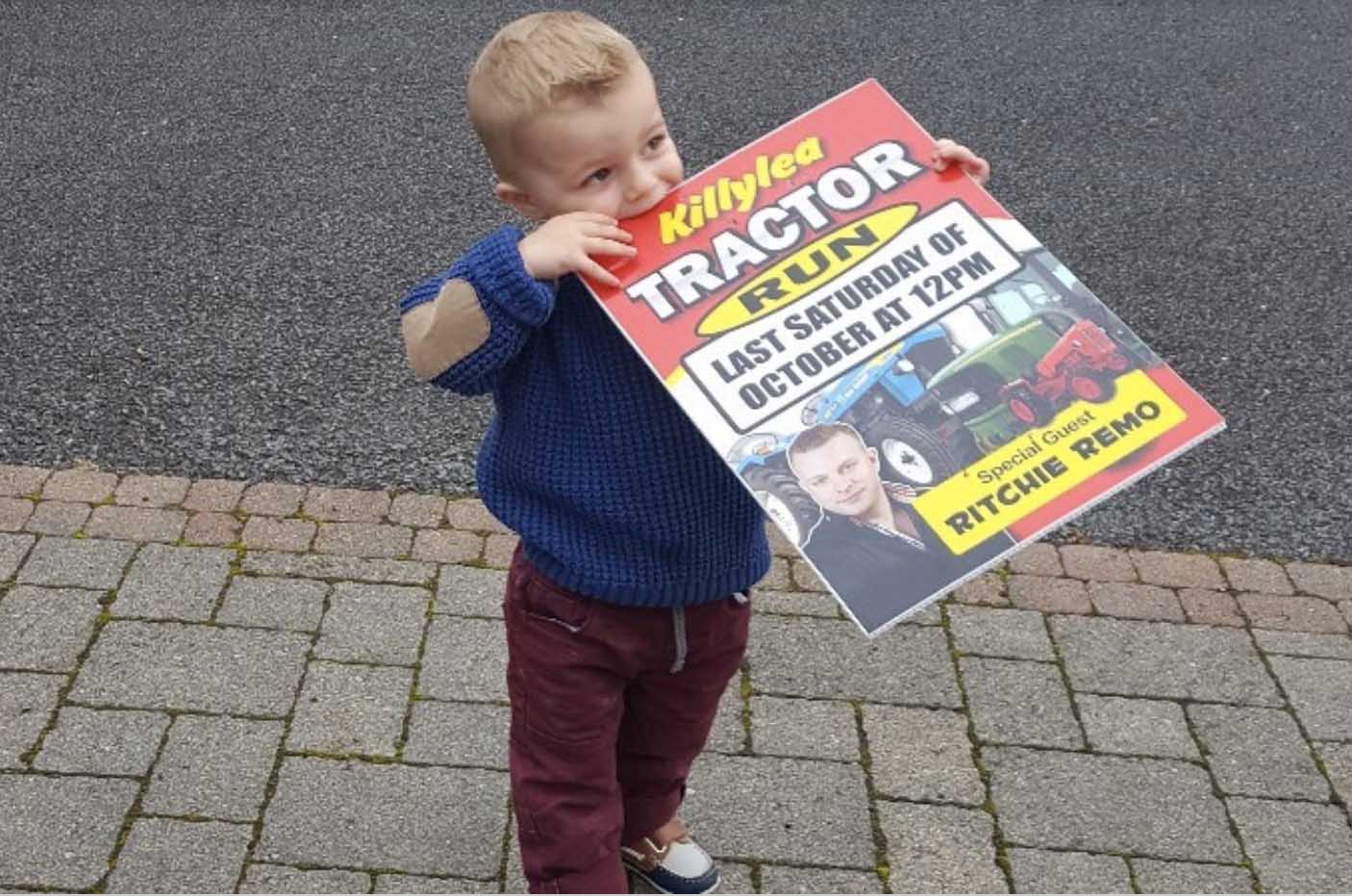 A community has rallied behind a fundraising group after unscrupulous con artists made off with £1,200 meant for charity.
Money raised by the people responsible for the annual Killylea Tractor Run was meant to go towards three separate charities: the Northern Ireland Air Ambulance; Children's Heartbeat Trust; and the Northern Ireland Children's Hospice.
However, a fake email account pertaining to be from the Air Ambulance requested a bank transfer "as they were in need of funds" was sent to the group.
The £1,200 – one third of the funds raised – was inadvertently sent to a bank account belonging to someone not associated to the fundraising committee, or indeed the charity itself.
Since Armagh I first reported the deceit on Thursday night, the community response has been fantastic.
A Just Giving page has been set up by one of the organisers, Joanne Hale, in a bid to help re-coup the £1,200 and already, in less than 24 hours, they have raised almost £900.
And a special word of thanks to Sean Maguire of Orchard Brickwork, who donated £600 – a wonderful and benevolent gesture that shows the true spirit of the community.
Posting on the Just Giving, Joanne, said: "We are deeply devastated and heartbroken to announce we have been the victims of fraud.
"Our emails were hacked and some individual has fraudulently taken £1,200. "This funding was meant for the our charities.
"The PSNI and bank are currently investigating this. We hope to get the funds returned but if not, we promise to make it our aim to raise this back and more if possible.
"We are truly sorry to anyone that donated money."
Speaking to Armagh I, Joanne expressed her extreme gratitude to everyone who have sent kind words of support and donated to the page.
"The support has been amazing. Barry Doyle (Farmer Dan) has even offered to play to free at a concert to raise funds. We haven't firmed up any dates yet but it has been a real community effort."
The Lord Mayor, Gareth Wilson – who chose the NI Air Ambulance as one of his charities – says he is outraged at those responsible for a despicable act.
"A lot of hard work went in planning and organising the tractor run charity event, which is now in its fourth year," said Mr Wilson.
"I have nothing but contempt for those who diverted much needed donations away from these legitimate charities.
"Whilst this scam has had a devastating effect on all those involved – event organisers, charities and the public who donated – we should not let these unscrupulous individuals deter us from holding future fundraising events or overshadow the good work that has been undertaken to date to keep these charities afloat so that they can continue to deliver vital services to those in need.
"I would encourage everyone, not just the vulnerable among us, to be extremely vigilant when responding to emails asking for money or transferring funds online because scams are continually evolving and becoming increasingly sophisticated."
To donate, please visit the Just Giving page here.
Sign Up To Our Newsletter