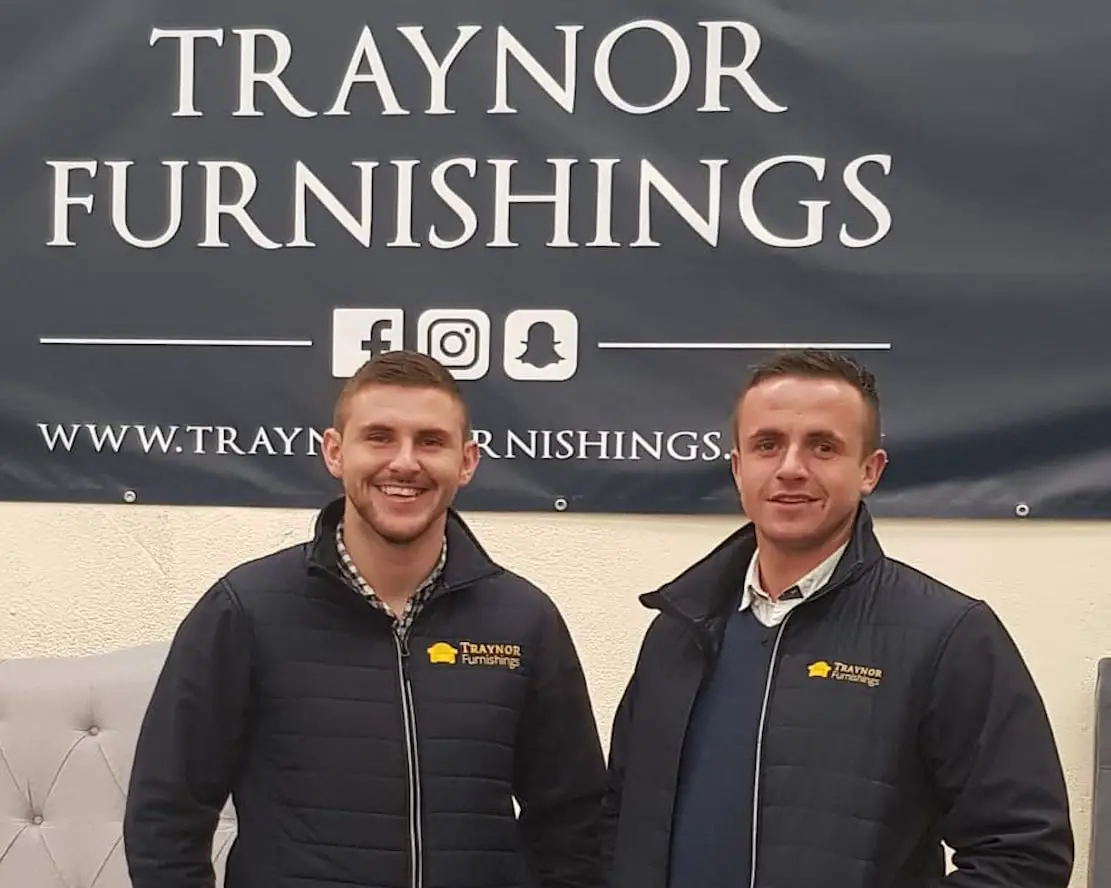 A Co. Armagh company which began with two brothers selling furniture out of a shed at the family home just four years ago has now opened its second store.
Traynor Furnishings began in humble surroundings by brothers Jason and Gary Traynor, but last month the pair
opened up their second premises in Dungannon.
Speaking to the Armagh I Jason (pictured left) explained: "We started in June 2014 selling beds and mattresses out of a shed, then in October 2015 we opened our first store in Armagh.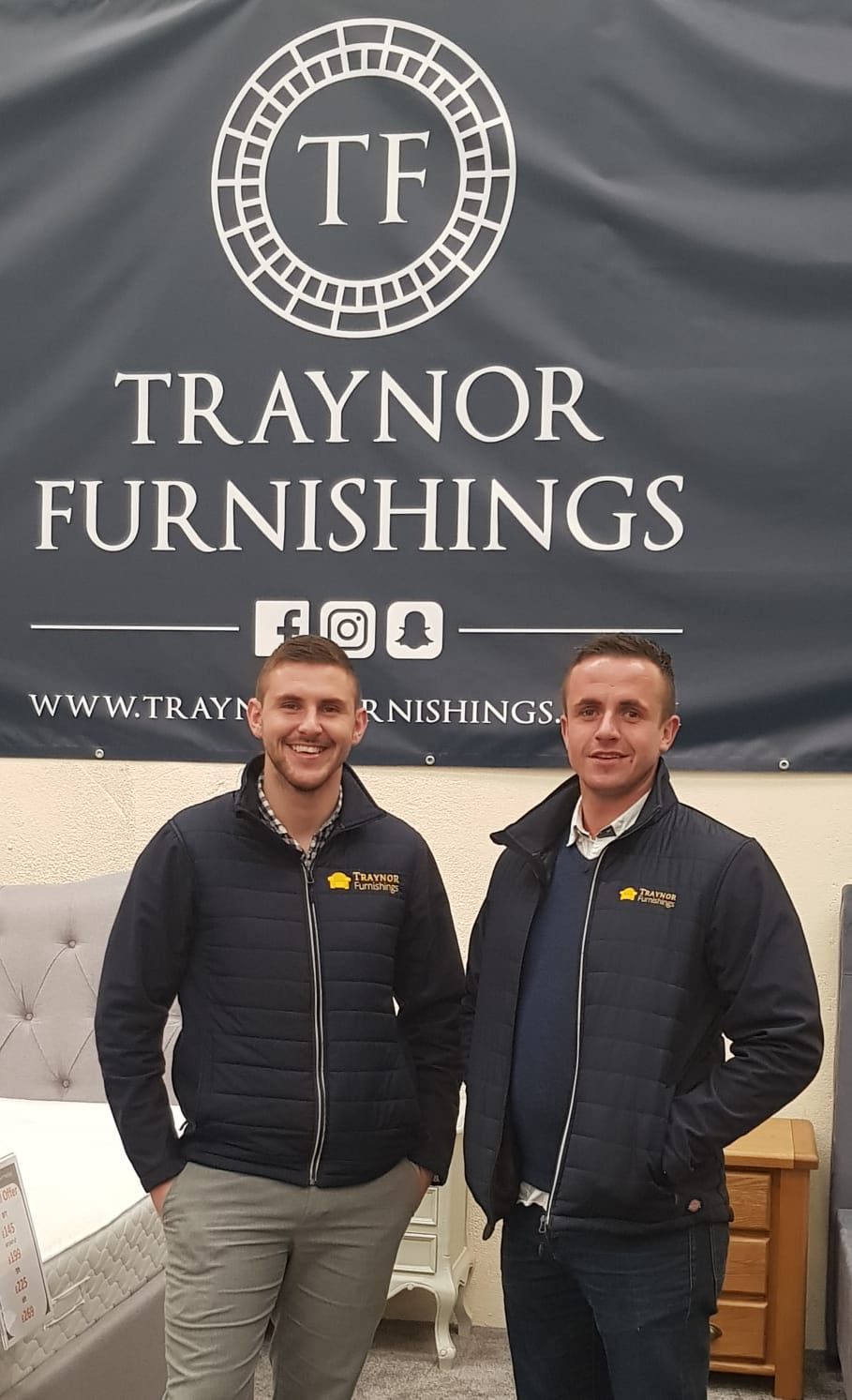 "That shop has now moved to a bigger premises within Armagh Shopping Centre and last month we opened up in Dungannon."
The new store is situated on Union Place in Dungannon, and boasts 7,500sq ft with plenty on offer, from beds and sofas, to dining ranges and home accessories.
Talking of the quality of stock available, Jason added: "Most of our furniture is either handmade in the UK or is sourced from a reputable supplier within the UK.
"We are always updating our stock to keep up with the latest home trends and colour schemes and showcase our new arrivals regularly on our Facebook, snapchat and Instagram pages."
He also believes this is only the start for the local company with the Armagh man having hopes to open even more stores in the future.
"Now that we have opened our second store we know exactly what's involved, a lot of hard work and long shifts," said Jason. "But it doesn't put us off expanding in the future. If anything, seeing the stores both up and running smoothly has encouraged us to keep looking for potential future stores."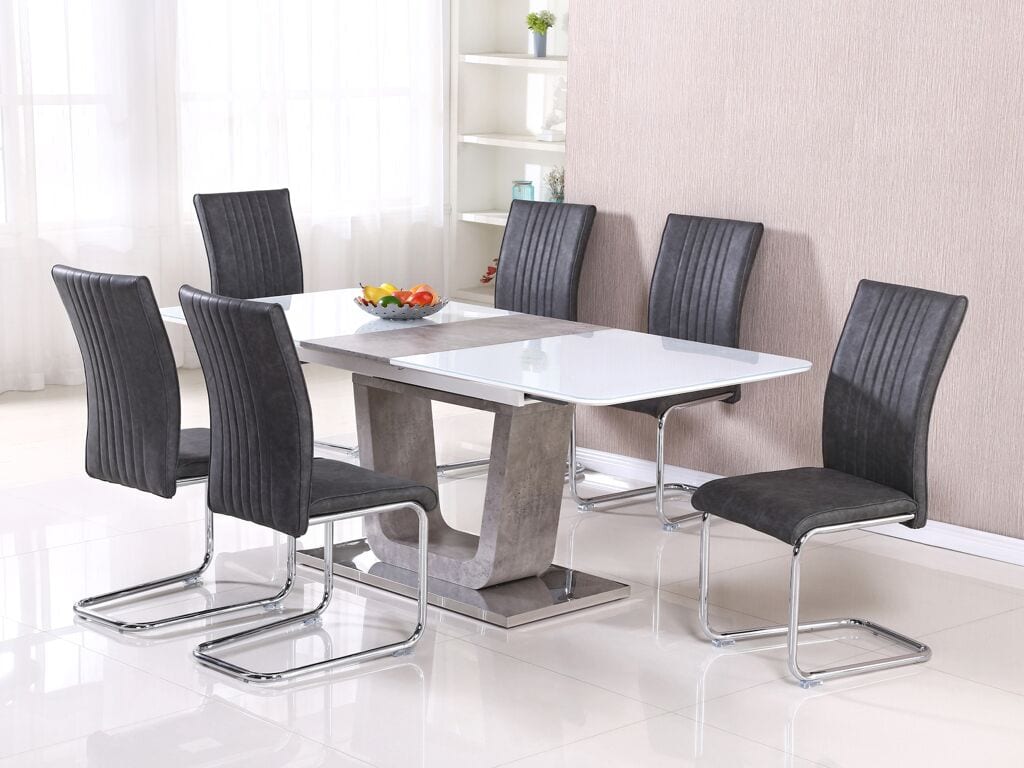 With this venture, the company have also established a new website, which will display updates on new stock and sales, on a regular basis, so you can shop from the comfort of your own home.
They also offer a no hassle delivery service that covers the whole of Ireland and a range of payment options to take the stress out of furniture shopping.
To mark the successful opening of their second store Traynor Furnishings are putting a £1,000 voucher up for grabs for one lucky winner, which can be used in either of the Traynor Furnishing stores.
Jason told readers to check out the company's Facebook page for the chance to win £1,000 to spend in store on whatever they choose.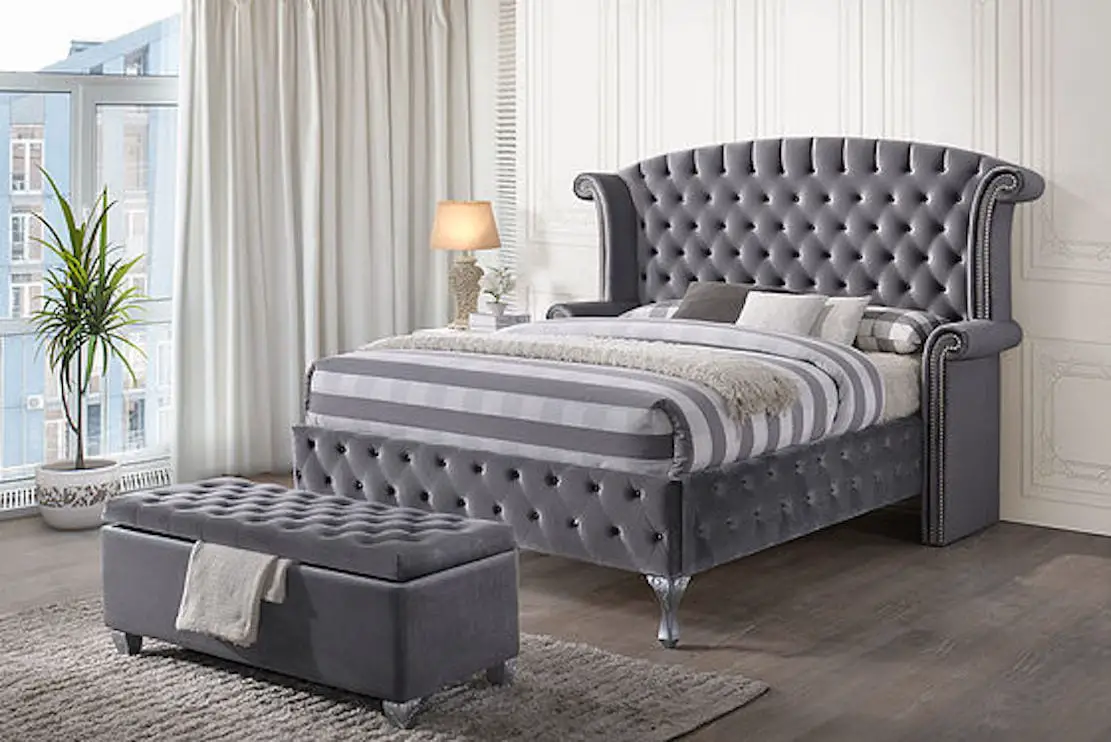 Traynor Furnishings launched their Autumn sale on Friday, so head online or in store for some fantastic offers.
You can also keep up to date with new stock or sales on their website http://www.traynorfurnishings.co.uk/about
Along with following the company on Facebook, Snapchat and Instagram.
Facebook – Traynor Furnishings; Snapchat – tfurnishings; Instagram – @traynorfurnishings
Sign Up To Our Newsletter