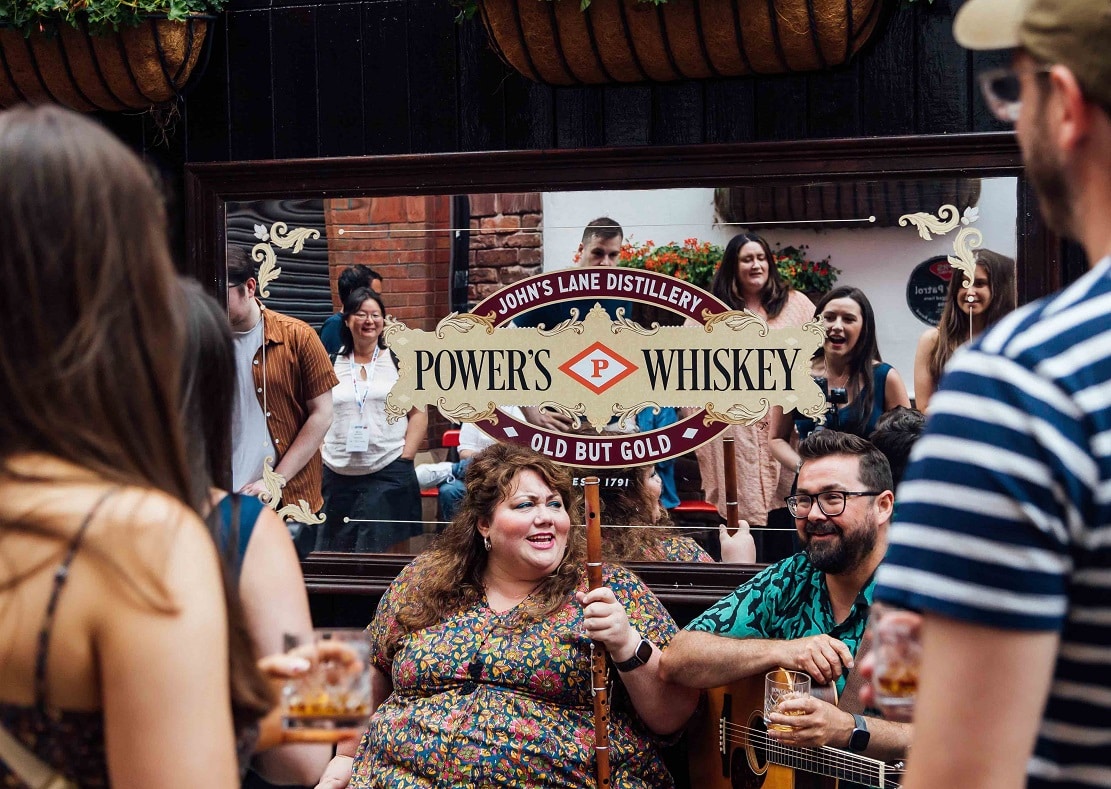 Top trad musicians from Armagh and Dungannon have taken part in pop-up sessions in Belfast, much to the delight of pub-goers.
Armagh-born Ríoghnach Connolly, BBC Radio 2 Folk Singer of the Year 2019 and 2020, was joined by Ellis Davies on guitar, as the Flash Trad performances got under way outside The Duke of York.
The pair, who have played together for nearly 20 years – as long as long as they have been a couple – have graced stages around the world, as far away as Brazil and Singapore, performing and recording together under Ríoghnach's name, and in folk-group Honeyfeet.
Ríoghnach, who comes from a long line of traditional and folk singers on both sides of her family, also performs in the more traditional form with Stuart McCallum as The Breath.
Joining the duo on the Friday night line-up was third generation trad and folk singer/songwriter Niall Hanna, from Derrytresk in Co Tyrone, who was accompanied by his wife, Rachel McGarrity on fiddle, and Stephen Loughran on flute.
Niall was immersed in traditional singing at a very young age when he began to learn from the singing of his late grandfather, Geordie Hanna. Since then, he has combined the traditional style of singing with his guitar playing and has performed across Ireland, the UK, Europe and Australia.
In 2011, Niall along with his brother Ciaran, fiddle player Niall Murphy and Bodhran player Eamon Rooney formed the young trad group Reel It In. All four musicians  had met as pupils at the Armagh Pipers Club. The band combined lively sets with Niall's traditional ballads and began to perform across Ireland and in Europe. They were later joined by keyboard player Enda Rafferty.
Niall burst onto the Irish folk scene with the release of his first solo album of songs 'Autumn Winds' in 2018.  The title track 'Autumn Winds' was nominated for Best Original Track at the RTE Folk Awards in October 2018. He also received a nomination for Best Emerging Folk Artist.
On Saturday, the Flash Trad tour continued, with Niall (guitar and vocals), Rachel (fiddle) and Paddy McGrandles (flute), popping up again for surprise performances at The Deer's Head and White's Tavern.
The surprise trad sessions are part of a new 'Old But Gold' campaign by Powers Irish Whiskey. The campaign aims to shine a light on local trailblazers, and highlight the value of lived experience that comes with age.
Sign Up To Our Newsletter