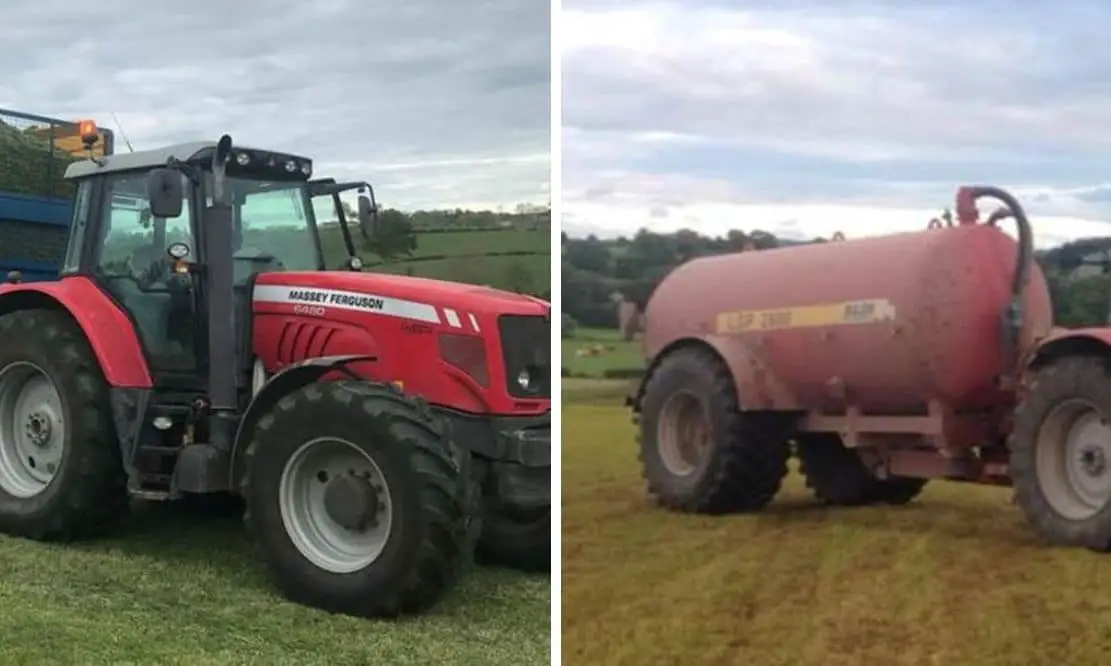 A tractor and slurry tank stolen in Armagh earlier this week have been located in Co Monaghan.
The Massey Ferguson and Major slurry tanker were taken from a farm on the Loughgall Road area of the city on Monday night / Tuesday morning.
They were located located this weekend in Castleblayney – just a few miles over the border – by An Garda Síochána.
The PSNI has thanked the community for their help in locating the stolen machinery.
It follows on from the recovery of a stolen tractor and slurry tanker in Keady.
The John Deere 7530 tractor and  Conor slurry tanker were reported stolen from a farm in Co Kerry last Sunday night, January 8.
An Garda Síochána spokesperson said: "Gardaí and PSNI officers conducted a joint investigation on both sides of the border, resulting in the recovery of the stolen vehicle in Co. Armagh.
"The investigation into this incident remains ongoing at this time and Gardaí continue to liaise with PSNI officers."
Sign up to our newsletter here.
Got a news story, get in touch with us via email here. Or you can submit a tip-off anonymously here.
Sign Up To Our Newsletter