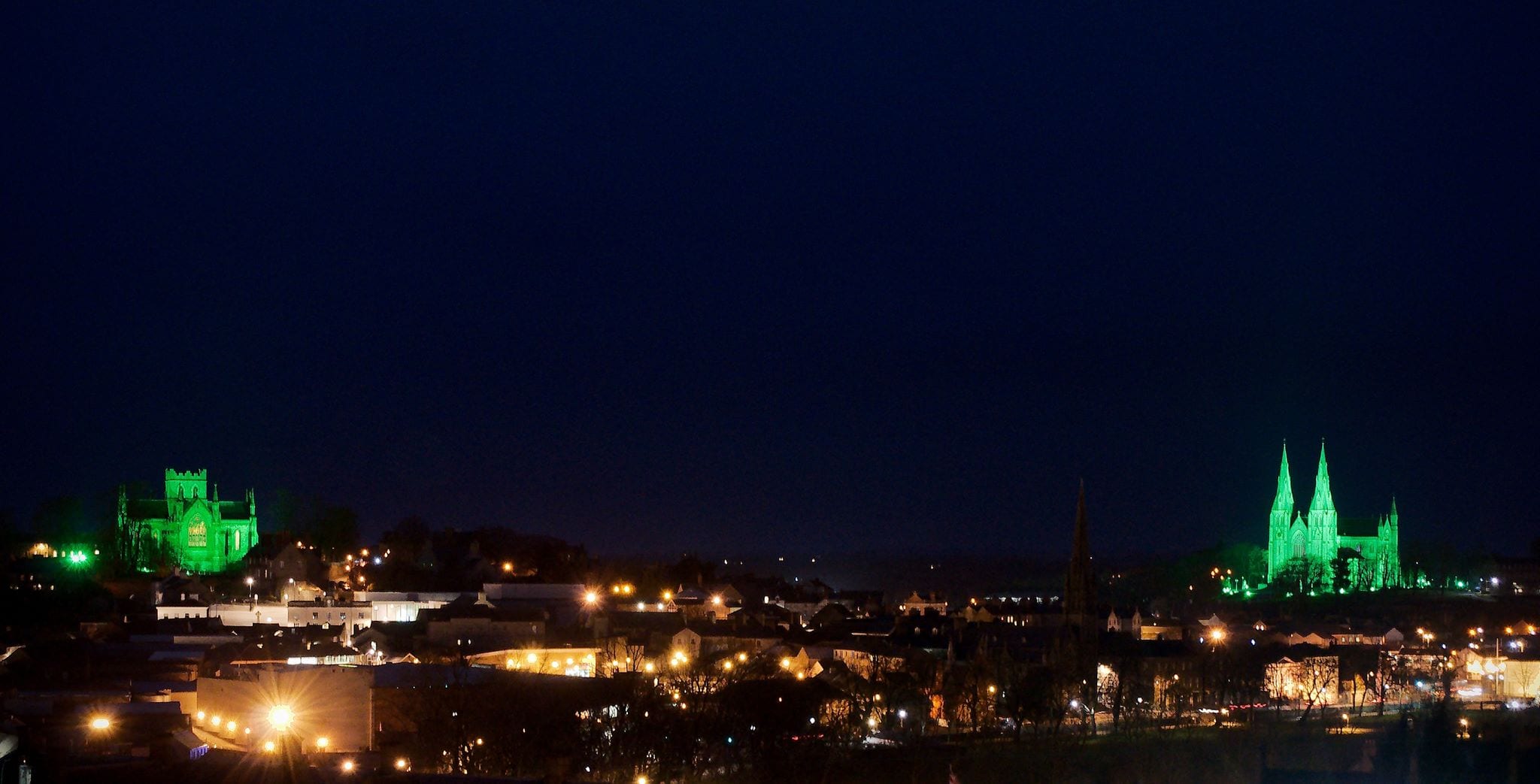 A cross-community torchlight procession will usher in St Patrick's Day in Armagh.
Both St Patrick's Church of Ireland and St Patrick's Roman Catholic Cathedral will once again be lit up in green in celebration of the Patron Saint for whom they are named.
The heads of both churches will lead an event tomorrow (Thursday) evening.
Beginning at the Church of Ireland Cathedral at 9pm, Archbishop Richard Clarke will lead in prayer.
He will then guide those present to St Patrick's RC Cathedral, where Archbishop Eamon Martin will welcome all.
The event is being described as a "symbolic expression of the unity of the churches" and "a reflection of St Patrick's own journey of uniting the Irish people with Christianity".
Light refreshments will be served in the Synod Hall afterwards and all are welcome to come along.

Sign Up To Our Newsletter