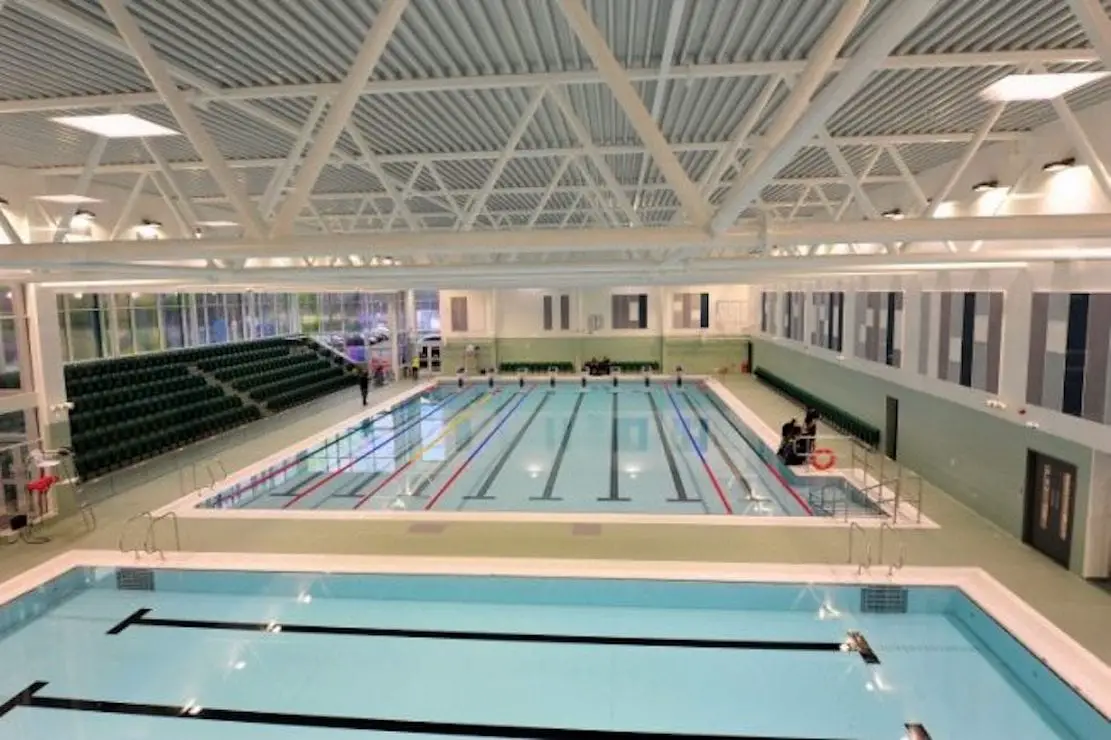 A decision on the location of a new sports and leisure centre in Armagh City – at a cost of up to £30 million – will be taken early in the New Year, Armagh I can reveal.
There has been considerable movement ongoing behind the scenes to make the new state-of-the-art venue – which is going under the umbrella of the Armagh Sport and Leisure project – become a reality.
Just last week, Armagh City, Banbridge and Craigavon Borough Council's leisure committee recommended approving additional expenditure of £13,270 to carry out a number of additional studies which have proven necessary as a business case nears completion.
It is understood that a huge site at Mullinure remains the favoured option although this has still to be finalised, but that will happen in the not-too-distant future.
A council spokesperson told Armagh I: "Council will be asked to make an in principle decision early next year about the size, scale and location for the Armagh Sport and Leisure project.
"Work is progressing and the council is actively engaging with a range of stakeholders to provide new indoor and outdoor sport and leisure facilities in Armagh."
A board to oversee the project was established a year ago.
Public consultation has also been taking place with local sports clubs and other interested parties.
Last year council also went out to tender to find professional consultants to complete an outline business plan for the facility, which would replace the Orchard Leisure Centre. V4 was awarded the contract.
It was in 2009 that the former Armagh City and District Council completed the refurbishment of the Orchard Leisure Centre with a 10 year life expectancy, recognising that the current site and building has many limitations, including location, limited car parking and outdated plant.
A condition survey recommended a conservative investment of around £2.5m in the building in 2019 to remain operational.
Even allowing for this investment, annual and ongoing maintenance costs are growing and will continue to do so.
A report to committee highlighted need, stating: "The future of leisure provision within Armagh City and beyond needs to be planned for in the context of the future life of the Orchard Leisure Centre but also recognising the needs identified through a comprehensive consultation exercise carried out in 2013/14 as part of the developing the Education and Leisure Masterplan for the Armagh area."
It was decided a new venue was needed, instead of 'throwing good money after bad', so to speak.
Council officers and councillors have visited a number of sites in Northern Ireland to see what could be incorporated into the development.
A comprehensive list of sites was also drawn up and a 'priority criterion' was established.
A shortlist was created and, based on size, availability and planning, a potential site has been identified.
As part of this process, all public landowners have been spoken with at an early stage to establish interest and support for the Armagh Sport and Leisure project and to identify any possible restrictions.
As the leisure committee was informed, an outline business case is almost now complete, and a number of requirements outside the council's remit still need to be looked at.
These include a floodlighting study – in relation to the Planetarium and the environment – an outline traffic study, topographical survey – which would be done by drone – and land and property and legal searches.
These will now be carried out 'in tandem' with the conclusion of the business case.
Final confirmation of a the actual site and costs, among other things, should now be revealed early in 2018 and pave the way for a new future for sporting and leisure provision for Armagh City and beyond.
*Main image for illustration purposes only.
Sign Up To Our Newsletter