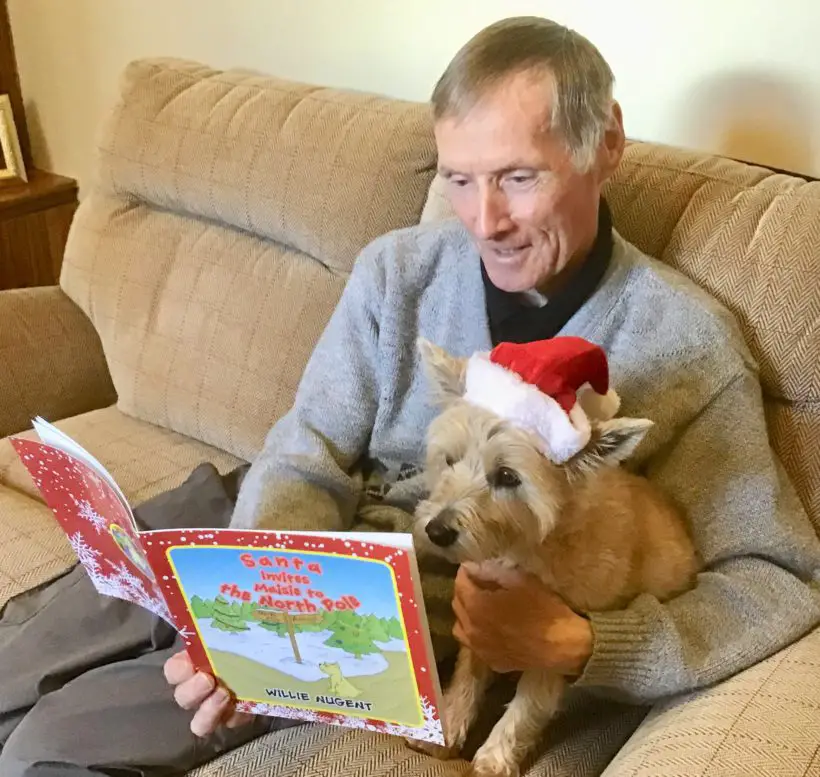 It has become as traditional a part of Christmas as the festive tree or mince pies!
And just like them it cannot help but lift the spirits and put us in a good mood!
And let's face it, after all 2020 has thrown at us we certainly need that.
Yes indeed, folks, Armagh's champion fundraiser Willie Nugent has done it again.
After the success of his Christmas book last year, 'The Wee Dog that Saved Christmas in Armagh', Willie has written a follow-up story this year entitled 'Santa Invites Maisie to the North Pole'.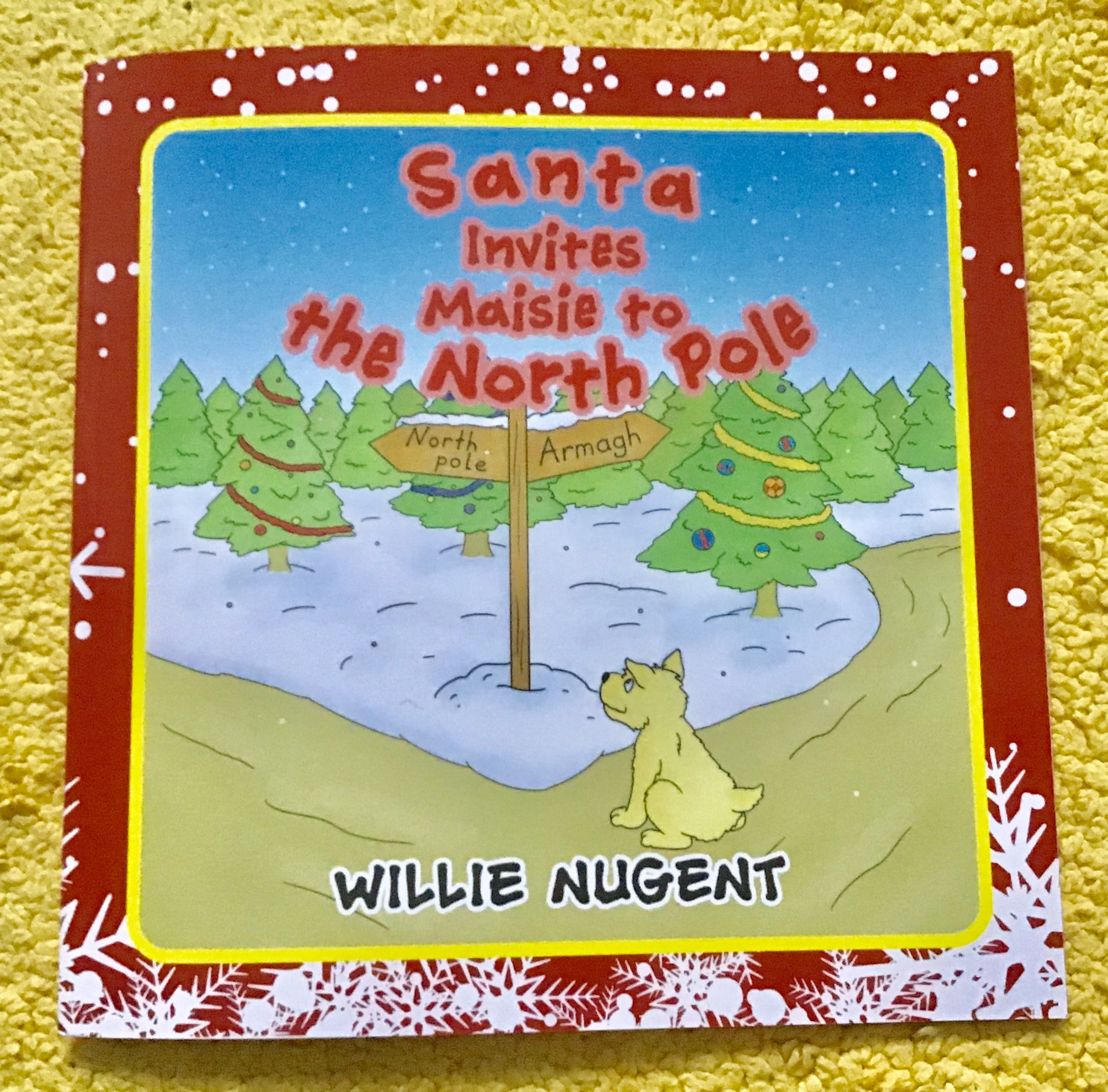 Willie said: "I heard so many good reports about last year's story and how much the children enjoyed it that I just had to write another one."
Once again the entire donations will be going to charity, three in fact – The Friends of the Cancer Centre Belfast City Hospital; The Belfast Hospital for Sick Children and Guide Dogs for the Blind.
Added Willie: "All costs for the book have been covered by my sponsor which means every penny raised will be divided between the three charities."
The books are priced at £5 each and are available at the following Armagh outlets: Armagh Blooms and Gifts Killylea Rd; Pet World Thomas St; Dessie's English St; TG Hawthorns Scotch St; Macaris, English St; Trimprint, English St; Curran's Spar Shop, Cathedral Rd, Raffles, English St; The Flower Shop-O'Kanes, Moy Rd; Gazette Shop, Scotch St.
Willie would like to say a big 'thank-you' to each and every one of them, as well as his editor Kelly Malone, his illustrator Simon Goodway, Trimprints for doing an excellent job and his sponsor, Nugent and Gibney Ltd Armagh.
Sign Up To Our Newsletter