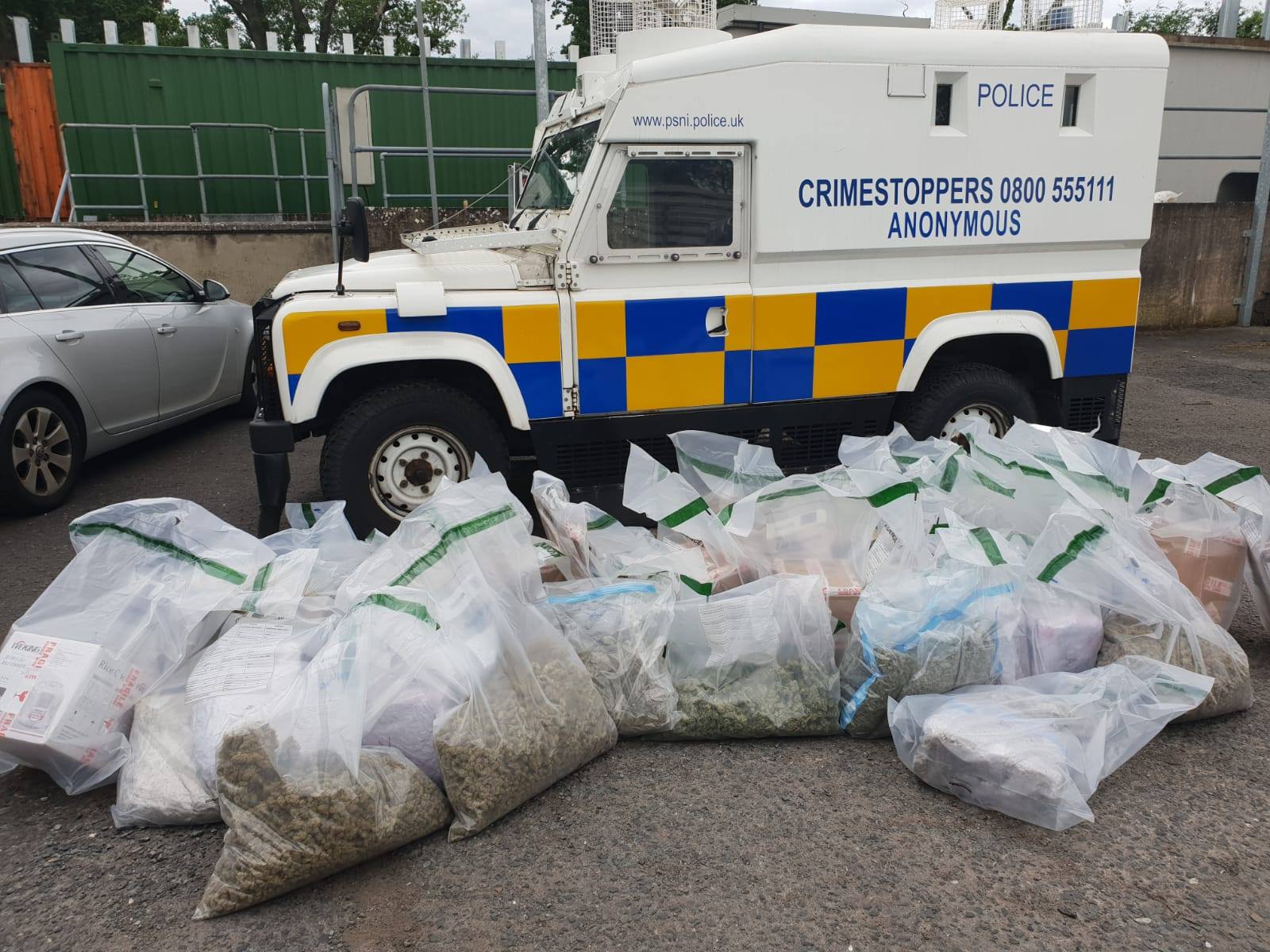 Three men accused of being part of an organised crime gang involved in the large-scale distribution of cannabis are to face the Crown Court next month.
It was previously heard that 32 kilograms of herbal cannabis, with a street value of around £640,000, were found at a property in Armagh, prior to the arrest on these individuals.
Weiyang Guo, 44, of Newry Road, Dianfa Liu, 45, of no fixed abode, and Chang Bao Wang, 42, of Charlemont House in Moy, appeared charged with possession of Class B, possession of Class B with intent to supply and being concerned in the supply of Class B at Armagh Magistrates' Court on Tuesday.
At a previous bail application, it was outlined that on May 23, police searched a property on Newry Street in Armagh, after being granted a warrant.
Court was told then these three men had been inside the property at the time and a very substantial amount of herbal cannabis was seized.
Police found 32 kilograms of the drug which had an estimated street value of £640,000.
It was stated that all three defendants refused to provide details to police and they were only identified after officers liaised with the Home Office.
Prosecution said it is believed that this address was a distribution centre with numerous boxes and packaging found in the property.
When interviewed, all three men said they had arrived in Northern Ireland very recently. They claimed to be bedding down at this property and two denied any knowledge of the drugs.
Guo said that he did know he was packaging drugs but claimed that he was doing so under duress.
On Tuesday, whilst standing in the dock, all three men made no objection to the holding of a preliminary enquiry.
Prosecution submitted that based on the papers before the court there was a prima facie case to answer.
Defence counsel for the defendants made no contrary submissions.
All three were remanded in custody to be produced to Newry Crown Court on February 18 for arraignment.
Sign Up To Our Newsletter