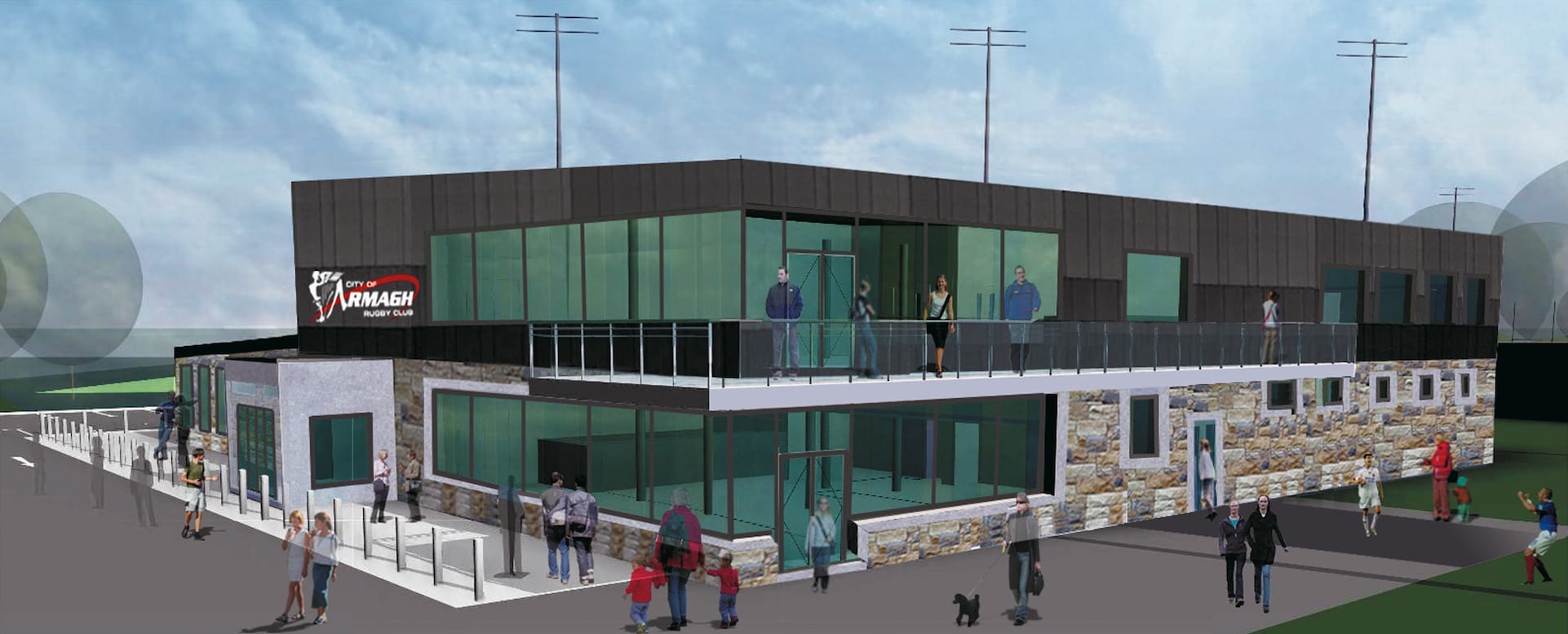 This is how the new City of Armagh RFC clubhouse will look when completed.
The £3million development has received the full backing of planners, which will double the floor space area of the club through the construction of a two-storey extension.
The Club said the development will "meet the demands from our increasing male and female playing numbers from minis, youth and adult teams".
The planning approval for the clubhouse slots into the overall ambitious masterplan that has been developed and places City of Armagh RFC in a state of readiness for funding opportunities, as the development proposals align with our strategic plan documents and Club Excellence award.
A new state-of-the-art strength and conditioning suite will be developed on the ground floor.
There will also be the addition of four changing rooms, two rooms specifically designated as social/function rooms or meeting rooms.
New toilet provision is included, as is a kitchen.
And a shop features too within the overall development.
"This is fantastic news and a significant milestone has been reached," commented Raymond Donnelly, Development Convenor at City of Armagh RFC.
"Planning permission now sits alongside our business case and strategic plan documents for funders."
Sign Up To Our Newsletter