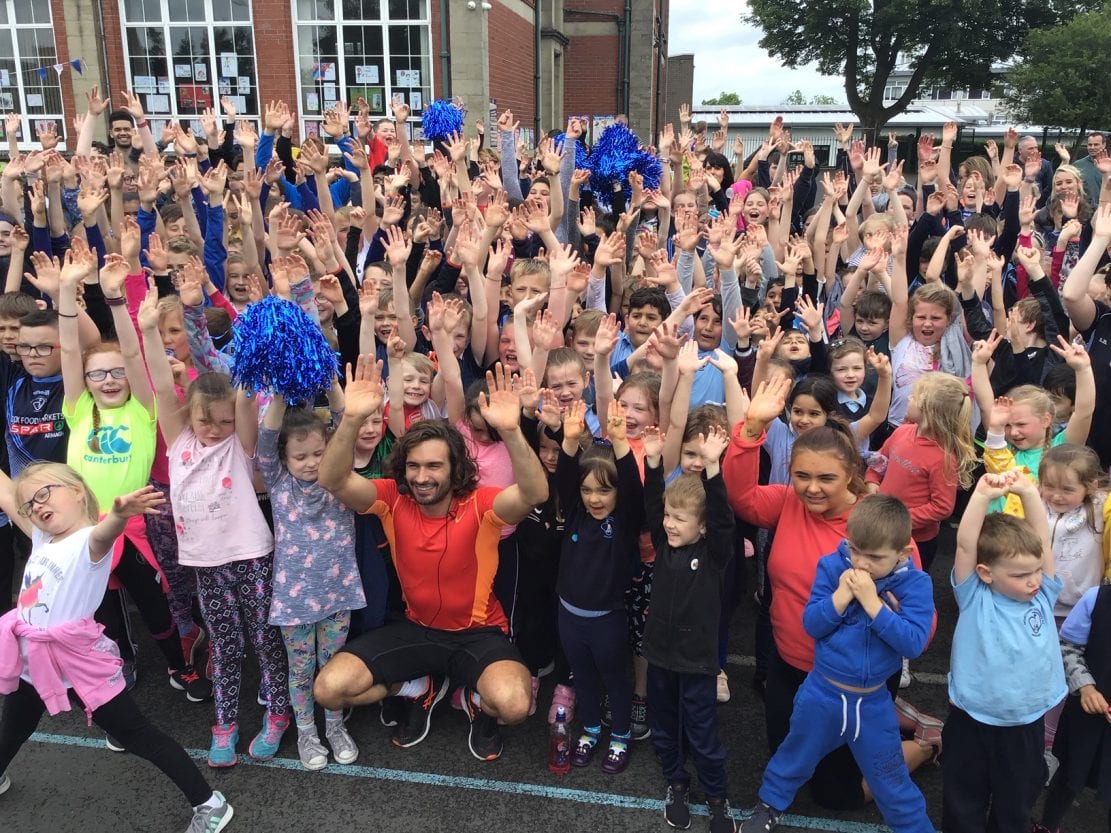 The children in Mount Saint Catherine's in Armagh had a special treat when Joe Wicks 'The Bodycoach' paid a visit to the school on Friday.
He immediately took a HIIT session with the children which was very challenging. Parents and staff all joined in the fun!
The children have been doing a number of HIIT sessions as part of a whole school fitness programme and this activity with Joe Wicks was very familiar to all.
Mrs Basketfield, a classroom assistant in the school, had organised the visit as she had met The Bodycoach at a book launch in Dublin last year.
She expressed her delight when he agreed to visit our school as part of a tour of nine schools throughout Ireland.
The afternoon was a resounding success all round and has inspired us all to undertake more fitness related activity on a regular basis.
This programme will not only enhance physical health but also impact significantly on the mental health and well being of the children as well.
Joe was presented with an Armagh jersey as a gift on the day.He put it on and immediately became an Armagh supporter, wishing the team well against Cavan in the Ulster semi final.
We all thank Joe Wicks for visiting Mount St.Catherine's and hope he maintains contact with us in the future.
Sign Up To Our Newsletter