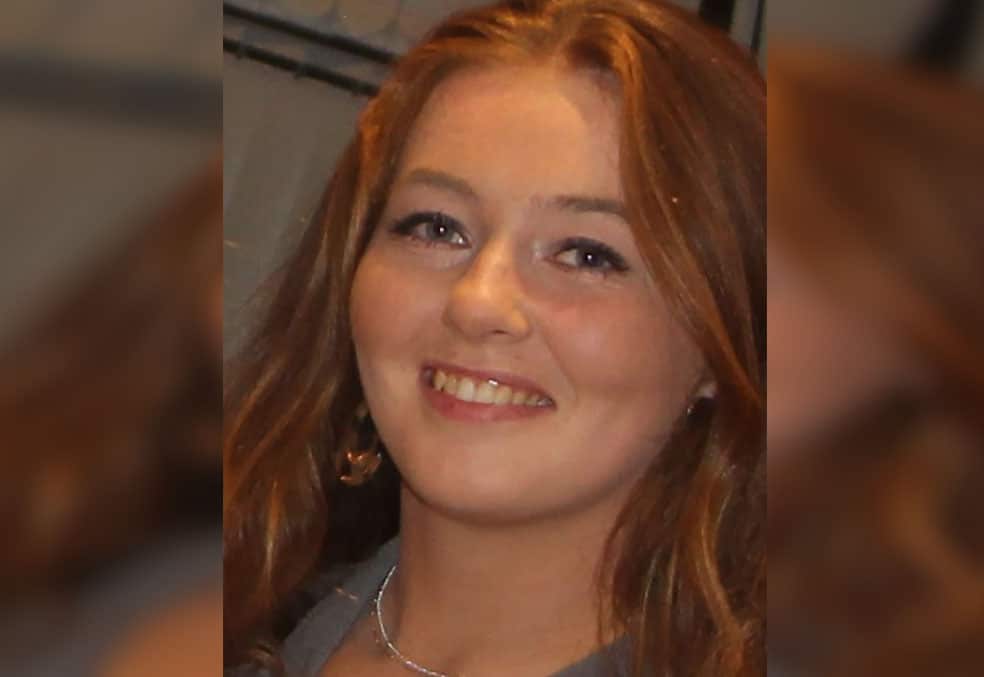 Lawyers acting for a man accused of murdering Armagh equestrienne Katie Simpson have demanded answers over the continuing delay in case progression, during a tense court hearing.
Previously from Greysteele but now with an address which cannot be published, Jonathan Creswell is charged with murdering Katie on August 3, 2020 in an alleged jealous rage.
The 33-year-old claims to have rescued her from a suicide attempt in the home she shared with her sister – who was his partner – their two children and another woman.
After leaving the children with his mother, Creswell contends he returned to find Katie hanging.
She passed away in Altnagelvin Hospital just under a week later, aged 21, without regaining consciousness.
At Derry/Londonderry Magistrates' Court last month, District Judge Barney McElhome warned the prosecution there must be progress, which was echoed by the defence who voiced concerns over delay.
However there was little movement at the most recent hearing and tensions rose when the defence demanded answers.
The prosecution said material has been requested from a telecoms analyst in an evidential format for inclusion in committal papers to be served on Creswell.
Judge McElhome acknowledged the paperwork preparation is time-consuming but on enquiring when the file will be ready the prosecution was unable to answer.
The defence were "particularly unhappy with progress" and criticised police for only recently seeking the material.
The judge pointed out: "This isn't an adversarial hearing. There's all sorts of things police do that I have absolutely no time for and don't agree with, but I'm not going to change how they work. This is a murder case. I'm not going to dismiss it. If it was an assault on police I'd have got rid of it long ago. I'm trying to find out where we are, not how we got here."
The defence contended the case is "being delayed gratuitously and we are extremely unhappy. It's inexplicable and unacceptable".
Addressing the prosecution Judge McElhome said: "I will fix a committal date and you either return him for trial or you explain why not. This has gone on far too long, but it's not going to take much longer. This case is clearly going to trial."
He continued: "I understand all these things cost money. We've no money and we don't have a government. We're all supposed to get on with our work, while others don't, although I appreciate the greater end of our politicians would rather be at work if they could … but this event was well over two years ago."
At this point the prosecutor referenced an email she had just received and suggested handing this to the judge.
When Creswell's barrister requested this and was refused, he responded: "If it's not shown to the defence, it shouldn't be shown to the court. That's a preposterous suggestion to have secret communication between the court and prosecution in a public hearing. It's a ludicrous proposition."
The prosecutor then agreed to disclose the content which chiefly related to finalising evidence of billing data for all phones seized during the investigation.
Agreeing to adjourn, Judge McElhome nonetheless warned: "Whatever has to be done, has to be done and I don't care if people have to sit up all night to do it. Get on with it. I'll get on with my job trying to balance the interests of all involved. A tragic, unfortunate individual is dead. The other individual is facing the most serious charge anyone can face. Everyone deserves a fair trial."
Sign Up To Our Newsletter