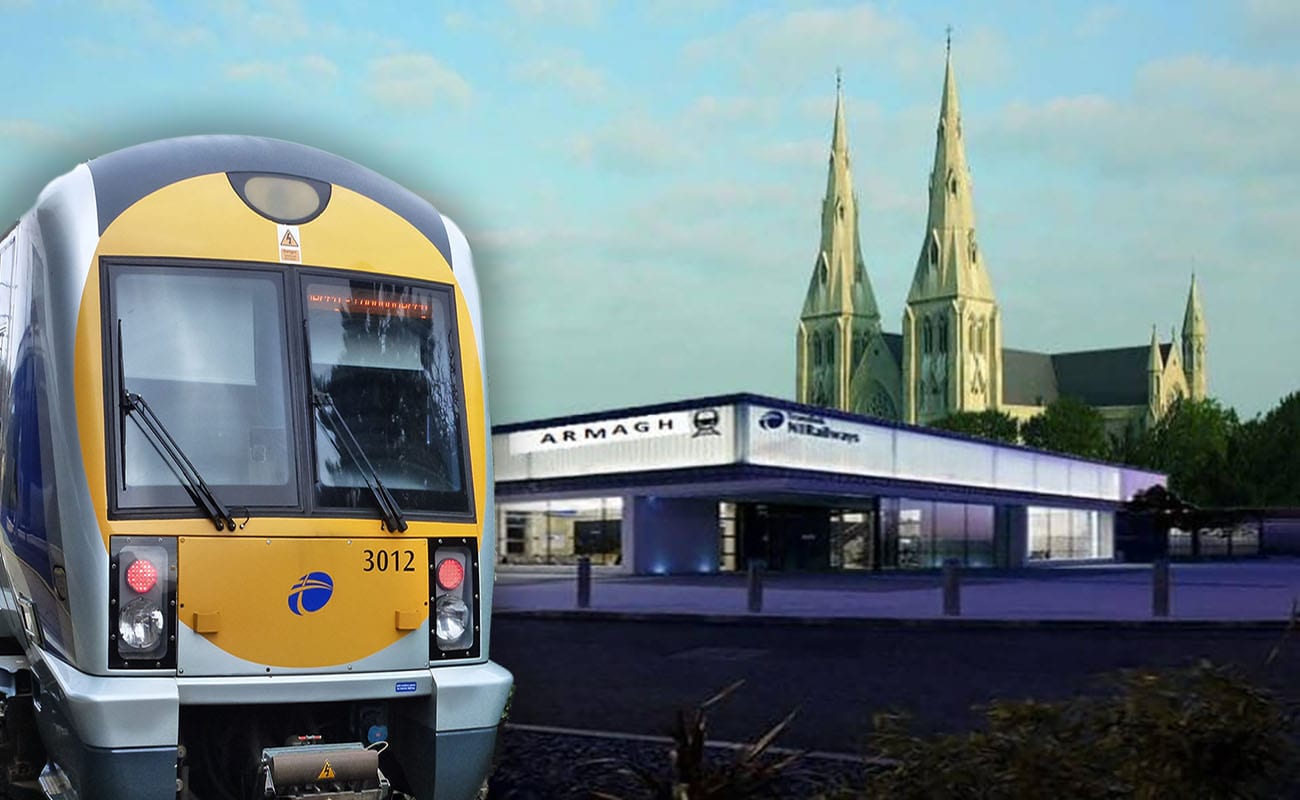 Armagh's quest to have a rail link between the city and Portadown has taken another step closer as plans for a technical study have gone out to tender, Armagh I can reveal.
The study will determine how the re-opening of the railway line can be best achieved and set realistic targets.
The documents could be completed by next summer.
It will be a very welcome development for campaigners for the re-opening, including the Portadown and Armagh Railway Society.
Armagh City, Banbridge and Craigavon Borough Council has gone out to tender this week seeking the competent team that will pull together the study.
It would be one of the final links in the chain required to make the re-opening a reality.
Infrastructure Minister Nichola Mallon has previously said she is fully committed to bringing about an Armagh to Portadown railway link.
The Department of Infrastructure has agreed to contribute towards the cost of the study with the council to chip in too.
Councillors have previously been informed that such a study will look at the wider economic and social benefits and requires a very particular set of skills from a multi-disciplinary team to produce.
Stormont, of course, would have to commit funding for the project to re-open the line – which could be in excess of £100 million – but the hopes are high that it is no longer if but when this happens.
A scoping study has already been undertaken by council, which looked at how such a rail link might operate and it was recommended that it would provide a passenger only service.
A spokesperson for Armagh City, Banbridge and Craigavon Borough Council confirmed the move.
The spokesperson told Armagh I : "The technical study on Portadown to Armagh City Railway Line provision is currently advertised as part of our procurement exercise.
"We can advise of timescales after the appointment of the contracted company."
The tender process will now run until next month.
Interested parties have until 3pm on Friday, December 3, to make their submission. Tenders will be opened on that day and considered before being awarded to the successful party.
The timeframe for the completion of a technical study has been given as five months.
The last train pulled out of Armagh on October 1, 1957, and it became the only city in Europe without a railway link.
This study will help keep the project very much on track as concerted efforts continue to bin this embarrassing boast.
Sign Up To Our Newsletter