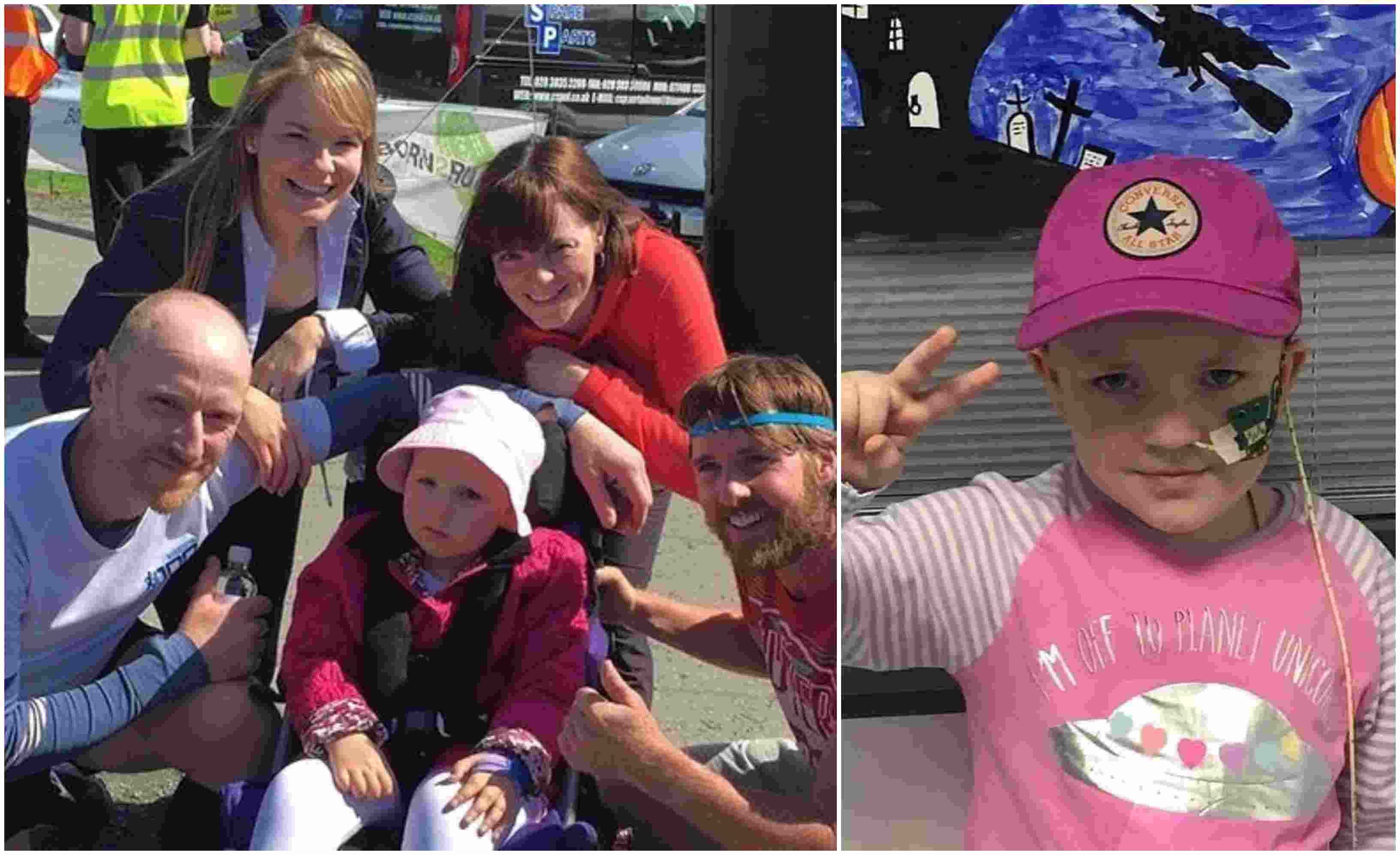 A Co Armagh charity set up in memory of a little girl who sadly passed away after being diagnosed with a brain tumour will be raising money to help other families in their time of need.
Eva Tomney, from Keady, passed away in 2015, at just seven years of age. She had been battling a brain tumour since October 2012 and her passing was as a result of complications.
However, four years on and her legacy has proved to be a lasting one as an annual run has taken place every year since.
This year marks the second time that the half marathon, 5K and 10K runs will be held in Tassagh.
Money raised from the event will be split between Eva's own charity, Caring Adventures, and Katie-Rose's Journey.
Katie Rose McKeown was diagnosed with Stage 4 High-Risk Neuroblastoma in March of last year and her family have been fundraising to get her pioneering treatment in the United States.
Speaking to Armagh I, Eva's Aunt, Tracy Hughes said: "Just knowing this is a small girl, she very much feels part of the community and we want to offer any support. Because we know what it feels like makes it extra special. It kind of feels like it is one wee girl helping another wee girl and it is special."
Talking about the annual event she said: "If we are honest the second year, the first after we lost Eva, the reason we did that was part of our healing. It was an opportunity to still remember Eva was part of the community and that her memory lived on.
"It was just so overwhelming for us that so many people wanted to come out and walk with us, it helped us to see she was real and very much part of the community."
Following the first couple of years the event changed with the introduction of a half marathon, 10K and 5K.
Tracy said: "We added things that we felt the community would want with the 10K, 5K and half marathon. It is also time tripped, as people who take running seriously want it to be.
"Last year we created our first bespoke Eva medal because we wanted everyone to have something and to reflect on Eva by, throughout the year.
"It just was a day for remembering Eva; there was pink everywhere and it had Eva's stamp all over it."
Tracy added: "It was a way of remembering Eva in an uplifting way rather than a down way, a remembrance of what she did and how hard she fought.
"This meant that her life, although short, did have an impact."
Tracey explained that the fundraising element of the event and Eva's charity had a lot to do with her niece's nature along with the help of one purple dinosaur!
"We made it a fundraising event because Eva always used to say 'Barney says sharing is caring', and we are living off that mantra now.
"We want to share Eva's love with those who are in hard times, and we set up Caring Adventures is Eva's memory to ensure she has a lasting legacy which we want to be sustainable and to grow."
The run will take place on September 14 in Tassagh, with all the proceeds going to Katie Rose's Journey and Caring Adventures.
To get a ticket click here or to find out more visit the Caring Adventure website.
Sign Up To Our Newsletter