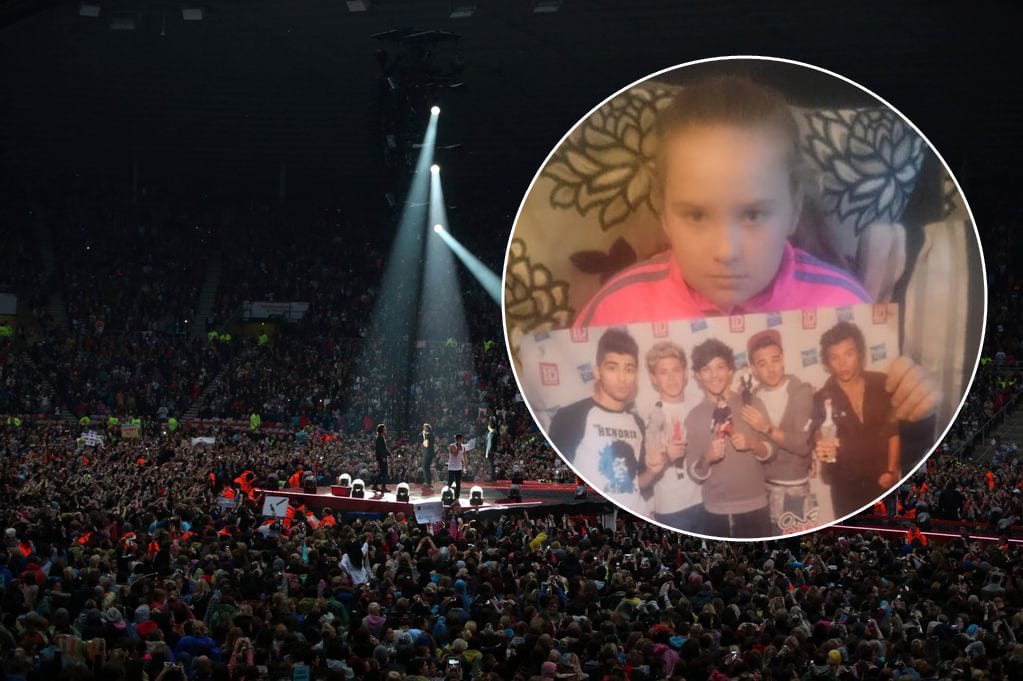 The mother of an Armagh schoolgirl has branded as "disgraceful" the organisation of last night's One Direction show which was cancelled at the last minute.
Thousands of devoted 1D fans were left heart-broken after their idols failed to take the stage at SSE Arena in Belfast.
The bombshell was dropped just minutes before the foursome were due to wow their legion of fans.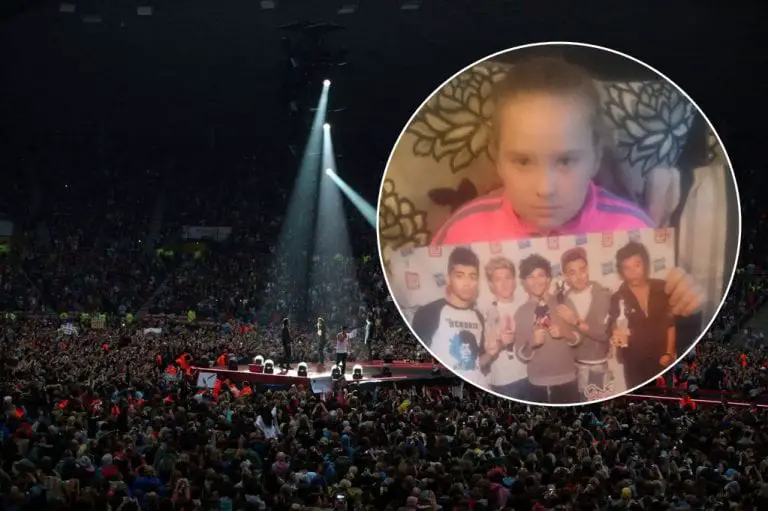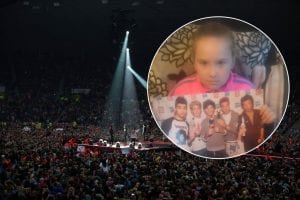 Devastated 'Directioners' were inconsolable after the announcement was made to the sound of boos and jeers.
The show was axed after Liam Payne fell ill.
And Armagh schoolgirl Tanishea Magee was still in tears this morning.
The 11-year-old had a VIP ticket for the gig, the first of three back-to-back shows by the world's most famous boy band in Belfast.
Mum Arlene told Armagh I: "She was there last night and was still in tears this morning."
"She was so excited. For 10 months she waited for them to turn up. They're a disgrace," she fumed.
Fans were offered a refund – while others waited to hear if the scheduled shows tonight (Wednesday) and tomorrow (Thursday) would still go ahead.
As the band members took to Twitter to apologise to all those let down, the promoters announced today that the remaining two shows would happen.
And the cancelled performance will now go ahead on Friday, although those unable to make that can still have a refund.
For Arlene and Tanishea, the cost of the cancellation is about much more than the money – although that came at a hefty price.
The upset after the expectation and build-up was hard to take.
"This was a Christmas present and very expensive," explained Arlene. "I paid £300 for tickets. I am in two minds to have her go back. She has been let down once already – she was crying this morning before school."
But Tanishea will again travel to Belfast for the show – with her aunt, Amelia White, returning with her niece to the arena.
Amelia hit out at the organisation of the show and the way in which it was cancelled at the last opportunity, branding the situation "terrible".
She told Armagh I: "I had to get off work especially for the night as my sister has a lung infection.
"Not only did we end up spending a lot of money on food, petrol, drinks and memorabilia, but I also lost out on a full night's work."
The reality that the plug had been pulled took time to sink in when an official broke the shock news from the stage.
"Tanishea originally thought it was a joke or part of the performance to begin with," said Amelia.
"I knew by the look of the man that what was coming next would not be good news.
"According to the Stephen Nolan show, Niall was also sick and was unable to interview. I'm just curious whether these sicknesses were genuine or self-inflicted!"
Mum Arlene, meanwhile, hopes nothing will go wrong this time round – and that Tanishea and the thousands more like her will finally get to see their idols.
"I just find it utterly disgusting to be honest. He (Liam Payne) has made a miracle recovery – if you ask me there could be more to it!
"She is going on Friday with my sister Amelia, but she cried that they have already let her down and she has been looking forward from Christmas to seeing them."
Picture: Tanishea with one of her One Direction posters today after she, like many, many others, was left in tears after last night's show was cancelled.
Read more news:
Watch: Man in Armagh appears to pass out during police arrest
One Direction reschedule cancelled show for this Friday – other shows go-ahead
Armed robber makes off with cash from Lurgan shop
Utility Regulator says burying interconnector cables underground is 'a myth'
Sign Up To Our Newsletter