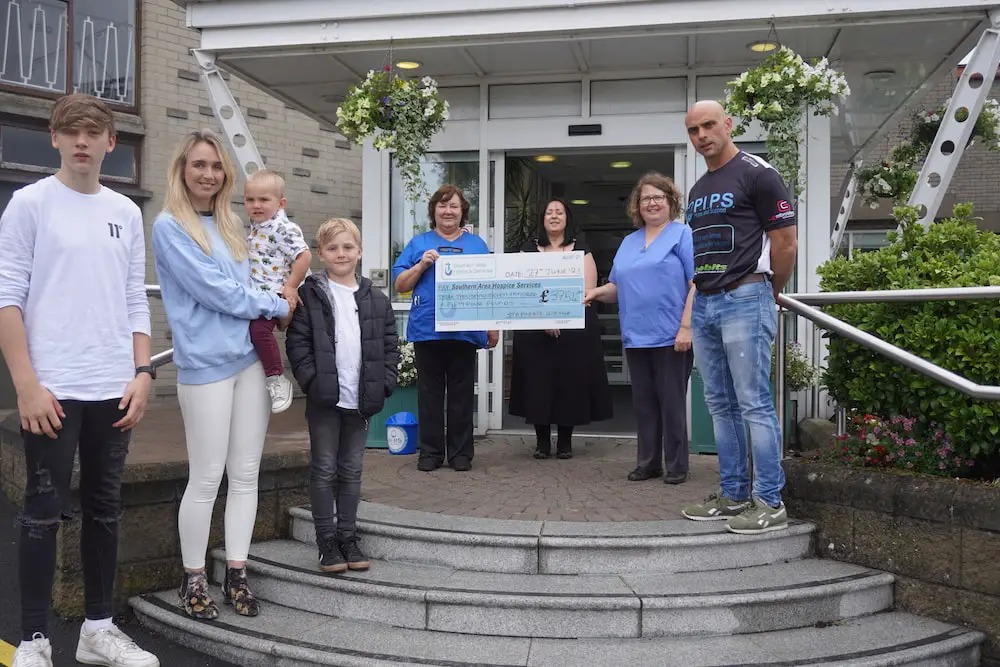 An Armagh man who complete an incredible feat of fitness by running the equivalent distance from Belfast to Dublin has handed over £7,500 raised from his efforts to two worthy charities.
Stephen Campbell recently completed a 107-mile marathon to raise awareness and funds for suicide prevention and mental health and the palliative care provided by the Southern Area Hospice Services.
Originally, Stephen had planned to run 107 miles from Belfast to Dublin but was unable to due to Covid-19.
Not letting this deter him, Stephen got the green light to run around Loughgall Country Park.
On Saturday, May 23, at 7am, Stephen set off by running 1.3 mile loops until he clocked up the 107-mile equivalent in just over 24 hours.
Joined by many supporters throughout the day, he raised an enormous amount of funds and awareness for the two charities which undoubtedly will support those who need it most.
On completion, Stephen, accompanied by his family, this week presented PIPS Hope & Support and Southern Area Hospice with the proceeds which totalled an amazing £7,508.00 – with each of the charities receiving an incredible £3,754.
Speaking at the cheque presentation, Stephen, thanked everyone who supported him and donated to the initiative in any way.
He said: "I initially set out to do this challenge in March by running from Belfast to Dublin but unfortunately was unable to with the current circumstances.
"There was no doubt I still wanted to undertake this challenge for both charities and soon put the wheels in motion to deliver this initiative.
"Both PIPS Hope & Support and Southern Area Hospice rely persistently on donations and I wanted to do my bit to help out.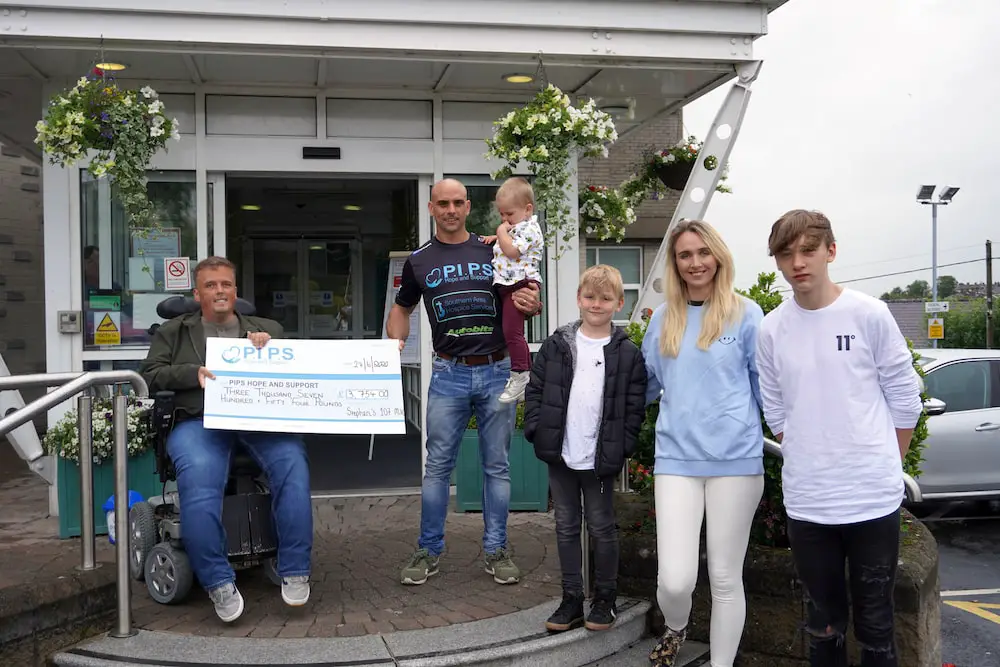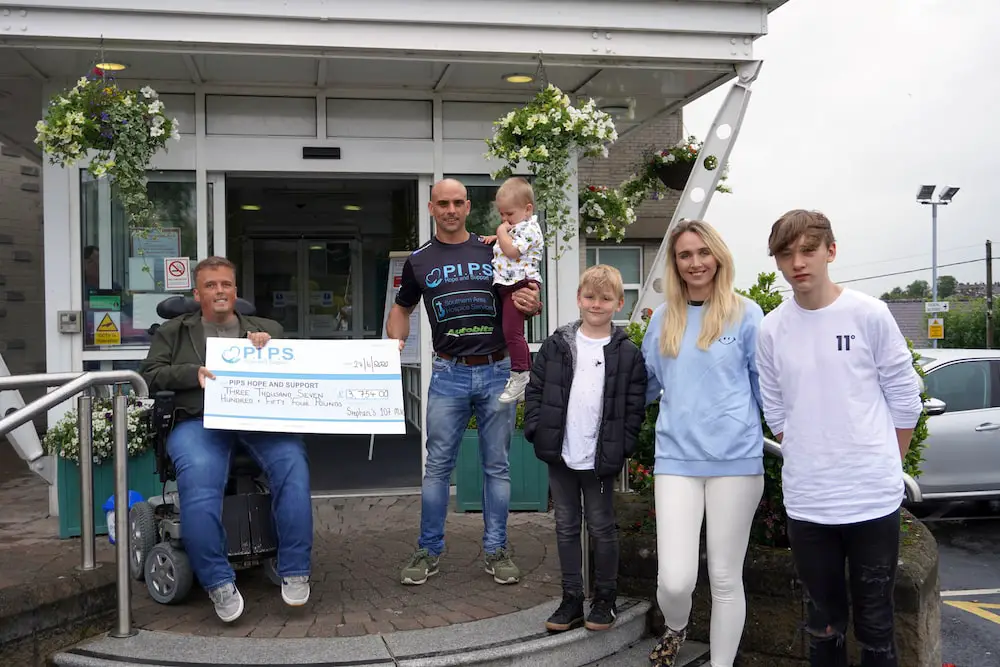 "I was delighted to have received the huge support which I did for this challenge and wish to thank each and every person who donated or helped in any way, including my wife and children, my family, Gary Carol of C&G Embroidery, Joe from JMK Textiles, Mairead and Marty of Autobits, Bubba and Lyndsay of Bubbas Project Gym and my own employer KN Circet.
"I am forever grateful to each and every single person."
Both charities are also grateful for his magnificent efforts.
PIPS Hope & Support fundraising coordinator, Padraig Harte thanked Stephen for his donation and the vast awareness he created for the charity in the local area.
Said Padraig: "PIPS Hope and Support thank Stephen for his incredible effort in undertaking his challenge to raise the much-required funds and awareness for our charity.
"The monies donated will allow PIPS Hope and Support to continue providing immediate therapy to anyone within the community experiencing suicidal thoughts, high levels of anxiety, poor mental health or bereaved through suicide.
"Stephen's challenge has been remarkable and his kindness is to be desired. Our thanks also to Stephen's family and to the many individual and local businesses who supported Stephen and the charities in any way."
Southern Area Hospice Fundraising Officer, Bernie Byrne also thanked Stephen for his donation and support.
"We cannot thank Stephen enough for his determination and his supporters for their generosity," said Bernie.
"With our own fundraising events cancelled we are relying on people like Stephen to raise funds on our behalf.
"The outstanding donation Stephen has made to our charity will help us continue providing essential Hospice care."
Sign Up To Our Newsletter