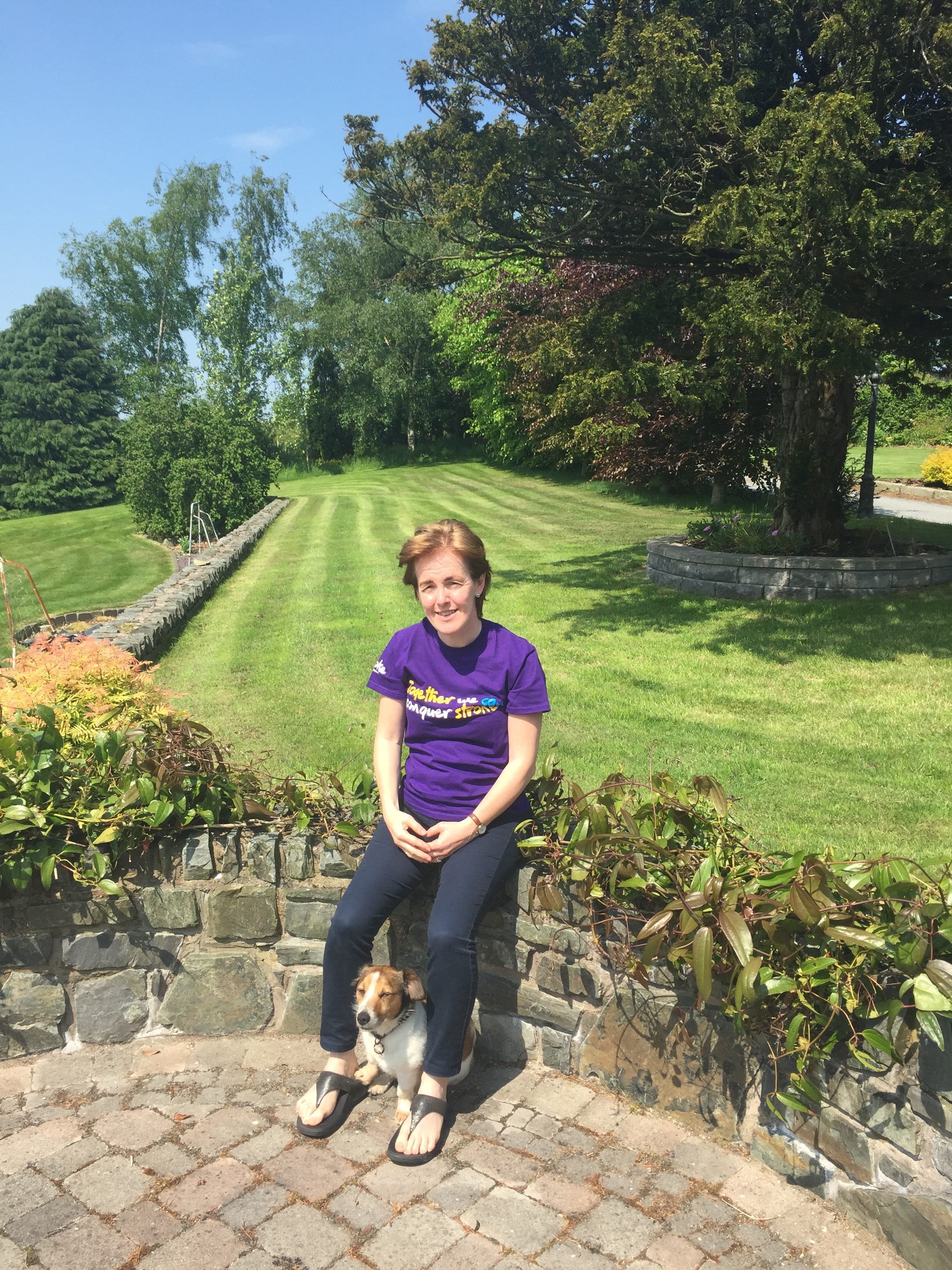 An Armagh woman who suffered a stroke over two and a half years ago is staging an event on the Mall in Armagh to raise awareness and money for charity.
Helen Graham's family-orientated walking event will be held on Sunday, June 10,  starting at 3pm.
Her first ever 'Step Out for Stroke', it is being seen as a great way to support those affected in the local area whilst raising funding for the Stroke Association.
Helen, a busy Wife, mum of four and dedicated primary school teacher, survived a stroke in November 2015.
She says that the shock and trauma had a huge impact, not just on herself, but the whole family.
Helen lost her peripheral vision for a time, struggled with mobility and experienced speech difficulties, extreme fatigue and emotional trauma.
To this day, she is still fighting to overcome the remaining effects of her stroke and has received support throughout her recovery process by the Stroke Association.
Helen now volunteers to help others and has given generously of her time and energy as a volunteer, campaigner and fundraiser for the charity.
She said: "I knew nothing about stroke. I thought it was something physical that happened to older people. I never knew it could happen to babies, young people or me.
"I was traumatised. If I had to describe how I feel about it now, it's like a bereavement of yourself – grieving for a life lost and a future that will never be.
"I thought, how could this happen to me? I didn't smoke, I didn't drink and I was relatively fit and healthy. I didn't tick any of the boxes.
"Now though, I'm really looking forward to my first Step Out for Stroke event in Armagh city.
"I've been out and about putting up posters, telling everyone I know to tell everyone they know to come along and join us on Sunday, June 10.
"It's so important to get support, not just physically but emotionally too. I had to find something new that I could do.
"I've stopped reading novels but I have started reading poetry and found I really like writing poems now too.
"Because of my problems with memory, I use alarms on my phone constantly to remind me to do things around the house. If it's not written down, it doesn't happen."
Step out for Stroke walks are taking place right across the UK between May and July 2018 to raise money for the Stroke Association to support stroke survivors and their families.
Stroke is a leading cause of disability and there are over 36,000 people in Northern Ireland and 1.2 million people across the UK, living with the after effects.
For stroke survivors who are taking part, it can also be a celebration of their first steps towards overcoming the challenges of living with stroke and regaining their independence.
Madeline Donnelly, Fundraiser with the Stroke Association, said: "Stroke strikes in an instant and causes more disabilities than any other condition. It's a real inspiration to see Helen taking on this walking challenge to raise vital funds to support other stroke survivors.
"Step out for Stroke is a fun walk that everyone can be part of, no matter what your age or fitness level. We're inviting the whole community to come to this fun day out and help us make it an event to remember."
Sign up for the event online at www.stroke.org.uk/stepout or register on the day, cost of £6.
To find out more about stroke or the work of the charity, call the Northern Ireland-based office on (028) 9050 8020 or visit the website at www.stroke.org.uk
The Stroke Helpline is a place for information and support and you can get in touch on 0303 3033 100.
Sign Up To Our Newsletter