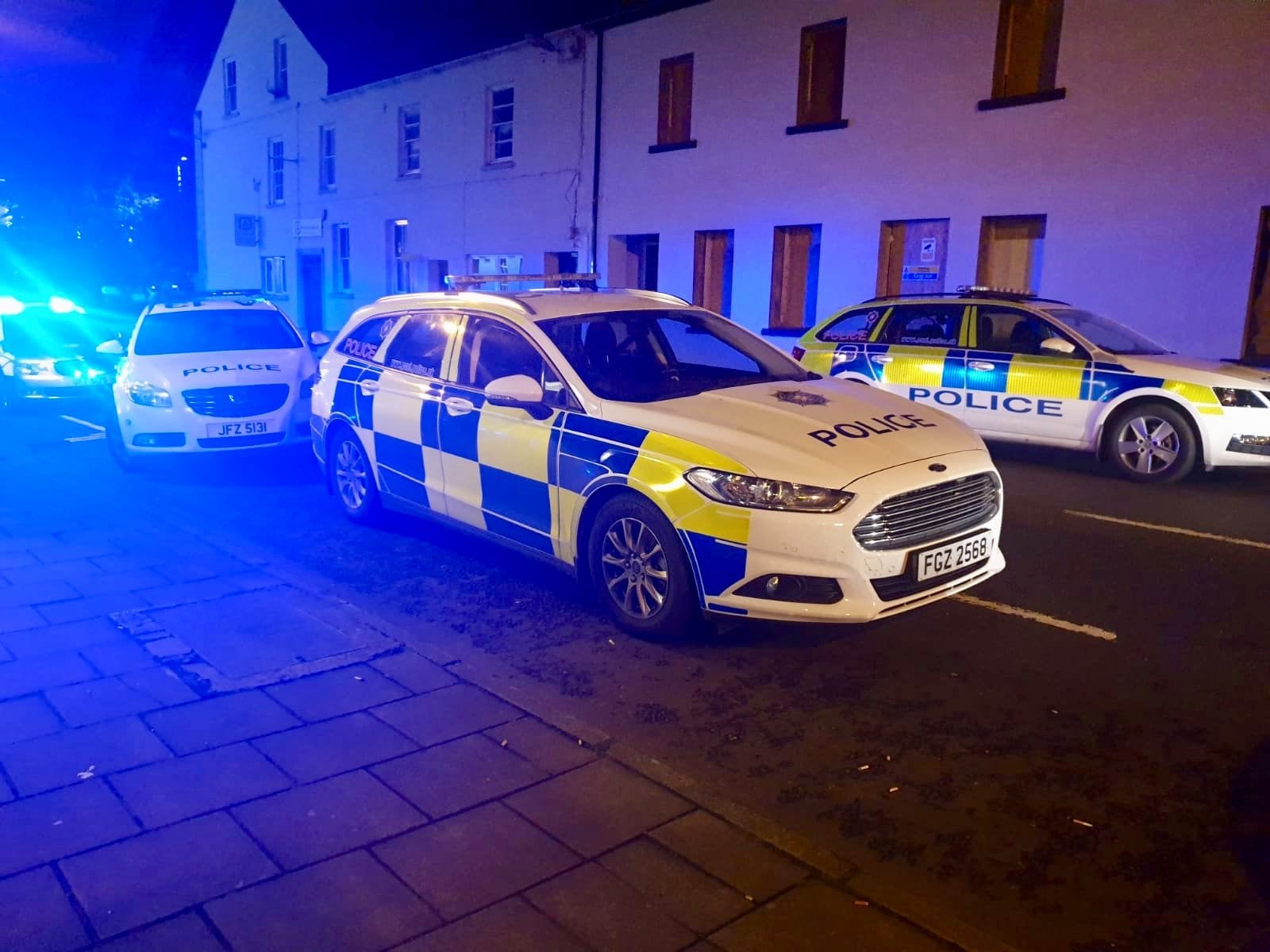 Three hay sheds were set on fire through the night in the district.
Police are linking the incidents which occurred in the Banbridge and Dromore areas from just after midnight onwards.
Fire crews were tasked to the scene Mountainview Road, Ballinaskeagh; Steens Hill; and Blackskull Road.
A PSNI spokesperson said: "Throughout the night, crews from the Northern Ireland Fire and Rescue service have dealt with three separate incidents within the district of hay sheds being deliberately set on fire.
"These occurred from approximately 12.30am onward.
If anyone has seen anything suspicious or has any information, please contact Police on 101 quoting 75 of 17/09/19.
Meanwhile, police in Moy (main image) said they arrested a man involved in a serious assault, thanks to the help of the public.
A police spokesperson said: "In an incident involving a serious assault and criminal damage, instead of walking away or ignoring it you guys detained the individual whilst others phoned us.
"Working together this male was arrested and put in the cells. He's now looking at a host of offences.
"Disgusting and unacceptable behaviour countered by everyone involved. Great work."
Sign Up To Our Newsletter