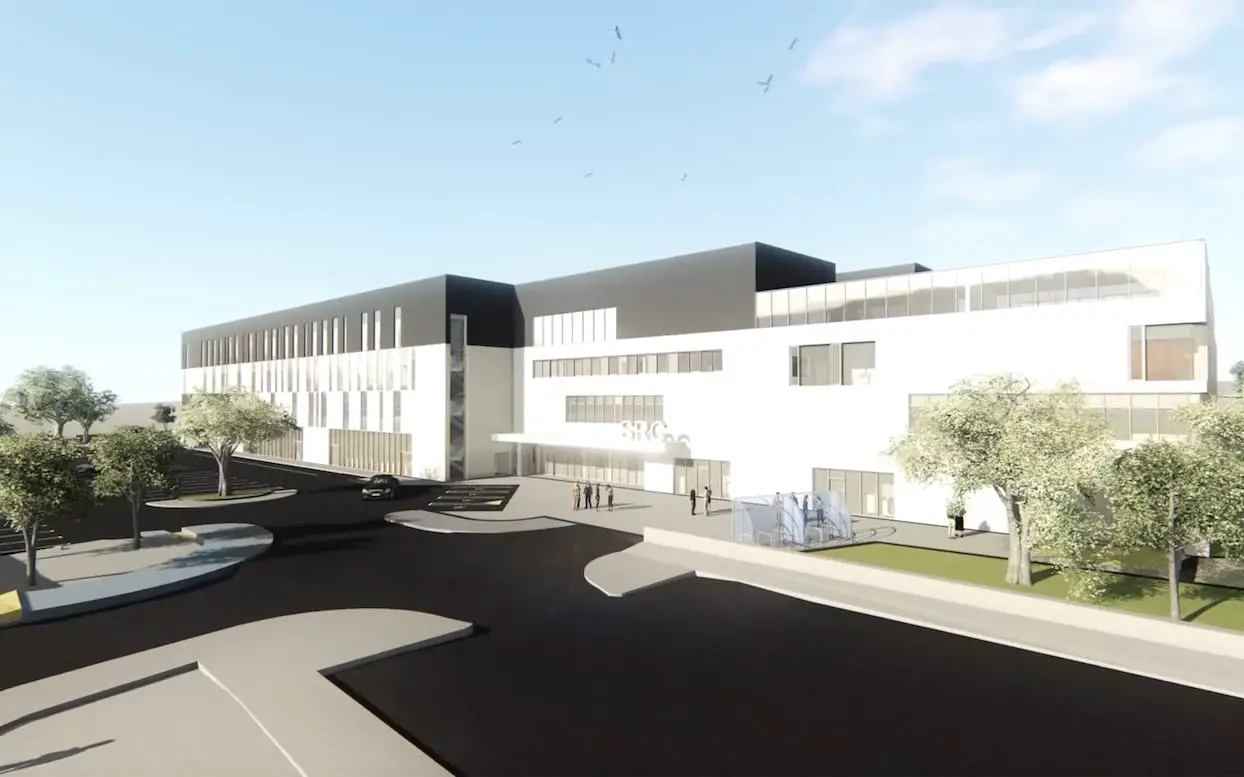 Southern Regional College's new £35 million campus in Armagh has been recognised with a global award – just weeks after securing regional and UK-wide awards for its innovative approach to procurement and project delivery.
SRC's Armagh campus was one of three high-profile projects shortlisted this year for the New Engineering Contract (NEC) 'Client of the Year' Award 2018 and was on Wednesday confirmed as the global winner in London.
Last year, the award, which recognises best practice and collaboration in the delivery of major construction projects, went to Hong Kong's Development Bureau for major public works.
NEC is endorsed by governments and industry bodies worldwide and has an unrivalled track record for assisting in delivering large-scale projects – including the London 2012 Olympic and Paralympic Games venues.
Construction of the new Armagh campus, which is part of a £95 million investment by the Department for the Economy and Southern Regional College, is already underway and will open in 2020.
Designed by WYG Group, it has this year already won the Northern Ireland GO Excellence in Procurement Innovation / Initiative of the Year Award before going on to win against 12 other shortlisted projects in the UK final in Manchester.
Brian Doran, SRC Chief Executive, said: "Winning this global award is an outstanding result for SRC and the delivery team behind the construction of this landmark project in Armagh and is a testament to our ambition and commitment to creating world class educational facilities for the future.
"This award recognises the vision, talent and dedication of a fantastic team. With the support and commitment of the Department for the Economy and all our partners, we're really proud to be bringing this pioneering campus to Armagh."
The new, purpose-built education campus in Armagh will comprise 14,000 sq. metres of specialist accommodation across several curriculum areas and has been carefully designed to facilitate a major uplift in the provision of professional and technical education and training.
Located on the existing Lonsdale Road site, it will also specialise in the provision of innovation hubs through which students will engage with business and industry in real world industrial projects and challenges. Felix O'Hare and Co. Limited, the appointed contractor, is spearheading its construction.
Around 200 jobs are being created within the construction phase of the project which also includes 25 apprenticeship opportunities.
Sign Up To Our Newsletter