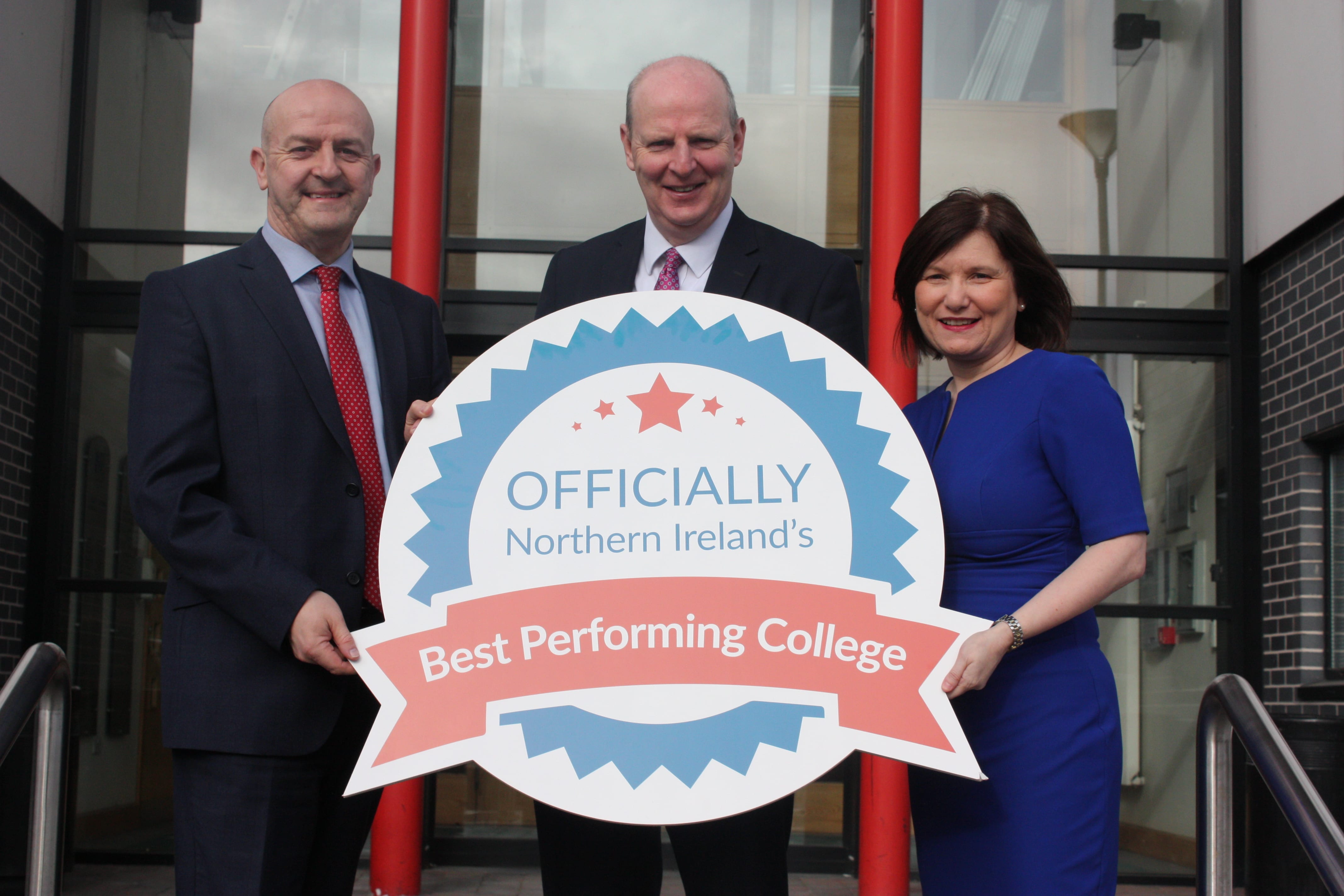 Southern Regional College has topped an official Further Education leader board to confirm its place as the best performing college in Northern Ireland.
In an annual independent report published by the Department of Economy and the Ulster University Economic Policy Centre, which assesses the overall performance of all the Northern Ireland Higher and Further Education Colleges, the six-campuses of Southern Regional College (SRC) came out on top in all the key performance indicators.
Not only did the detailed statistical analysis confirm its status as best performing college overall, it also showed that SRC was "consistently strongest in retaining its students, with annual rates well above the 90% mark across a five-year period, at between 92% at 93%.
SRC is the largest Further and Higher Education College outside of Belfast, with major educational facilities based in in Armagh, Banbridge, Kilkeel, Lurgan, Newry and Portadown. With over 34,000 full and part-time students, these six campuses deliver a wide range of higher level professional and technical courses across a wide area.
The report concluded that, overall, SRC was "still the best performing college".
An earlier report published in 2013 by the then Department for Employment and Learning, had also concluded that a student who attended Southern Regional College was "significantly more likely to succeed" than students attending other NI Further Education centres regardless of their background. Based on the results of this report, The Southern Regional College success rate was ranked the highest in the sector.
Chief Executive of Southern Regional College, Brian Doran said: "Providing our students with the highest quality education that can enhance their careers and deliver opportunities that is built on creating meaningful and enjoyable learning experiences.
"SRC continues to work hard at a local and regional level to support individual, community and economic ambition and we are pleased that our consistent efforts have been fully recognised alongside our peers.
"The fact that we enrol and retain so many students across the areas we operate in is a testament to the sheer hard work and commitment of our staff, the quality of our educational provision and the positive, stimulating and engaging environment which we foster."
Both reports present a leading profile for SRC and which have been independently assessed over a prolonged period which included academic years from 2011-12 to 2014-15.
Sign Up To Our Newsletter