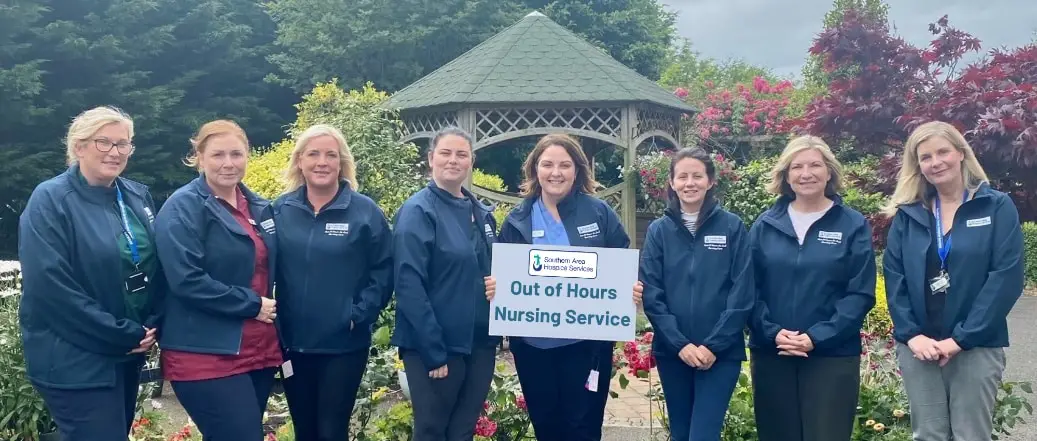 Southern Area Hospice Services is expanding its community services to include an Out of Hours Nursing Service to provide end-of-life care to patients who have a cancer diagnosis.
This new Out of Hours Nursing Service is designed to help patients, their families and carers who need end-of-life support in their own home at night-time.
The service will help with symptom management for the patient as well as offering advice and reassurance to the patient's family and loved ones.
Bernie Farrell, Community Services Manager, at the Southern Area Hospice said: "We are excited to launch this new Hospice Out of Hours Nursing Service. At night patients and carers often feel more vulnerable and isolated as there is less services available. Our Hospice nurses will ensure the patient is comfortable at the end of their life and will be able to offer reassurance and guidance to family members and carers."
The new service employs a team of Hospice nurses and will be rolled out in the BT35 postcode and greater Newry City area.
It is an additional resource working alongside and in partnership with the voluntary and Southern Health and Social Care Trust partner agencies for palliative patients who are at the end of life.
Liz Cuddy, Chief Executive at the Southern Area Hospice Services, said: "We are delighted that support from the Department of Health's Cancer Charities' Support Fund, administered by the Community Foundation NI, is enabling us to develop our Community Services.  We are now able to provide an on-call end-of-life care service in the patient's home at nighttime.  We are proud to be able to help more people when they need it most."
The Southern Area Hospice's Out of Hours Nursing Service can only accept referrals from a patient's GP.  You can learn more about this service on their website www.southernareahospiceservices.org/out-of-hours-nursing-care-at-home
Sign Up To Our Newsletter