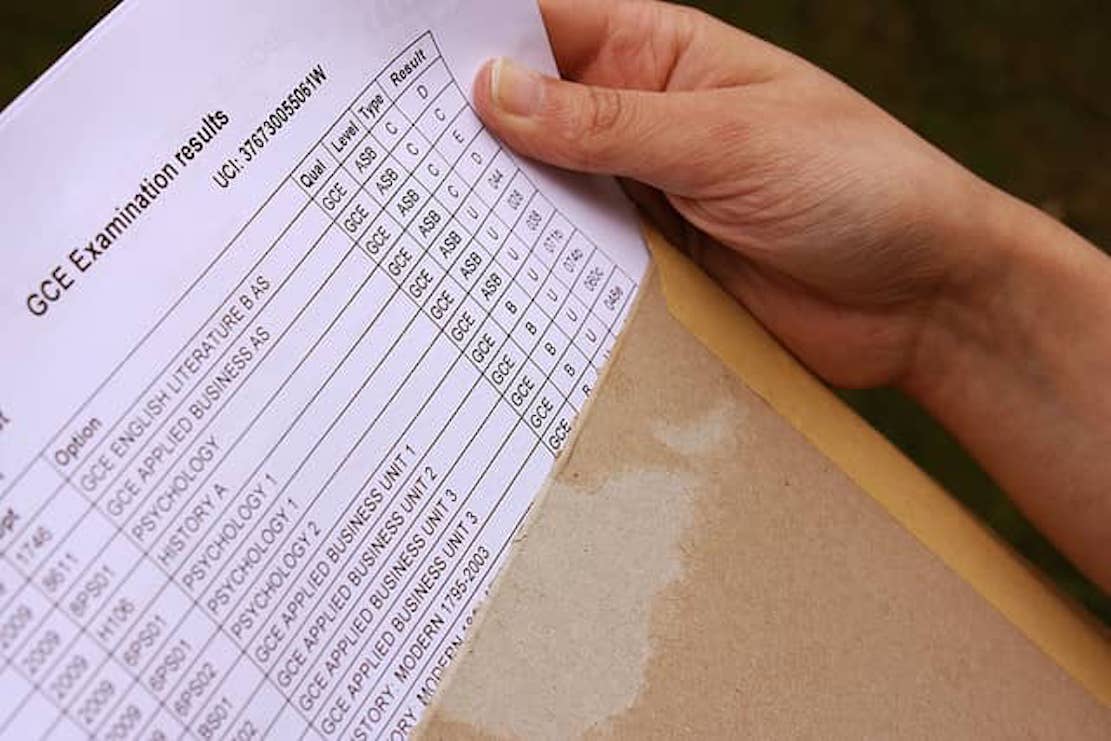 Thousands of pupils across Northern Ireland will receive their A-level and AS results this morning (Thursday).
As schools shut early as a result of the pandemic, the 25,000 students due to sit exams in May and June will now receive predicted results instead.
This, the NI exams board Council for the Curriculum, Examinations and Assessment (CCEA) admitted, would see "anomalies" according to an email to principals on Wednesday.
Commenting on this summer's GCE grades, Justin Edwards, Chief Executive of the CCEA, said: "Since the cancellation of the exams, it has been a very unsettling and challenging period for the education community, particularly our students.
"Northern Ireland's students, and those across the UK, Ireland and further afield, due to COVID-19 were unable to sit their exams, as has been common place for so many before, and will be for so many in the future.
"All of us at CCEA, working closely with the education community, have strived to ensure that students are able to progress this year.
"As a result of this collaborative work, we have delivered grades to students which we predict they would have achieved had they sat the examinations and which carry the same value as in previous years.
"Northern Ireland students have seen slight increases across grades, which are comparable with previous year on year performance for this particular year group.
"Mathematics remains the most popular A – level overall with 1 in 10 students studying the subject.
"The proportion of students taking STEM subjects has increased slightly and now accounts for almost 40% of A – level entries in Northern Ireland. Languages have also experienced a slight increase with Spanish being the most popular subject.
"The grades received by students this morning will enable them to progress to the next stage of their journey, be it in education or employment. We wish them all every success."
Sinn Fein Councillor and teacher at a local school, Catherine Nelson, said she spent days setting A-level grades.
"It often woke me up in the middle of the night," she tweeted. "I poured over them for hours on end. Wrote a justification for each and everyone. I based it on everything I knew about the young person and them reaching their full potential. Shame on CCEA."
CSSC Chief Executive Barry Mulholland today said: "This is a results day with a difference and as always presents an apprehensive time for pupils and their families.
"I would like to take this opportunity to acknowledge the commitment of all the pupils and their hard work. Experiencing a pandemic whilst studying for A levels is a most unusual situation.
"I would like to applaud them on all that they have achieved over their 14 years at school.
"I would also wish to acknowledge the professionalism of schools leaders and teachers in the assessment and results process this year.
"Supporting the completion of assessment outcomes in these extenuating circumstances is not without challenge and certainly presents a raft of additional pressures.
"I extend my congratulations to all pupils receiving results and wish them a bright future as they plan for the years' ahead, whether this is a continuation of study at university or college or commencing their career in the workplace."
Sign Up To Our Newsletter