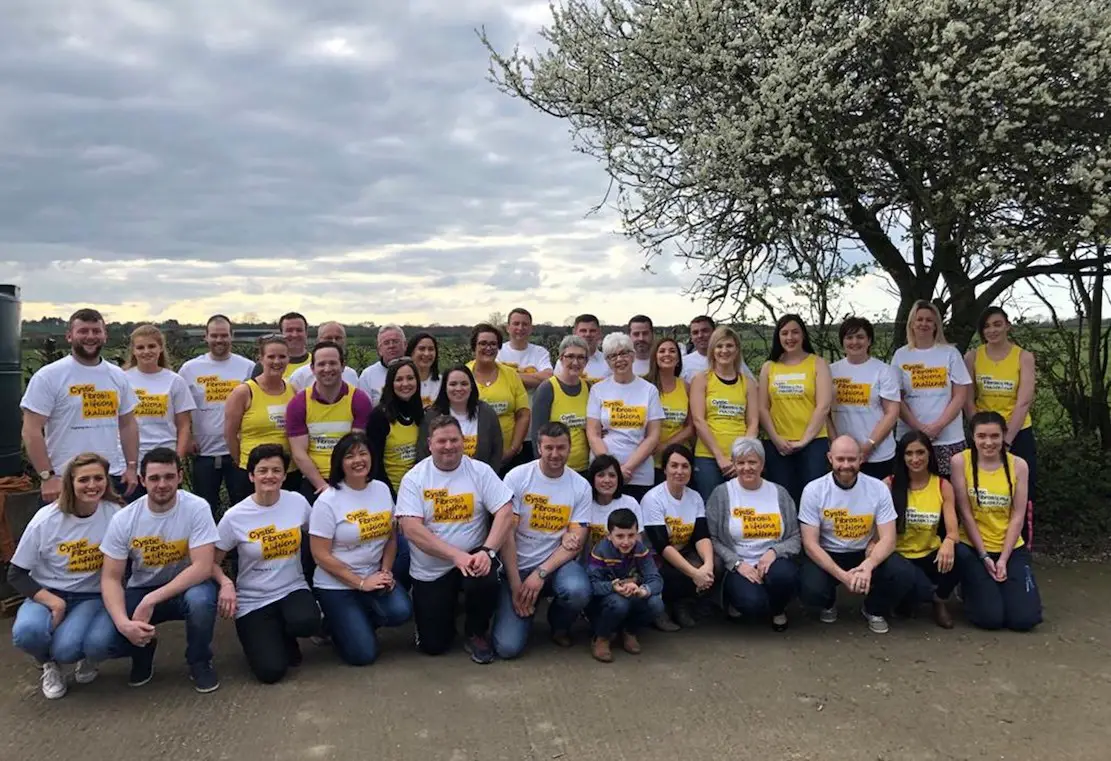 Sixty members of a Co Armagh family will be lacing up their running shoes this weekend as they take part in the Belfast Marathon to support the vital work of a local charity.
The McGuckian clan will be out to raise as much money as possible for the Cystic Fibrosis Trust, as one family member suffers from the disorder.
The family will have 12 groups of five people running legs of the marathon and have already raised over £14,000 for the charity.
And they are not stopping there!
Speaking to Armagh I, Martina Clancy (nee McGuckian) explained: "It all started off when my sister completed a 5k herself, in January. She put in a family group chat and asked if anybody was interested in doing the marathon for Cystic Fibrosis.
"My niece Terri – who has cystic fibrosis – was very ill at the time.
"Thank God she has come round and is healthier at the moment."
The plans started off with just one group of 12 but interest saw that escalate to a fantastic team effort of 60.
When asked who wasn't going to be taking part in the Marathon, the Blackwatertown woman joked: "Well, her granny isn't running!"
The group will take to the streets of Belfast on Sunday, with the oldest member being 65 years of age.
Martina said: "We're all novices but we have been trying hard since January and we have raised £14,000 odd already out of a target of £10,000.
"The shorter legs are for the older of us and of course there are a few of the very fit ones who are running the full Marathon."
They want to raise money to help fund the work of the charity in supporting sufferers and undertaking research into cystic fibrosis.
The McGuckian family have seen only too well how it can affect sufferers and want to do all in their power to help.
"They say that if you were to hold your nose and breathe only through a straw, that is what it is like to live with it," said Martina, who has invited people to make a donation – no matter how big or small – to support the CF Trust.
If you can help, please visit their Just Giving page.
Sign Up To Our Newsletter