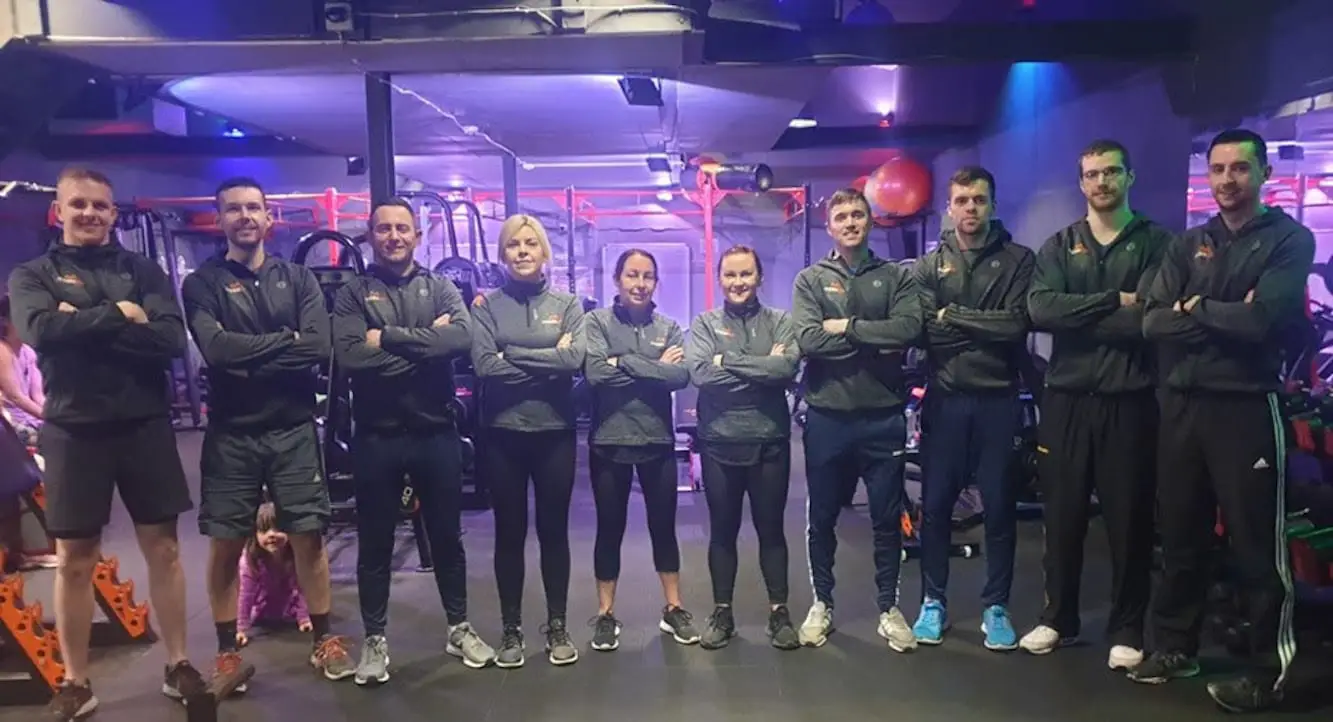 Four businesses and two individuals from Armagh have been shortlisted in the 2019 Northern Ireland Health and Fitness Awards.
Armagh City Hotel has been shortlisted in the Best Hotel Gym category with hotel employee, Tommy Stevenson, in the running for Gym Manager of the Year; Bubbas Project Gym and Maxx Life Gym (main image) are both up for the title of Best Medium Sized Gym; Bubba Ali from Bubbas Project Gym is a finalist in the Best Male Personal Trainer category and Dolphins Swim Academy is shortlisted for Health & Fitness Service of the Year.
Over 250 entries were received for the awards which recognise the outstanding achievements of the local health and fitness industry and are judged by an independent panel of experts once again headed up by former Ulster, Ireland and British Lions rugby star Stephen Ferris, esteemed personal trainer Ian Young and leading Northern Ireland nutritionist Jane McClenaghan. Joining them this year are professional MMA fighter and World and European amateur MMA champion Leah McCourt and fitness expert and health and fitness social media influencer Ben Mudge.
Speaking on behalf of the judges, Stephen Ferris said: "Just when we thought last year's entries would be hard to beat, Northern Ireland's health and fitness industry has risen to the challenge once again.
"We found it even more difficult to judge this year as the quality of entries, both in terms of applicants and their supporting documents, was exceptional.
"It's inspiring to see so many individuals, companies and organisations doing so much to help people across Northern Ireland and I'm delighted to be able to help recognise those excelling in the local industry."
Sarah Weir, Director of Weir Events and Creator of the Health & Fitness Awards said: "I am thrilled with the response to the 2019 Northern Ireland Health & Fitness Awards sponsored by Centra.
"We received over 250 entries and had a fantastic regional spread from right across Northern Ireland. It's great to see that the industry has really embraced the awards and appreciate the positive impact winning one of the prestigious accolades can have for their business.
"The independent panel of judges are stars of the health and fitness industry in their own right and know what it takes to be the best in the business, and the fact that they said it was a tough job whittling down the finalists, demonstrates the quality of the industry.
"Congratulations to all of the finalists and we look forward to celebrating the local health and fitness industry on Saturday, September 21."
Winners will be announced at a prestigious ceremony hosted by well-known fitness advocates, Q Radio presenter Ibe Sesay and TV personality, Vogue Williams on Saturday September 21 in the Crowne Plaza Belfast.
The full list of finalists can be found at www.healthandfitnessni.com.
Sign Up To Our Newsletter