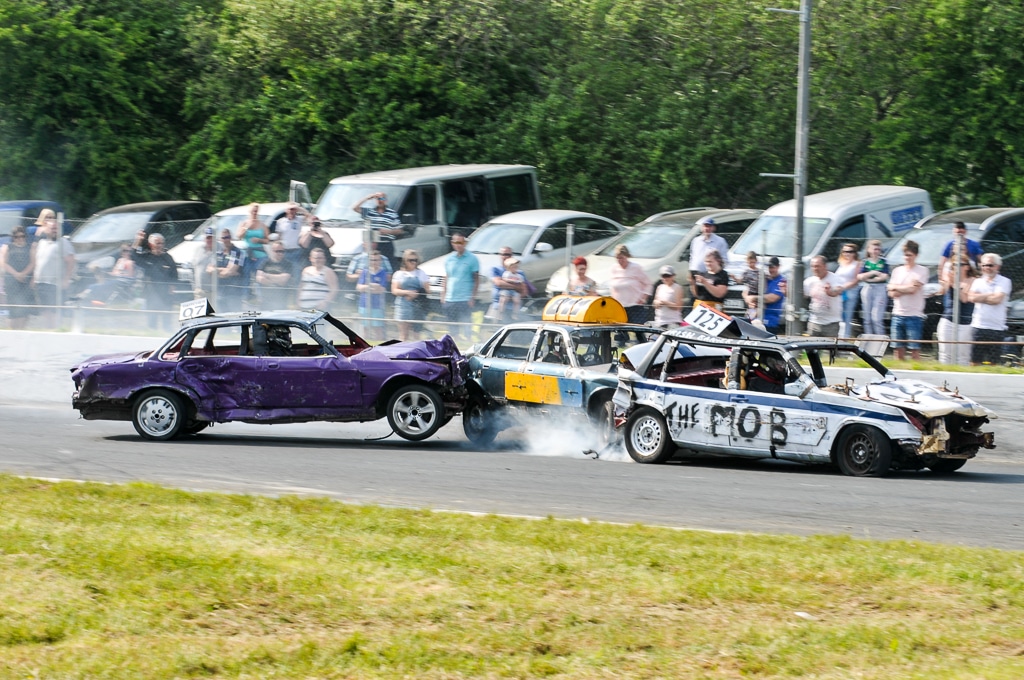 Short oval motor racing returns to Tullyroan Oval this Saturday night, September 12, with a full programme of Hot Rod, Stock Car and Banger racing, starting from 6.30pm.
The Unlimited National Bangers top the bill with a great field set to do battle for the Tullyroan Supercup. There is sure to be action aplenty as the drivers all battle to the death in pursuit of the silverware.
Former World Champion Steven Bolton from Ballymoney and current NI Points Champion Leonard Dunn from Donemana will head the entry list, alongside Dublin ace Stevo McGrath and Co. Meath star Mike Flaherty. The crashes and smashes will come thick and fast as the drivers try to eliminate each other in the pursuit of glory.
The night will finish with the exciting Destruction Derby where the last car still moving wins!
The National Hot Rods will also be in action, and they are at the opposite end of the oval racing spectrum from the National Bangers. These are sophisticated and expensive purpose-built racecars, competing in a non-contact sport at breathtaking speeds.
Portadown duo Adam Hylands and Glenn Bell will top the entry, with Dungannon's Derek Martin, Broughshane's Jaimie McCurdy and winner last time out, Gary Woolsey from Scotch Street, all keen to grab the glory.
At the last Tullyroan Oval meeting the single-seater Superstox stole the show, with some exciting racing and even a rollover for good measure too!
Portadown ace Steven Haugh claimed a hat trick of wins on that occasion, but British Champion Lee Davison, also of Portadown, and Aughnacloy's Kyle Beattie will be others keen to claim the chequered flag.
The Lightning Rods complete the line up, with World Champion Nigel Jackson topping the entry list. He will have his work cut out against a quality field set to include Gordy McKee, Mark Corry, Richard Stewart and Ricky Shaw.
The first race of the meeting, kindly sponsored by McElmeel Mobility Services and Ray McGrath Transport, blasts off the grid at 6.30pm.
Sign Up To Our Newsletter