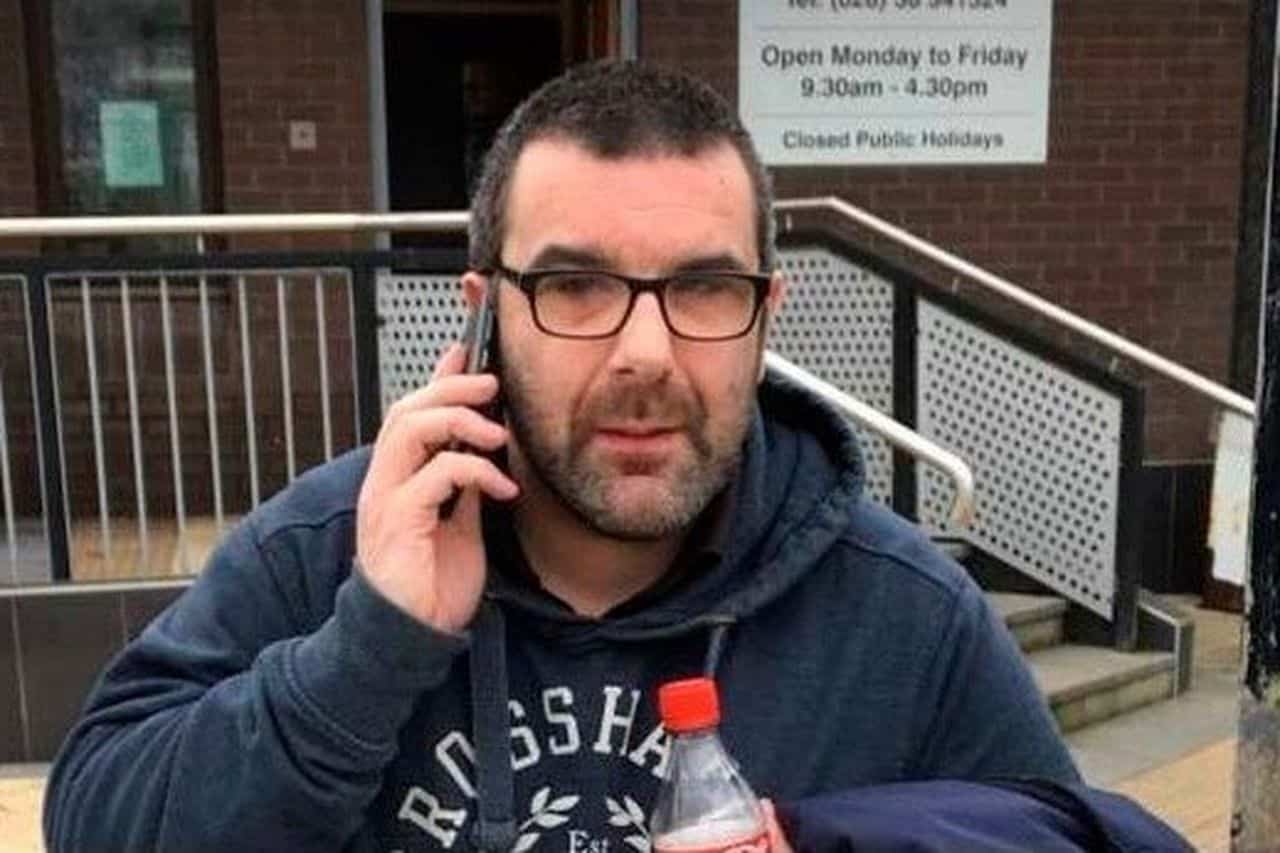 A high risk sex offender with a "colourful record" has been handed a six month driving ban for his ninth offence of no insurance.
At Craigavon County Appeal Court on Thursday, prosecuting counsel outlined how officers on patrol on the M1 on New year's Eve spotted a VW Passat and checks revealed there was no insurance policy.
David Hatch, also known as lecherous pervert Richard McCrea, was pulled over and, although he claimed to have a policy, he failed to produce any documentation.
"This is the eighth conviction for no insurance, including one for permitting no insurance," said the barrister, adding that 44-year-old Hatch/McCrea has a record.
"It's rather more colourful than I would have expected," quipped Judge Patrick Lynch KC.
Earlier this year in the petty sessions, Hatch/McCrea was handed a nine month driving ban and, representing himself at the appeal court on Thursday, the convicted paedophile claimed: "I didn't realise that the insurance was cancelled."
"I had a mental break down at the time," claimed Hatch/McCrea, "but I'm trying to sort out my life."
Conceding that "it's not a very good record", the defendant, a one time category three sex offender, further claimed he had recently started a new job.
"If I do lose my licence I'm going to lose my job and I have been promoted as a supervisor," said the creep.
Judge Lynch said, however, given his plethora of convictions, including nine for no insurance as well as entries for driving while banned, "you knew full well that you have to be insured and that the onus is on you".
"I'm sorry Mr Hatch but I have to put you off the road," said the judge, who told the defendant: "I will reduce it [the ban] to six months, that's the best I can do."
Imposing the six month driving ban, Judge Lynch also affirmed the £250 fine.
Just last month Hatch/McCrea was charged with three driving offences allegedly committed on 21 January this year, only there weeks after this offence.
Convicted perv Hatch, from Dobbins Grove in Armagh, and who changed his name from Richard McCrea to try to deflect the spotlight from himself, was charged with driving a Honda Civic without a licence, driving on the Newry Road, Armagh while disqualified and without insurance.
Previously, the PSNI have confirmed they are "well aware" of the pervert's dual identity.
While the name Hatch is not well known at court, although the defendant is doing his best to change that, the defendant himself is no stranger to the criminal justice system given he has more than 50 criminal convictions.
Those include multiple entries for breaching a Sexual Offences Prevention Order which was originally put in place in 2017 when the creep was jailed for sexual communication with a child and attempted grooming after he posed as a 17-year-old to entice a young girl into meeting him.
Assessed as a high risk category three sex offender at one stage, Hatch/McCrea has shown what has been described as a "disturbing pattern" for breaching his Sexual Offences Prevention Order, an order designed to protect potential victims from further offending.
For instance in February 2019, Hatch/McCrea was jailed for 11 months at Antrim Crown Court for a SOPO breach, but due to time spent on remand, he walked free from the court house but within hours, he had breached again by literally walking around the corner to Tesco and buying a smartphone.
Follow Armagh I on Threads click here
Sign Up To Our Newsletter